Whether you are a blogger or an established business, the use of the best-managed WordPress hosting platform is crucial for success.
WordPress has been democratizing the web for over fifteen years now. It delivers the most flexible blogging experience and it is so easy to learn that even a beginner can work on it.
Released in 2003, WordPress is the website content management system (CMS) that powers over 30 per cent of the entire web. It provides access to thousands of free plugins and themes, using which you can design your website and add powerful features.
If you use WordPress for some hobby, then the free account is fine for you. But if you have an established website, and have regular heavy traffic, then you may face some downtime. Also, the web pages will take longer to load.
Since you need to ensure a lot of things to keep your website running, including the content, design, social media, marketing, and a lot more things, WordPress management may become cumbersome in the long run. But you need not worry. To overcome these challenges, many hosting providers now provide managed WordPress hosting.
As the name suggests, it is specifically designed and optimized for WordPress, where all technicalities are managed by the hosting provider. It is a perfect solution for you if you want simplicity, flexibility, and the power of the fastest WordPress hosting.
The host will manage all the technical aspects like backups, security, WordPress updates, speed, etc. This enables you to focus on running your business rather than getting trapped in management hassles.
With managed WordPress hosting, you also get very tight security for your site with tools and software that scan for malware, phishing attempts and block all other attempts of hacking.
With fully managed WordPress hosting, you can build, edit, and manage your site easily, and run it seamlessly right from the moment you log in. Management is integrated with your hosting account, and a trained team of Sysadmins helps accelerate your site speed and secure it.
Let's take an example to understand it better. Suppose, you are participating in some car race with your everyday compact family sedan. If you have watched The Fast and The Furious, you probably know what level of preparation your car will need to be able to compete or in a movie-inspired scenario, win the race.
You have to take help from car racing experts to increase the engine power, change the tyres, tune the gearbox and other nitty-gritties racing lovers must be aware of. So, at the end of the day, you still have your compact sedan only, but with the help of experts, you have worked on it to maximize the performance. To some extent, managed WordPress hosting is the same.
So, now that you know what is managed WordPress hosting, the next question that arises is who are the best WordPress hosting providers.
Related read: Top 5 Managed Services & Web Hosting industry trends in 2021
Top Managed WordPress Hosting Providers Comparison
Below is a list of top WordPress hosting providers and the reasons why they are among the top 10.
The Bluehost managed WordPress hosting plan, starting from $19.95/month, promises up unlimited traffic. With Bluehost, you get 100+ free WordPress themes, daily scheduled backups, free SSL Certificate, and domain privacy,
Bluehost also provides enhanced cPanel, using which you can easily manage your WP websites, emails, domains and other features.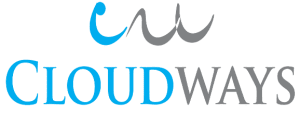 Cloudways managed WordPress hosting boosts the performance of your websites, and secures them. You get one-click deployment and free migration, and managed backups as well.
Managed WordPress hosting from Cloudways features a Breeze Cache Plugin which speeds up the caching process and streamlines the integration of Cloudways CDN with your WP website. It compresses the files through Gzip compression to reduce the file delivery time.
Additionally, you get a free Let's Encrypt SSL Certificate and pre-installed WP-CLI. Priced at $12 per month, Cloudways offers 25 GB storage, 1 GB RAM, 1 TB bandwidth, and 24/7 support.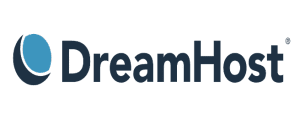 The managed WordPress hosting from DreamHost includes a 1-Click staging, pre-installed SSL Certificate, unlimited email, 30GB SSD storage, 24/7 support, and guaranteed uptime. SSDs (Solid State Drives) make your site faster.
DreamHost managed WordPress hosting plans start from $16.95 per month for up to 100,000 visitors per month.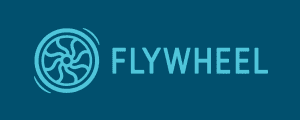 Flywheel WordPress hosting empowers you to migrate your sites to Flywheel for free. It provides staging, enabling you to make changes to your live sites easily.
You get hacker-free security, automatic data backups every night, and free Let's Encrypt SSL Certificate.
The lowest-priced plan starts from $15/month, which features 5 GB disk, 20 GB bandwidth, and 5000 monthly visits.
Must read: Top 10 best data center service providers in India 2021
GoDaddy's managed WordPress hosting is focused on automating the most crucial part of WordPress hosting to help users experience true automation. The service is available in four plans – Pro 5, Pro 10, Pro 25, and Pro 50. The pricing and other features primarily differs based on number of websites required. The basic plan offers 5 websites.
If users want to a hosting plan with only 1 website, they can explore the other WordPress Hosting plans as well.  All new websites get SSL, backups, malware scanner, staging site pre-installed. Customers can manage all websites through a single dashboard.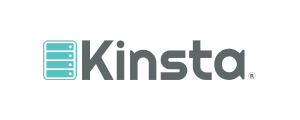 With Kinsta managed WordPress hosting, you get free migration, daily backups, and a dashboard to review your site.
Powered by Google Cloud Platform, Kinsta's WP hosting is priced at $30 per month. Kinsta provides 25,000 monthly visits, 10 GB disk space, free SSL Certificate and CDN.
Liquidweb's Spark WordPress plan starts from $13.30 per month, allowing you to host one website. It includes 15 GB storage, 2 TB bandwidth, unlimited email accounts, Beaver Builder Lite, as well as iThemes Security Pro and iThemes Sync.
There are no limits on pageviews and traffic limits and the data is backed up automatically on a daily basis.
Suggested reading: Difference between shared hosting and reseller hosting
Namecheap offers fast and affordable managed WordPress Hosting popularly known as the EasyWP. The service can be billed monthly and annually based on user's budget and convenience. WordPress sites can be installed in under 90 seconds and is hosted on the Namecheap Cloud. It further offers easy-to-use dashboard to manage WordPress sites.
It allows easy backup and restore with 99.9% uptime guarantees. It also boasts to be 3x faster than the traditional WordPress hosting.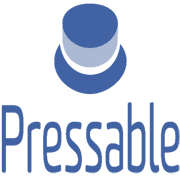 Pressable provides optimized managed WordPress hosting, which includes traffic scaling, automatic updates, nightly backup, and 24/7 WordPress experts support.
Among the freebies, Pressable offers CDN, malware scanning and removal, SSL Certificate, staging, and caching. With entry plan, you can host 1 WordPress website for $15.83 per month, and 5,000 visits per month.
SiteGround managed WordPress hosting provides automated WordPress installation and WordPress Starter to create a real, functional site in minutes. You don't have to worry about the WP version updates since they are updated automatically.
Built on top of Google Cloud Platform, they offer you free CDN (content delivery network) to boost your site speed. With 24/7 support, their StartUp plan starts at just $6.99 (after discount) per month. Along with it, you get free SSL Certificate, daily backup, WP-CLI, SSH and 30-days money-back guarantee. This plan is suitable for up to 10,000 visits per month. You can explore GrowBig and GoGeek plans to host multiple websites, 25k, and 100K monthly visits respectively.
Templ is a new and modern web hosting company offering managed WordPress hosting built on Google Cloud.  At Templ, you get everything you can expect from a managed WordPress hosting service, including free staging sites, daily backups, 24/7 monitoring and more.
At Templ, every service and functionality is included in all plans.
Some other things you can take advantage of at Templ is free speed optimization and Google Cloud CDN. During the first year, Templ will also update your WP Core, plugins and themes for you, for free once a month.
Templ's pricing starts at $15 and includes 5 GB SSD storage space and 10 GB data transfer. If you'd like to try Templ for free, they offer free trials.
Suggested reading: How to improve your Website Marketing?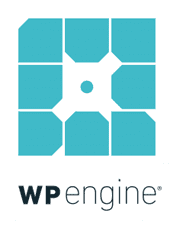 WP Engine is a kind of VIP WordPress hosting, where you can build websites easily and quickly to drive your business faster. It provides one-click tools and unlimited workspaces which simplify the staging, testing, and deployment.
You get automatic security updates, daily backups, automatic caching, and many more features. They provide auto migration plugin, EverCache technology to make the WordPress sites scalable and fast and their team supports you 24/7.
WP Engine Startup plan begins at $25, which features a free SSL Certificate, 10 GB local storage, supports up to 25k visits per month for one installation. It provides other plans, including Professional, Growth, and Scale, depending upon the number of installations and website traffic.
Related read: What makes Plesk the preferred choice of WordPress developers?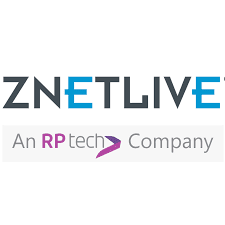 If you are not confident about buying managed WordPress hosting, then better go for a free trial. ZNetLive offers managed WordPress hosting 30-days trial for free. ZNetLive's WordPress hosting provides pre-installed WP-CLI, and your data is backed up daily.
ZNetLive managed WordPress hosting offers 10 GB SSD, free CDN, DDoS protection, SEO toolkit, free SSL certificate, control panel powered by Plesk, and easy DNS management.
Priced at the most affordable rate starting from $3.39 per month, ZNetLive provides 50 GB bandwidth supports up to 25,000 visits per month.
Comparison of best managed WordPress hosting providers
| Sr. No | Provider | Basic Plan Price/ month | No. of websites | Storage | Visits per month |
| --- | --- | --- | --- | --- | --- |
| 1 | Bluehost | $19.95 | Unlimited | Unlimited | Unlimited |
| 2 | Cloudways | $12 | 1 | 25 GB | NA |
| 3 | DreamHost | $16.95 | 1 | 30 GB | 100K |
| 4 | Flywheel | $15 | 1 | 5 GB | 5K |
| 5 | GoDaddy | $6.99 | 1 | 30 | NA |
| 6 | Kinsta | $30 | 1 | 10 GB | 25K |
| 7 | Liquidweb | $13.30 | 1 | 15 GB | Unlimited |
| 8 | Namecheap | $4.88 | 1 | 10 GB | 50K |
| 9 | Pressable | $15.83 | 1 | 5 GB | 5K |
| 10 | SiteGround | $14.99 | 1 | 10 GB | 10K |
| 11 | Templ | $27 | 1 | 10 GB | Unlimited |
| 12 | WP Engine | $25 | 1 | 10 GB | 25K |
| 13 | ZNetLive | $3.39 | 1 | 10 GB | 25K |
Wrapping up:
Who is the most reliable provider of fully managed WordPress hosting, depends a lot on you and your website's needs. If you are a blogger or just starting out with your website, SiteGround, Cloudways or DreamHost can be the best for you as they cost less and can meet most of your requirements.
For small and medium-sized businesses, Templ, Flywheel, or ZNetLive can be best as they can handle high traffic at a low cost.
Let us know what you think of managed WordPress hosting in the comments section.
Disclaimer: This article aims to provide information about the managed WordPress hosting solutions of different vendors for general informational purposes only. Vendors may change their product or service pricing and features from time to time. It's therefore advised in the interest of the website visitor that before taking a decision or making a purchase, updated information should be verified from the respective vendor's site. This information has been sourced from the vendor websites and relevant resources available in the public domain as of January 2022. Though we make best endeavours to ensure that the information is accurate and up to date, we do not guarantee its 100% accuracy or timeliness. Furthermore, this article also contains affiliate links. Whenever you make a purchase using any of the affiliate links listed in this article, we might earn a small amount as commission.
Note: This article was last updated on January 2022.