Join us at the W.Media's Digital Week 2022 and know how companies can build resilient, sustainable data centers amidst a new world order that is based on "Digital." The event will also discuss India's cyber defense mechanisms that can help create an ecosystem for country to be more powerful while enjoying digital liberties all within itself. Register now.
Register now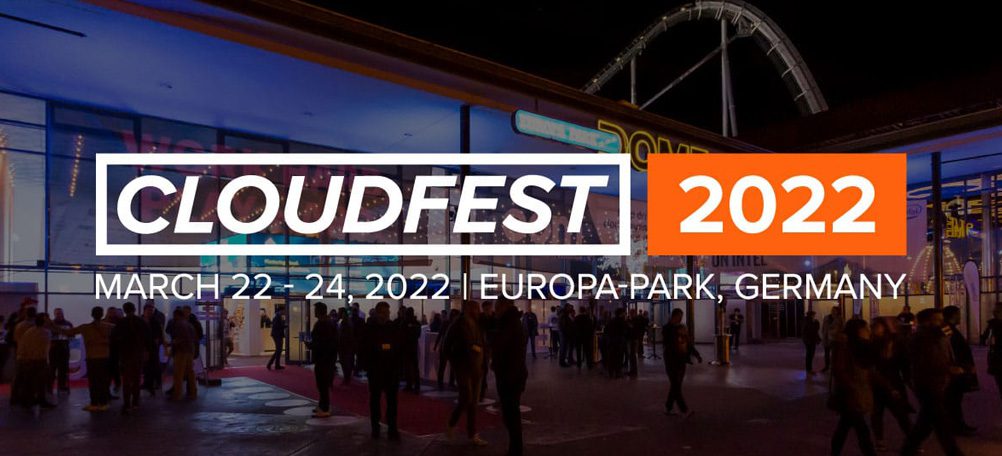 CloudFest 2022 returns as an in-person event March 22-24, as the greatest community of cloud, hosting and internet infrastructure professionals gets back together! Hear industry experts via keynotes and panels as well as get the opportunity to network with other participants via a featured exhibition area. We are a media partner, use this registration link to get free standard pass.
Get ready to participate in the #1 Conference for Data Center Facilities & IT Pros – Data Center World happening March 28-31, 2022. It is the leading digital infrastructure event designed for data center professionals, technology business leaders, and innovators that are shaping the future of the digital industry. Use code DHN to save $200 on Standard and All Access passes.
SEA Digital Week 2022 by W.Media will be back on the 9th-11th March as a hybrid event with a digital experience to bring back the networking opportunities that were not possible during the pandemic. Join the event to dissect remarkable developments via a series of exclusive keynote presentations, panel discussions, and 1-to-1 interviews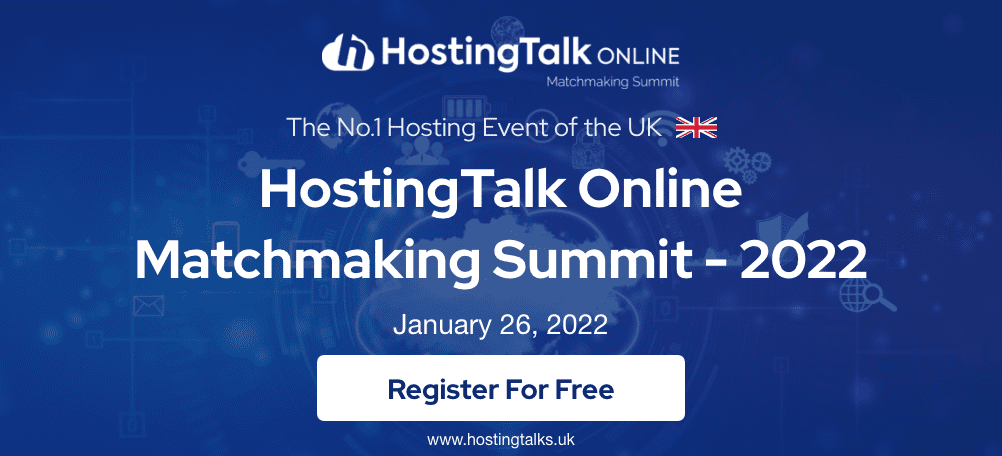 Get ready to participate in the No.1 hosting event of the UK – HostingTalk Global – Online Matchmaking Summit 2022, Renaissance of the web taking place on January 26th, 2022. It will see the coming together of the hosting experts and professionals from all over the world for dedicated knowledge-sharing sessions, keynotes, panel discussions, virtual fairs, and more.
Register and join W.Media's India Cloud & Datacenter Convention event taking place physically on the 25th November 2021 to get a deep understanding of the booming Indian cloud, cybersecurity, and datacenter market. The event will also talk about the pressing challenges and opportunities in the Indian DC market today and how they are framing the future of the country's digital goals
Tradepass is pleased to host its first edition of the Datacentre and Cloud Infrastructure Summit INDIA on 23-24 Nov 2021.The virtual summit will host over 1000+ industry experts and top officials from the leading organizations to network, collaborate and share crucial intelligence on the Data Centre & Cloud industry. Register now to secure your spot.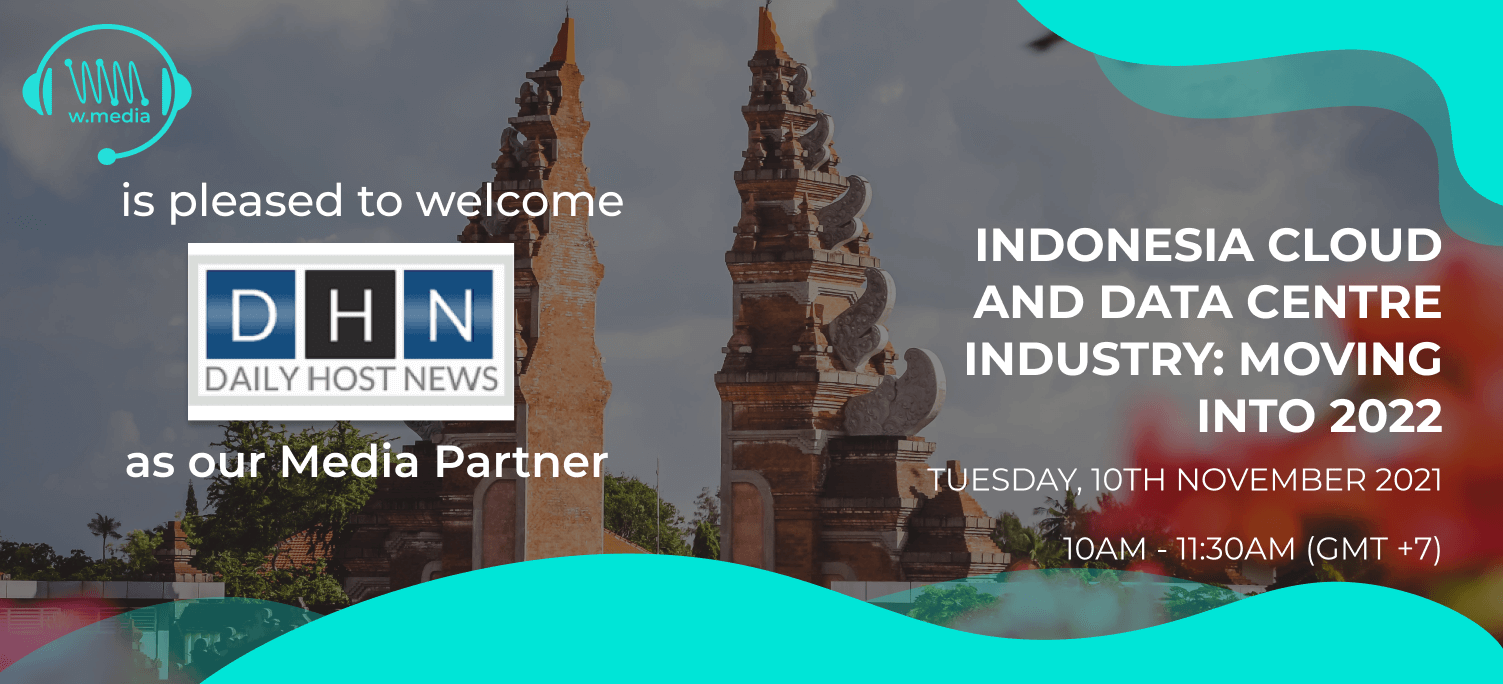 Join international experts from across Philippines and APAC IT communities on 18th November, 2021 at the Philippines Cloud and Data Centre Industry: Moving into 2022 webinar. Explore what 2022 looks like for Philippines in terms of cloud and datacentre expansion, growth, risks, and opportunities. Register now.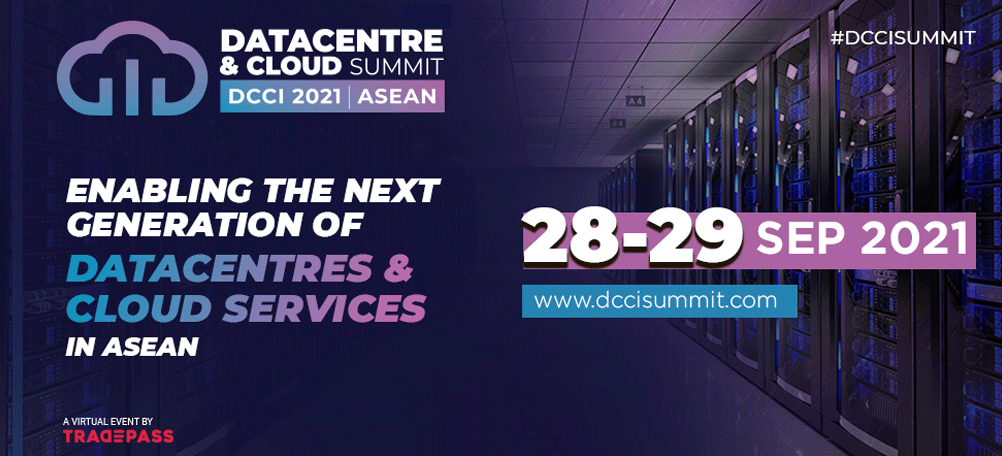 Register for the inaugural edition of DCCI Summit: ASEAN (Datacenter & Cloud Infrastructure Summit) – the virtual event that will be hosting over 1000 datacenter and cloud professionals from over 200 leading public and private enterprises. Get the opportunity to connect and network with 30+ relevant industry experts and global solution providers.
Join cloud and IT experts from the ASEAN region at the SEA Cloud and DC Awards Digital Summit, 2021 as they discuss the major cloud and IT transformations in the region and challenges and opportunities ahead through a series of exclusive keynote presentations, panel discussions, and 1-on-1 interviews. Register now
Join the longest running data center conference – Data Center World 2021 happening this year between August 16-19 at Orlando, Florida to know the future of data center industry and hear it straight from the leading datacenter professionals. Get the opportunity to network and explore next-gen data center solutions and products. Start registering today.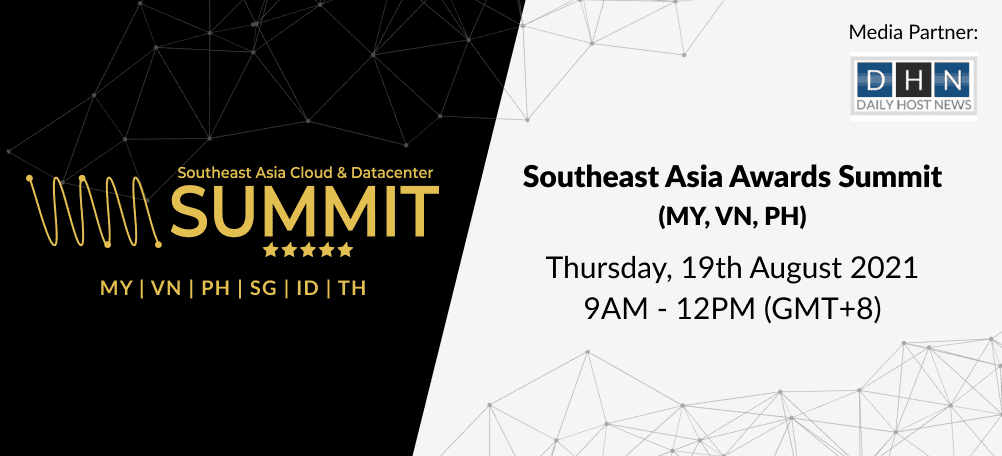 Southeast Asia (SEA) has been experiencing rapid developments in the cloud computing and IT industries over the past 18 months. W.Media is bringing SEA Awards Summit 2021 on 19th August, 2021. This is your chance to come together alongside the top leaders in the ASEAN region to discuss these transformations. Register for the event today for some exclusive keynotes and 1-on-1 interviews and networking opportunities.
With the growth of digital economy, there has been an increase in the cybersecurity threat landscape in the South Asian region. Attend this webinar on South Asia Cybersecurity – the weakest link to understand the various aspects of the cyber threat in the region and the solutions.
W.Media's South Asia Cloud Security Market Insights Event is all set to take place on June 23, 2021. The event will focus on the cyber landscape in the South Asia market. It will see the coming together of security experts who will discuss the cybersecurity challenges and opportunities in the region. Register now to participate.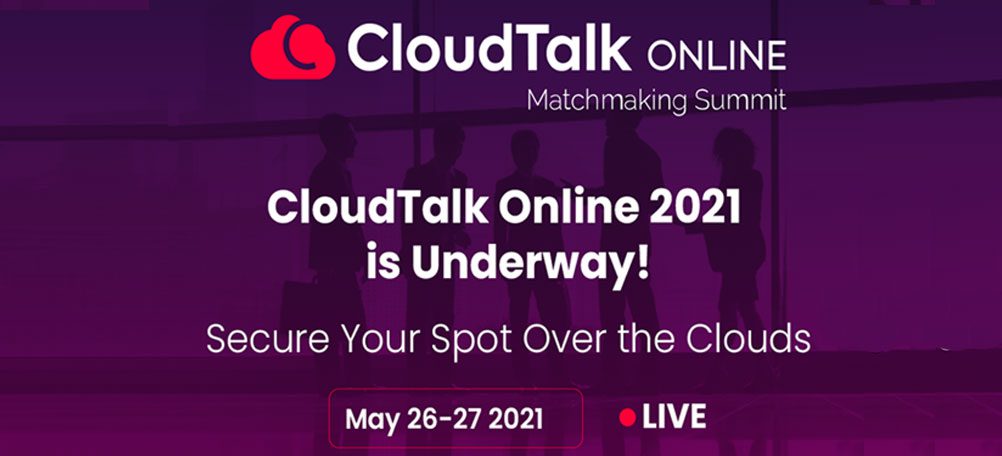 Register and be a part of the largest virtual cloud technology summit of Eurasia with 60+ speakers from around the world. The one-of-a-kinds event will take the stage In 5 different thematic and concurrent virtual halls. It is the perfect chance for networking and making new business contacts along with 1:1 meetings, virtual fairs, and private workshops.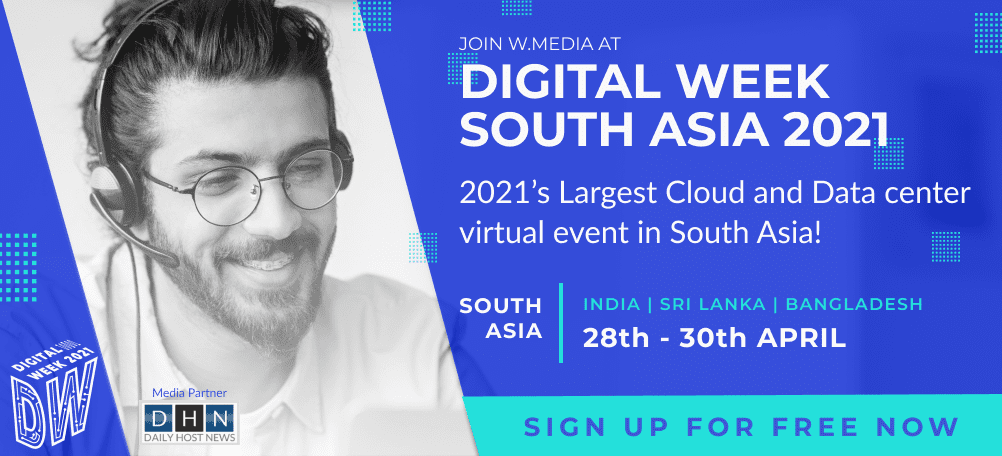 Digital Week South Asia India edition will be a platform for India's IT experts from across the country to gather and discuss the future of digital transformation, ICT infrastructure, Cybersecurity, Data Center and cloud technology. Register now to join the conversation.
CloudFest returns on an all-digital platform. Join the experts at CloudFest 2021 and they build something great together. Tap into the expertise of leading speakers and panellists from cloud industry in this online event. Leverage the power of the CloudFest community without leaving your home office.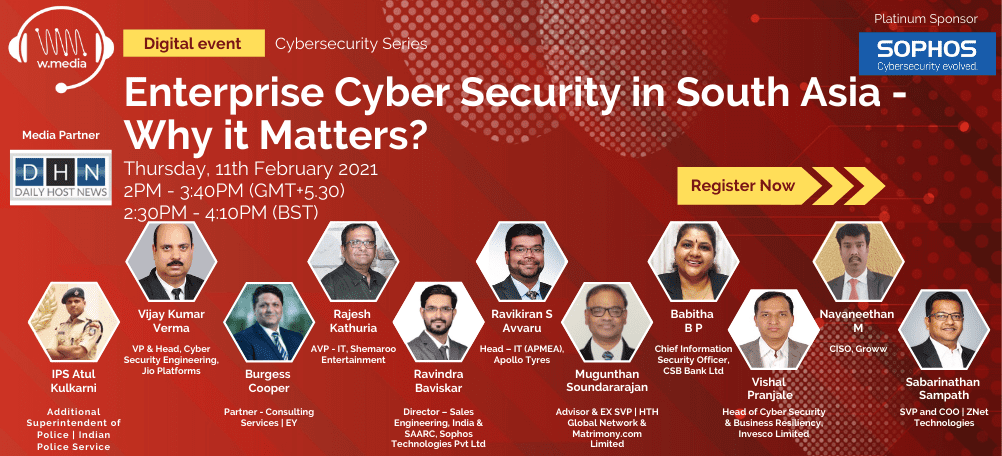 Get ready to join top 200 IT security professionals and cybersecurity experts at the Enterprise Cyber Security in South Asia webinar on 11th February, 2021 as they discuss the evolving threat landscape in South Asia, risk mitigation mechanisms, challenges, and more.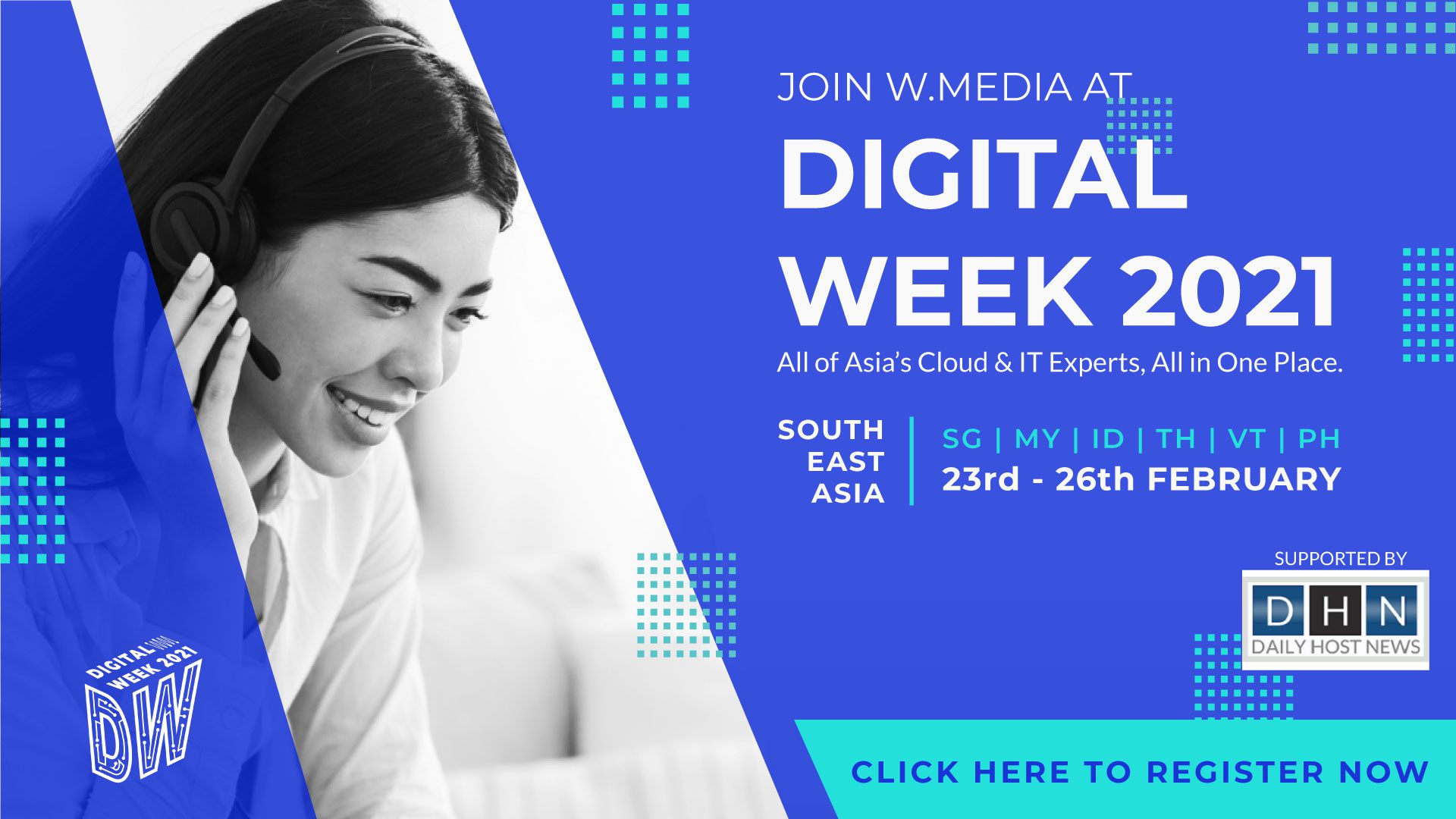 W.Media is all set to bring a four-day virtual event – Digital Week (23-26 February 2021) that will see experts from the Cloud, Data Center, and Cybersecurity industries coming together to share both regional overviews and local observations. Join thousands of industry peers–from specialists to C-suite and explore the future of Cloud in ASEAN.
Join the experts of cloud and datacenter industry on the 22nd of January to deep dive into emerging market trends, data center and cloud technologies, opportunities and regional challenges specific to South Asia.
Join leading cloud and datacenter experts at Trending in South Asia: Edge Computing & Digitalization event on 18th December 2020 as they dig deeper into Indian datacenter and edge computing market trends and drivers of India's digital economy and its impact on data centers.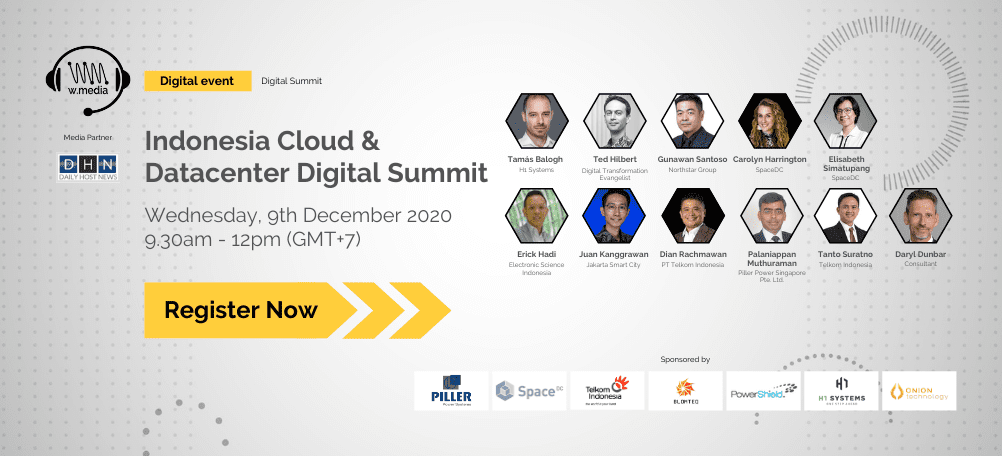 Indonesia is on the path to becoming a hub for cloud computing and datacenter
industry in Southeast Asia, followed by innovations in cybersecurity. Join industry experts at Indonesia Cloud & Datacenter Digital Summit, 2020 to explore the massive digital growth opportunities in Indonesia and strategies
that can help you enter this relatively new market.
As Singapore rises as a mature datacenter and cloud computing hub, join 200 IT and data center professionals at the Singapore Cloud & Datacenter Digital Summit. Learn fresh insights related to Singapore DC and cloud market and the opportunities for service providers, as well as innovation in the space of cybersecurity and connectivity.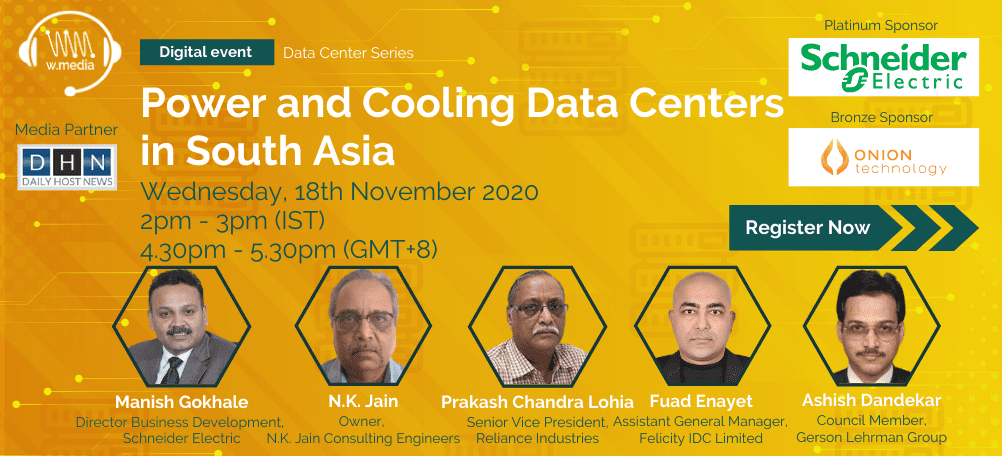 Register for Power and Cooling Data Centers in South Asia to explore the power & cooling segment of the Indian datacenter. The event will analyse the robust cooling technologies, latest innovations that enable data center efficiency, and regional challenges around power distribution. Don't miss the chance to join industry peers as they explore ways to build a sustainable and environment friendly data center of the future.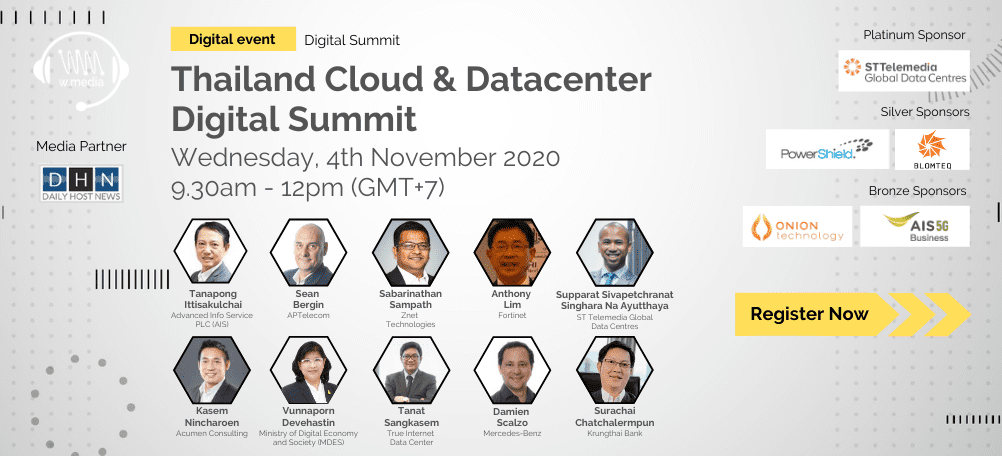 Thailand's cloud and data center market could be on the verge of greatness, as the second-largest economy in ASEAN continues to improve its international connectivity, data center risk and privacy policies. But with improvements in connectivity and getting more of the population online comes falls in broadband quality and energy sustainability.
Digital Infra Africa, Africa's first and only digital infrastructure event brought to you by Capacity Media and BroadGroup, will take place in Cape Town, South Africa, on 4 – 6 November 2020. It will be the industry event for advancing projects and investments in the African infrastructure space, drawing out consolidation and diversification trends, whilst also facilitating regional and international partnerships for the fibre, data centre, cloud, content, satellite, tower and mobile industries.
Register your interest for the 2020 edition of Data Centre World, Singapore to learn, touch and explore the latest disruptive business technologies. No other Asian business IT & data centre event is bigger, better attended and packs more leading educational content. Technology buyers and influencers attend the event, along with datacenter exhibitors and expert speakers.
Get ready to participate in Eurasia's Largest Virtual Cloud Technologies Meeting – CloudTalk Online Matchmaking Summit – 2020. The virtual event includes live sessions, one-to-one meetings, virtual foyer, and a perfect digital summit experience which will provide an excellent opportunity for establishing new business contacts and networking. Register now and live the digital experience from the comfort of your home.
A Virtual Experience delivers expert strategy and insight on the technologies and concepts you need to plan, manage, and optimize your data center. The data center is in an escalating state of transition, and with global disruptions to business, commerce, and travel, the need for running efficient reliable data centers is more important than at any time in history. It's essential for healthcare, government, education, research, retail, and manufacturing industries to effectively manage data centers, and they need to do so with an intimate understanding of advancements in cloud platforms, co-location, edge computing, facilities management, and environmental issues.
DCD>San Francisco brings together the unique ecosystem that has been developed to support the huge investments being made into digital infrastructure that often impacts on a global scale. With an economy that outpaces the rest of the US, Northern California's Bay Area is the technology capital of the world. Home to half of the world's internet giants and- data centers and cloud infrastructure capacity are in huge demand.
Datacloud Global will welcome over 2,000 executives and pros from datacenter, cloud and edge, their enterprise customers, solution providers and investors. The event will deliver the programme across 4 theatres supported by a larger than ever industry exhibition, meeting lounges, Pods, and a new outside category for connected cars.
Data Centre World is the most influential gathering for datacenter expertise. It will be attended by datacenter professionals and business leaders, made up of decision makers, visionaries, and leading suppliers. The event will continue to probe all the trends, all the opportunities, all the challenges for data centre everywhere.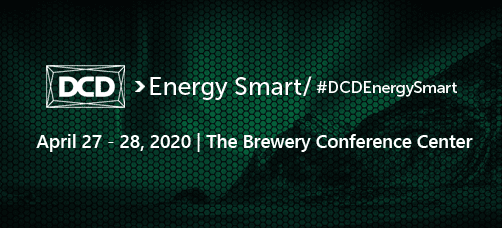 DCD returns to Stockholm, probably the most energy aware capital in the World, for the third edition of DCD>Energy Smart. An international conference with 600+ attendees, focused on helping the data center and cloud infrastructure industry meet capacity demands sustainably.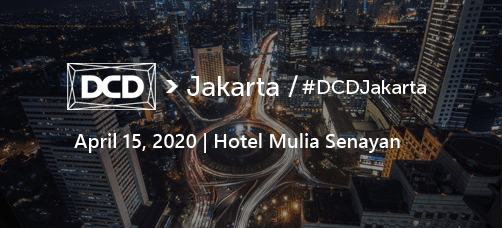 DCD>Jakarta is Indonesia's leading Data Center and Cloud Infrastructure transformation event. It examines what the technological leap forward means for the Indonesian digital infrastructure ecosystem as well as for wider businesses, government & citizens.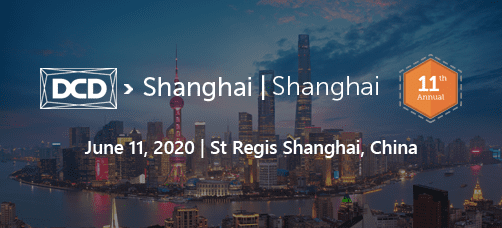 DCD>Shanghai is China's international data center and cloud infrastructure summit. It brings together the leading experts in the data center and cloud infrastructure eco-systems in both China and worldwide to offer information and insight on decisions relating to digital infrastructure which will help maintain and build competitive advantage!
This year's conference zeroes in on mutual developments in cybersecurity, infrastructure, and the ever-looking takeover of AI as Industry 4.0 comes into view. Fundamentally, the question of fortifying Cloud systems in order to fully gain industry and consumer confidence, and secure the growth of cloud, will be debated.
DCD>New York conference will bring together over 1700 senior executives from enterprise, colocation, and cloud ecosystem to solve the Enterprise datacenter and cloud infrastructure capacity challenge. The key topics to be discussed at the event include Energy Smart Infrastructure, Planning for Hybrid IT, 5G, Edge & Interconnect, and more.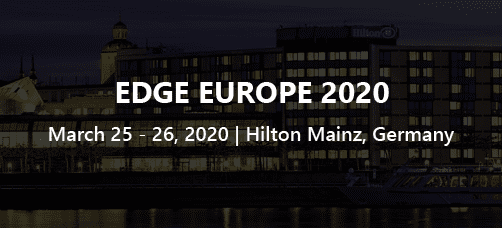 Learn how computing data at the Edge will connect everything. With strong market drivers, the shift to Edge represents the most profound change that will impact possibly for decades to come. Early deployment particularly evident in North America is expected to deploy in Europe and Asia, and achieve significant growth over the next 5 years globally.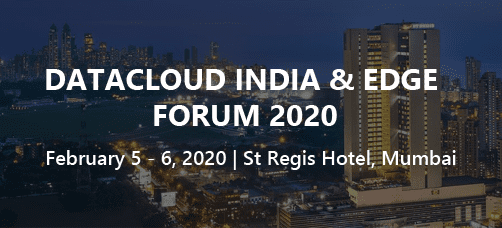 Datacloud India will be the foremost networking and business deal-making forum for data centre, cloud and Edge players, their customers, investors and suppliers across the region.The event will provide deep content, networking and the opportunity to do deals that influence outcomes for the next 12 months. Meet the leadership of datacenter and suitability for hyperscale facilities, find out the latest investment opportunities, collaborate with partners, and more.
Finvest is the global flagship summit for finance, investment and site selection executives, location agencies, property specialists, and professional and legal intermediaries across datacenter, cloud and edge computing.
The Dallas-Fort Worth area is an economic powerhouse supporting multiple tech enabled sectors such as defence, financial services, information technology and transportation. Dallas itself serves as one of the most important telecoms interconnection points in the country making it a magnet for data center activity.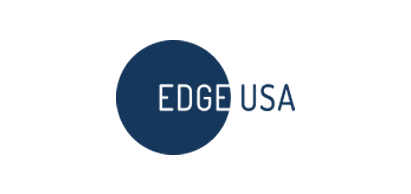 Edge 2018 will be discussing about the next big transformative shift in the digital infrastructure. The event will focus on infrastructuralshift that will happen due to the onset of new technologies like 4k, 5G, blockchain, AI, 8k, robotics, wearable tech and others.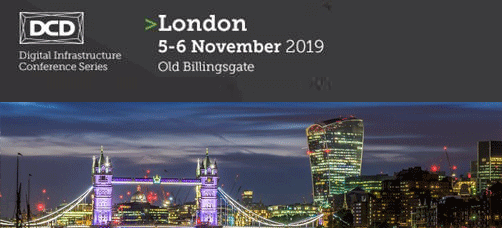 DCD London is Europe's most in-depth and longest running conference dedicated to the data center and cloud infrastructure industry.It explores the full on-premise/off-premise infrastructure ecosystem, from enterprise to hyperscale, and colocation to edge.
Learn how computing data at the Edge will connect everything. With strong market drivers, the shift to Edge represents the most profound change that will impact possibly for decades to come. Early deployment particularly evident in North America is expected to deploy in Europe and Asia, and achieve significant growth over the next 5 years globally.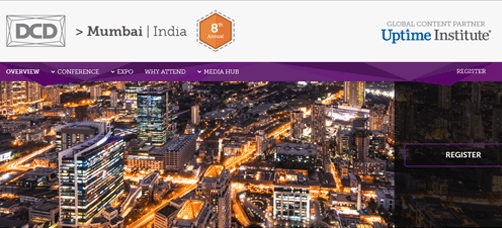 8th annual DCD Mumbai show will see the coming together of over 500 attendees, 10+ speakers, 15+ partners and over 8 hours of networking. Get unparalleled learning opportunity with multiple sessions and keynotes. Uncover latest technologies and build new connections at the event for the success of your business in the long run.
Join leading executives at the 5th annual networking and deal making forum Datacloud Nordic. Discover its supply of abundant renewable energy, meet the leadership of data center businesses, find out the latest investment opportunities and collaborate with partners in the deployment of mission critical cloud facilities and explore the advantages of this incredible growth market.
ESPC is Europe's one of the leading online community that provides educational resources and encouraging collaboration opportunities. Each year the event brings together Office 365, SharePoint and Azure experts from across the world for biggest event of its kind. The ultimate aim is to empower the community to help them achieve professional success. It contains the biggest topics and names in the industry.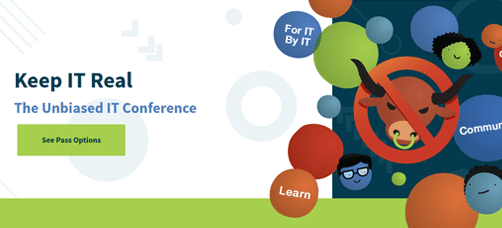 Interop 2019 is the only IT conference that gives compete view of what's happening across all the major IT disciplines. It is builtwith the help of an independent review board. Attendees can discover new strategies, products and services listen to peers with same challenges and issues. It is a great event for the IT pros where they can meet and learn from each other.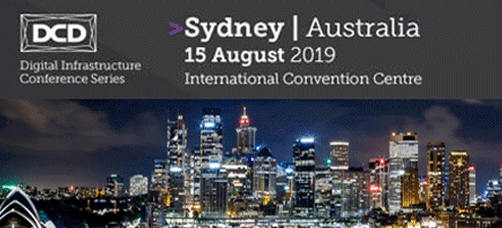 The 10th Annual DCD>Sydney is designed to help data center, telecom, colocation and cloud operators plan and design their digitalfutures and tackle both the strategic and operational challenges posed by the relentless barrage of new, disruptive drivers which are already impacting the smart, digital business of the future.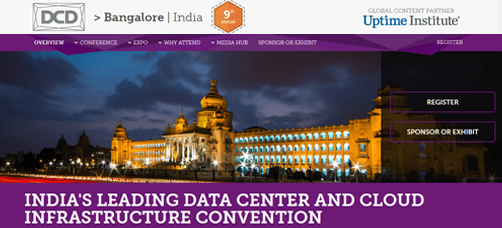 The 9th annual DCD event to be held at Bangalore will cover the inevitable growth of the Webscale Datacenters in India by bringingsenior stakeholders from the cloud and datacenter industry for thought provoking sessions and keynotes. It will also talk about the current shift from on-prem to colocation to cloud, green data centers, edge computing, digital transformation etc.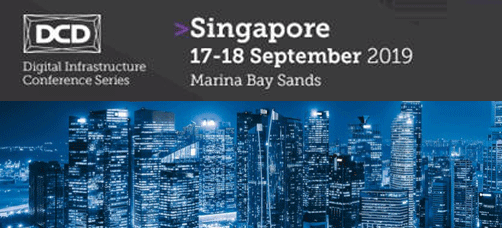 As one of the world's pre-eminent data center hub cities, Singapore needs to move quickly through the gears of technological and businesstransformation in support of the international focus of its commercial and investment activity. This event welcomes both local and overseas senior-level business executives along with the technology and engineering decision-makers.
The 3rd Datacloud Ireland will bring together leading executives in the data centre and cloud ecosystem, their customers, investors and suppliers. Meet and do business deals with senior infrastructure executives and their teams from a range of vertical who are driving the global strategic deployment of technology and operations.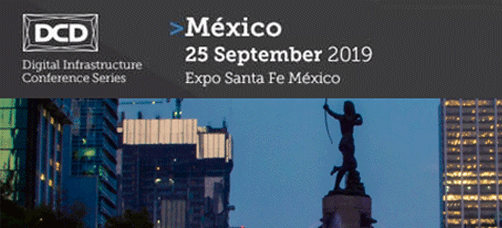 DCD Mexico unites all the end users of the digital infrastructure ecosystem, with service providers and vendors in this unparalleled knowledge and networking experience.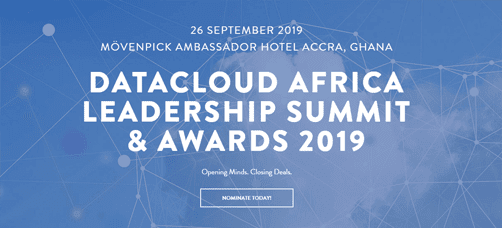 Datacloud Africa will focus on investing, powering, connecting, and deploying data centres across the continent and discuss the challenges for Africa's digital economy and growth. The summit will host leading speakers from across the continent and attract delegates from over 50 countries.
The global event will be held in Monte Carlo, Monaco between 4 to 6th June and will attract financiers, investors, business leaders as well their clients. The event is dedicated to awards for excellence in the datacenter and cloud sector. It provides world class recognition to datacenter award winners with significant marketing differentiation.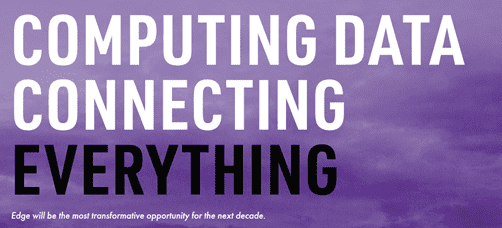 The Edge Asia conference will bring together the innovators, decision makers, IT solution firms and enterprise users to discuss the growing opportunity at Edge. The one day event will include high-quality content offering revolving across critical IT infrastructure market.
Datacloud and Capacity Media are coming together for India's most defining data infrastructure and communications summit. The two premier events are an opportunity for data center, cloud, edge players, hyperscalers, and investors to meet and discuss the future of data infrastructure and communication.
After the widespread success of inaugural Edge Congress event in Austin, the Edge is now moving to Amsterdam to cover the transformative opportunity at the edge. You will find the entire edge ecosystem at this one day event on January 31. Meet the industry leaders and visionaries to explore opportunities in Edge Computing.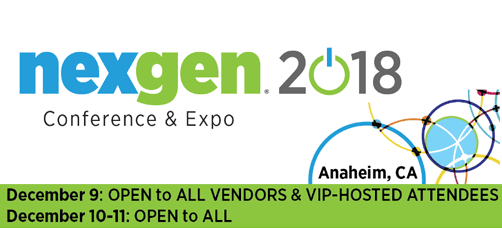 Leading technology conference and Expo targeted towards solution providers – NexGen 2018, will return on December 10 2018. The event helps solution providers find latest and disruptive technological models for attracting more partnership opportunities, revenue and advanced strategies. This helps them become a next-generation service provider.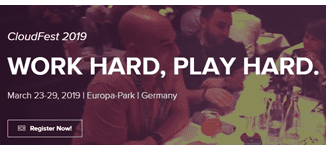 CloudFest is the most sought-after cloud and hosting event of the year, acting as a platform to connect with the leaders of the cloud industry. Listen to inspiring speakers, witness ground-breaking technologies, workshops and more between March 23-24 at Europa Park Germany.
CloudFest India celebrates the internet infrastructure technology with a day a full of learning and networking opportunity. It will bring together key areas of the internet infrastructure space including cloud and hosting services, security and privacy, telcos, domain registrars, CDNs and software providers etc.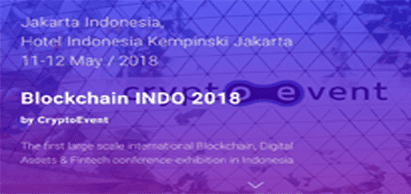 Blockchain Indo 2018 – powered by CryptoEvents will be a golden opportunity for digital business, IT Startups, Internet application Developers, digital Marketers and companies with a FINTECH base to meet and expand their knowledge on Blockchain and also to gain insights from various ICOs and investment sessions.
Rootconf 2018 will focus on the importance of a secure IT infrastructure for any organization, including the right security architectures and major pitfalls of current security systems in IT organizations. It is a learning opportunity for DevOps and everyone who is concerned with security in IT infrastructure.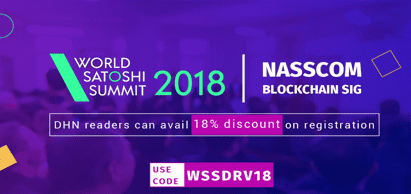 World Satoshi Summit 2018 brings the leaders, students, entrepreneurs and blockchain developers and enthusiasts under one roof. The event will focus on the latest developments in blockchain and trends to watch out for, along with quick networking exchanges.
The Data Visualization Summit will bring together the experts from the visualization field to show how data visualization has developed into a skill and tool. The event will have 20+ speakers and 150+ delegates and will be the perfect platform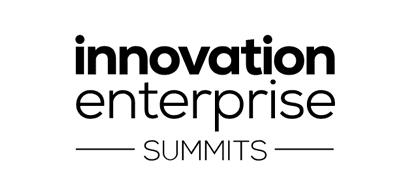 The eCommerce Innovation Summit will bring together expert speakers and senior level leaders with experience in eCommerce, retail sales, marketing and digital. The event will focus on developing innovative strategies, tools and solutions that will help in the growth of eCommerce business.

CloudFest 2018 will be geared towards the development in the cloud, service provider and hosting industries. It will be an ultimate blend of growth, connectivity and learning opportunities for its attendees which include cloud professionals, VARs, System Integrators and telecoms.
Cloudbazaar is one of the premier event for the cloud, domains and hosting industry, where industry experts and decision makers meet and discuss new partnership opportunities. It is the golden chance for all developers, designers and web experts to participate in one of the biggest Internet infrastructure events.
A part of WorldHostingDays – global event series for cloud and internet infrastructure industries, WHD.usa is one of the main industry events held in North America. The objective is to bring out useful industry insights through interactive keynote sessions from industry leaders, along with networking exchanges.
The NexGen 2017 is technology conference and Expo targeted towards solution providers. The event helps them find new and disruptive technological models for driving more revenue, partnership opportunities and advanced strategies to become a next-generation service provider. HCTS 2017 – an event by 451 Research, will see a gathering of corporate leaders, IT practitioners, Industry visionaries and financial professionals to discuss about future digital transformation strategies.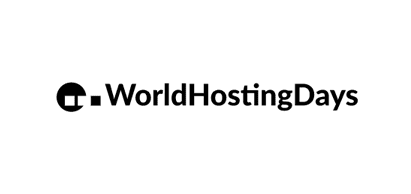 WHD.Global is the annual gathering of hosting industry and further expands to include experts from cloud services, internet infrastructure and others. Hosted in Germany every year, it is a weeklong celebration of technology and digital technology.
A premier Open-Source conference in India, OSI focuses on building up and promoting open source ecosystem in India, with the objective of making people realize the quantitative benefits of using an Open-source software.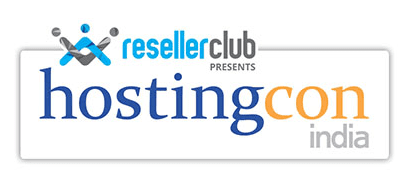 The event focuses on the web hosting community and features several experts from the internet industry to discuss the trending industry issues and presents an opportunity to exchange networking information between attendees.