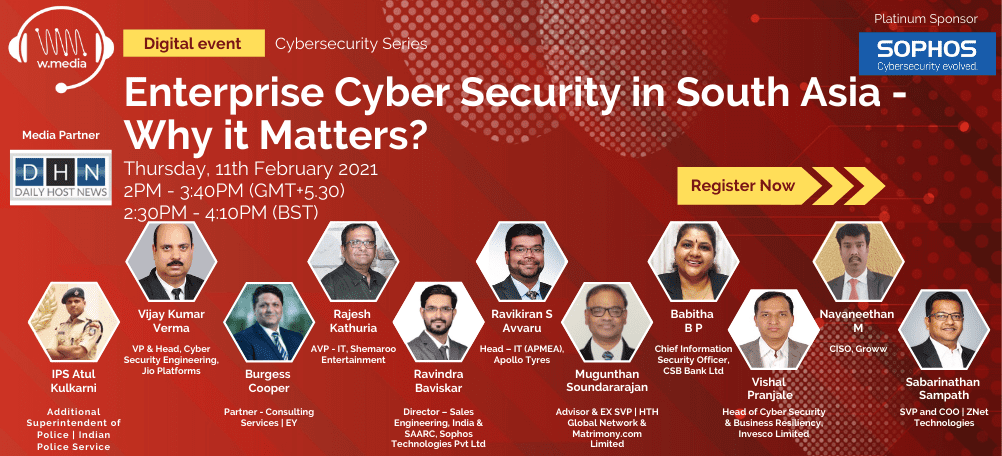 Get ready to join top 200 IT security professionals and cybersecurity experts at the Enterprise Cyber Security in South Asia webinar on 11th February, 2021 as they discuss the evolving threat landscape in South Asia, risk mitigation mechanisms, challenges, and more.
Register Now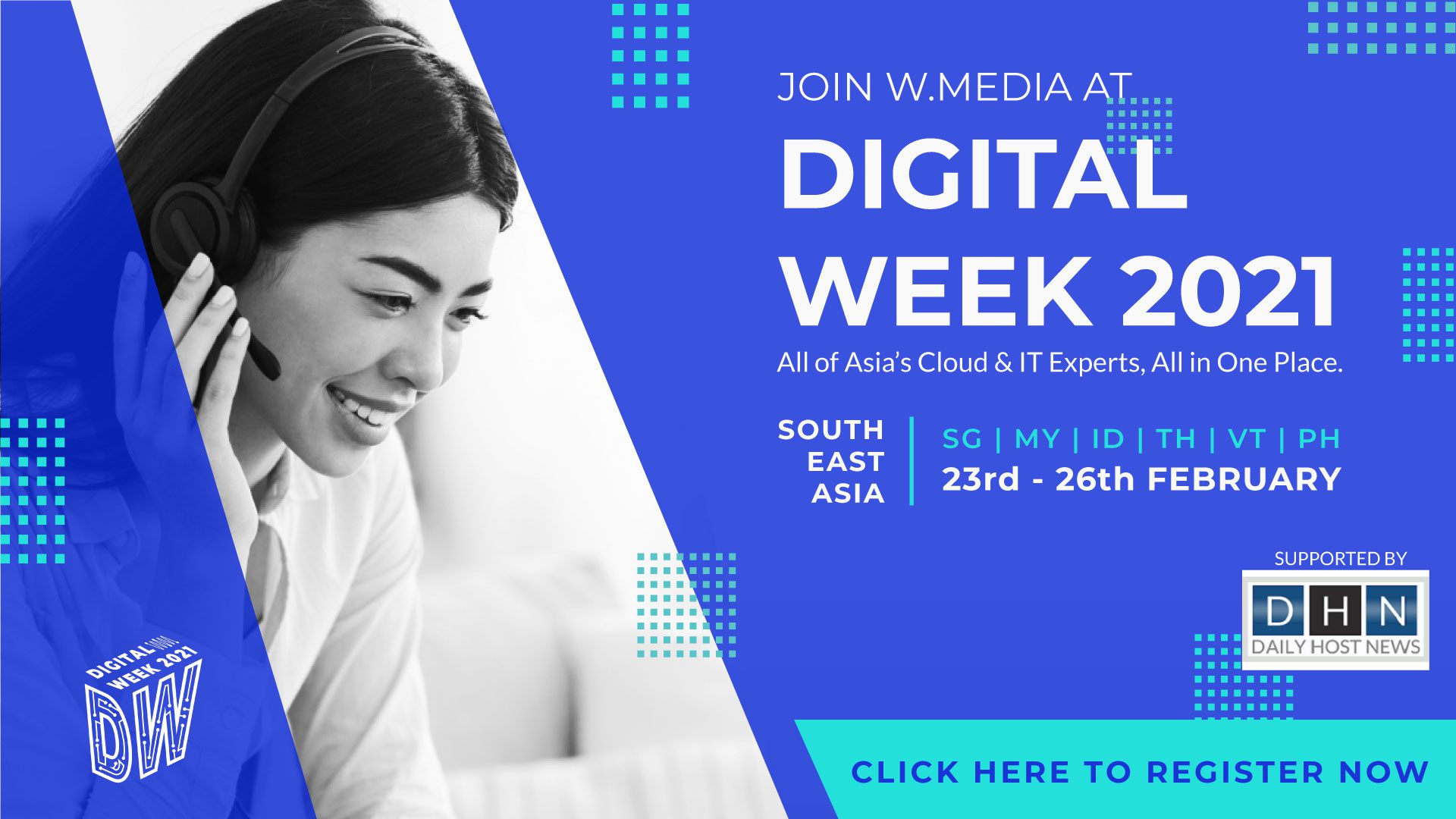 W.Media is all set to bring a four-day virtual event – Digital Week (23-26 February 2021) that will see experts from the Cloud, Data Center, and Cybersecurity industries coming together to share both regional overviews and local observations. Join thousands of industry peers–from specialists to C-suite and explore the future of Cloud in ASEAN.
Register Now
Join the experts of cloud and datacenter industry on the 22nd of January to deep dive into emerging market trends, data center and cloud technologies, opportunities and regional challenges specific to South Asia.
Register Now
Join leading cloud and datacenter experts at Trending in South Asia: Edge Computing & Digitalization event on 18th December 2020 as they dig deeper into Indian datacenter and edge computing market trends and drivers of India's digital economy and its impact on data centers.
Register Now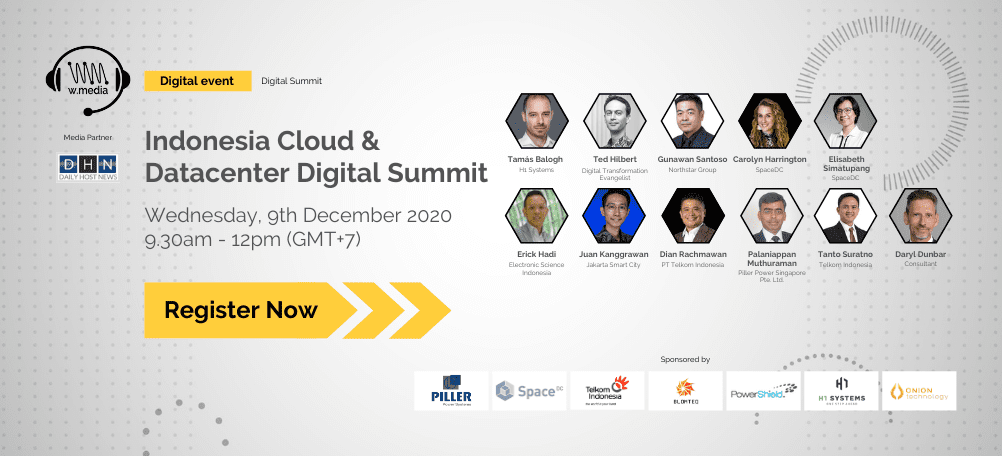 Indonesia is on the path to becoming a hub for cloud computing and datacenter
industry in Southeast Asia, followed by innovations in cybersecurity. Join industry experts at Indonesia Cloud & Datacenter Digital Summit, 2020 to explore the massive digital growth opportunities in Indonesia and strategies
that can help you enter this relatively new market.
Register Now
As Singapore rises as a mature datacenter and cloud computing hub, join 200 IT and data center professionals at the Singapore Cloud & Datacenter Digital Summit. Learn fresh insights related to Singapore DC and cloud market and the opportunities for service providers, as well as innovation in the space of cybersecurity and connectivity.
Register Now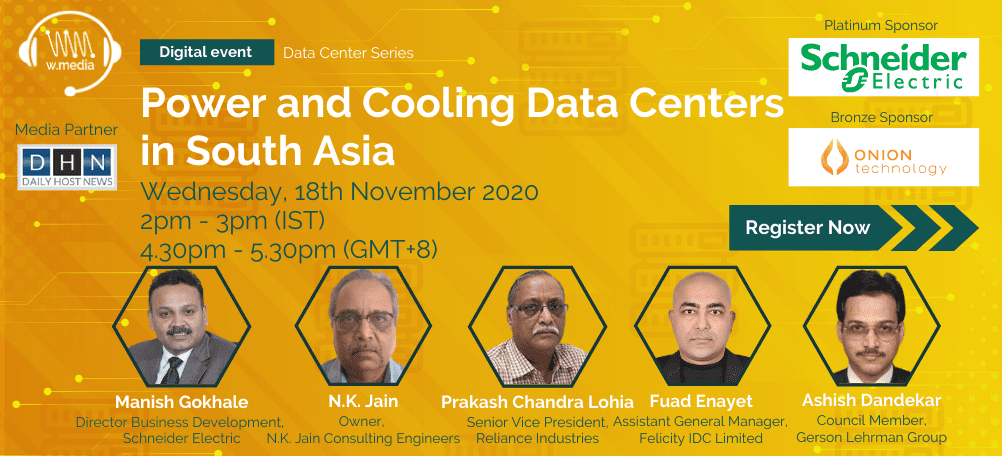 Register for Power and Cooling Data Centers in South Asia to explore the power & cooling segment of the Indian datacenter. The event will analyse the robust cooling technologies, latest innovations that enable data center efficiency, and regional challenges around power distribution. Don't miss the chance to join industry peers as they explore ways to build a sustainable and environment friendly data center of the future.
Register Now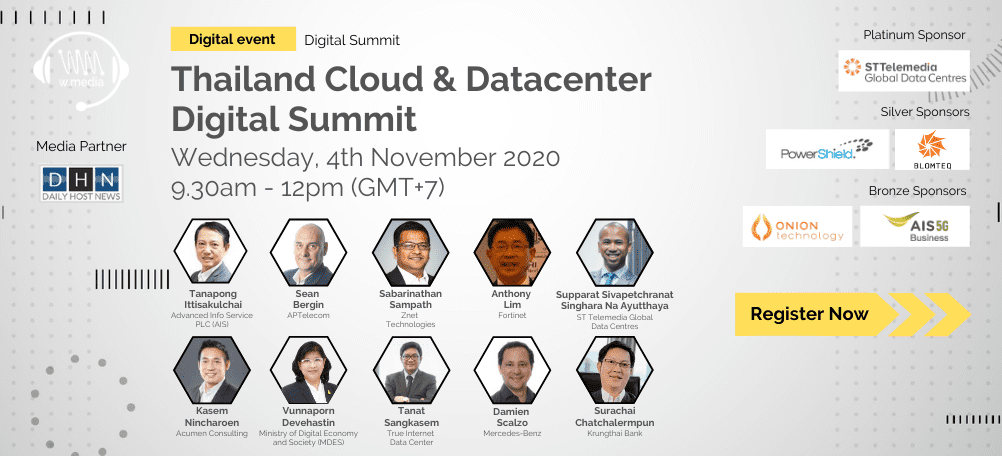 Thailand's cloud and data center market could be on the verge of greatness, as the second-largest economy in ASEAN continues to improve its international connectivity, data center risk and privacy policies. But with improvements in connectivity and getting more of the population online comes falls in broadband quality and energy sustainability.
Register Now
Digital Infra Africa, Africa's first and only digital infrastructure event brought to you by Capacity Media and BroadGroup, will take place in Cape Town, South Africa, on 4 – 6 November 2020. It will be the industry event for advancing projects and investments in the African infrastructure space, drawing out consolidation and diversification trends, whilst also facilitating regional and international partnerships for the fibre, data centre, cloud, content, satellite, tower and mobile industries.
Register Now
Register your interest for the 2020 edition of Data Centre World, Singapore to learn, touch and explore the latest disruptive business technologies. No other Asian business IT & data centre event is bigger, better attended and packs more leading educational content. Technology buyers and influencers attend the event, along with datacenter exhibitors and expert speakers.
Register Now
Get ready to participate in Eurasia's Largest Virtual Cloud Technologies Meeting – CloudTalk Online Matchmaking Summit – 2020. The virtual event includes live sessions, one-to-one meetings, virtual foyer, and a perfect digital summit experience which will provide an excellent opportunity for establishing new business contacts and networking. Register now and live the digital experience from the comfort of your home.
Register Now