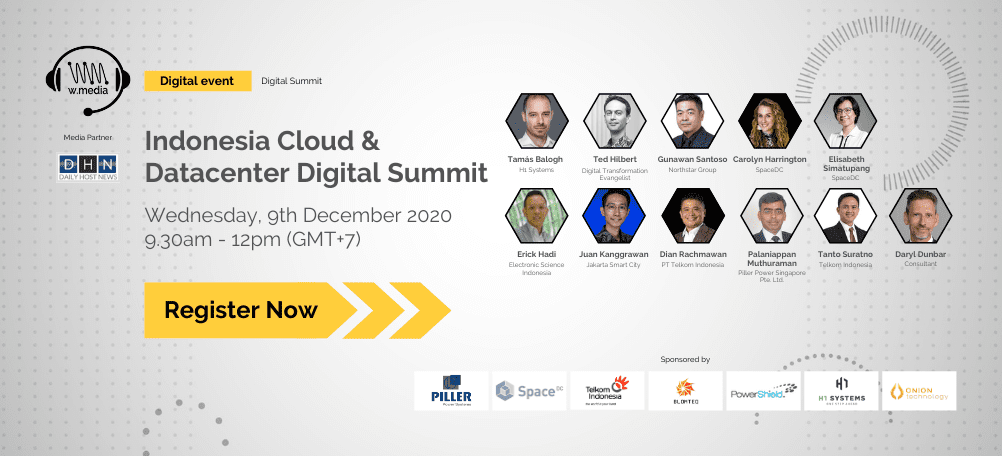 Indonesia is on the path to becoming a hub for cloud computing and datacenter
industry in Southeast Asia, followed by innovations in cybersecurity. Join industry experts at Indonesia Cloud & Datacenter Digital Summit, 2020 to explore the massive digital growth opportunities in Indonesia and strategies
that can help you enter this relatively new market.
Register Now
As Singapore rises as a mature datacenter and cloud computing hub, join 200 IT and data center professionals at the Singapore Cloud & Datacenter Digital Summit. Learn fresh insights related to Singapore DC and cloud market and the opportunities for service providers, as well as innovation in the space of cybersecurity and connectivity.
Register Now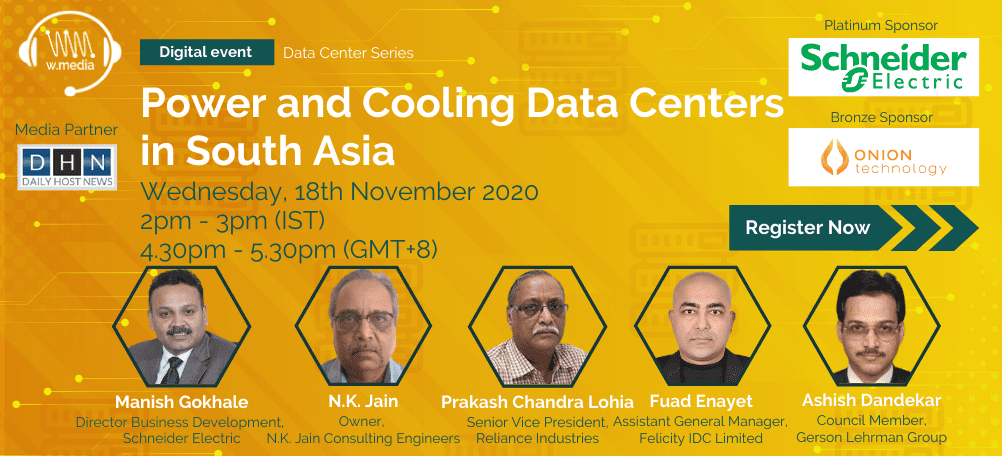 Register for Power and Cooling Data Centers in South Asia to explore the power & cooling segment of the Indian datacenter. The event will analyse the robust cooling technologies, latest innovations that enable data center efficiency, and regional challenges around power distribution. Don't miss the chance to join industry peers as they explore ways to build a sustainable and environment friendly data center of the future.
Register Now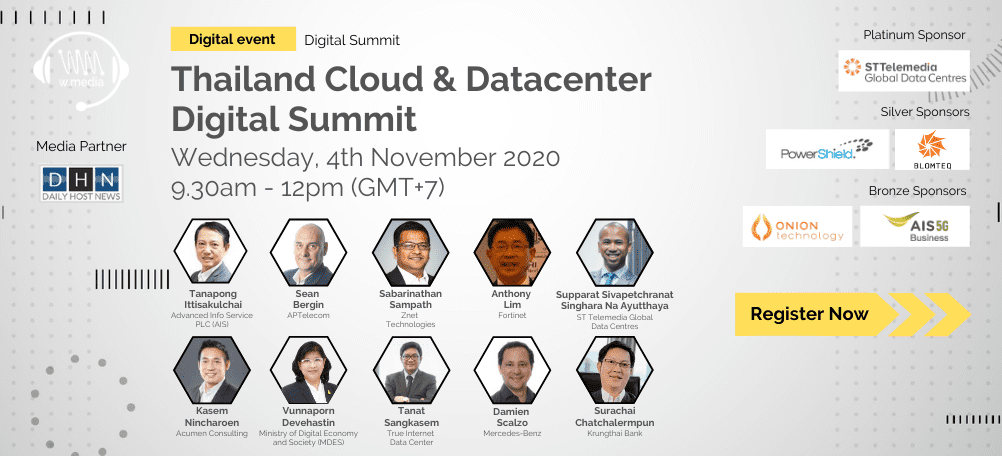 Thailand's cloud and data center market could be on the verge of greatness, as the second-largest economy in ASEAN continues to improve its international connectivity, data center risk and privacy policies. But with improvements in connectivity and getting more of the population online comes falls in broadband quality and energy sustainability.
Register Now
Digital Infra Africa, Africa's first and only digital infrastructure event brought to you by Capacity Media and BroadGroup, will take place in Cape Town, South Africa, on 4 – 6 November 2020. It will be the industry event for advancing projects and investments in the African infrastructure space, drawing out consolidation and diversification trends, whilst also facilitating regional and international partnerships for the fibre, data centre, cloud, content, satellite, tower and mobile industries.
Register Now
Register your interest for the 2020 edition of Data Centre World, Singapore to learn, touch and explore the latest disruptive business technologies. No other Asian business IT & data centre event is bigger, better attended and packs more leading educational content. Technology buyers and influencers attend the event, along with datacenter exhibitors and expert speakers.
Register Now
Get ready to participate in Eurasia's Largest Virtual Cloud Technologies Meeting – CloudTalk Online Matchmaking Summit – 2020. The virtual event includes live sessions, one-to-one meetings, virtual foyer, and a perfect digital summit experience which will provide an excellent opportunity for establishing new business contacts and networking. Register now and live the digital experience from the comfort of your home.
Register Now
A Virtual Experience delivers expert strategy and insight on the technologies and concepts you need to plan, manage, and optimize your data center. The data center is in an escalating state of transition, and with global disruptions to business, commerce, and travel, the need for running efficient reliable data centers is more important than at any time in history. It's essential for healthcare, government, education, research, retail, and manufacturing industries to effectively manage data centers, and they need to do so with an intimate understanding of advancements in cloud platforms, co-location, edge computing, facilities management, and environmental issues.
Register Now
DCD>San Francisco brings together the unique ecosystem that has been developed to support the huge investments being made into digital infrastructure that often impacts on a global scale. With an economy that outpaces the rest of the US, Northern California's Bay Area is the technology capital of the world. Home to half of the world's internet giants and- data centers and cloud infrastructure capacity are in huge demand.
Register Now
Datacloud Global will welcome over 2,000 executives and pros from datacenter, cloud and edge, their enterprise customers, solution providers and investors. The event will deliver the programme across 4 theatres supported by a larger than ever industry exhibition, meeting lounges, Pods, and a new outside category for connected cars.
Register Now
Data Centre World is the most influential gathering for datacenter expertise. It will be attended by datacenter professionals and business leaders, made up of decision makers, visionaries, and leading suppliers. The event will continue to probe all the trends, all the opportunities, all the challenges for data centre everywhere.
Register Now