Yotta Infrastructure has built the largest data center building in India. Named Yotta NM1, it is the first data center building in a series of five buildings which will be built at the Integrated Yotta Data Center Park. Certified by Uptime Institute, Yotta NM1 is now the largest Tier IV Data Center in Asia and second-largest in the world.
The 600-acre Yotta NM1 Data Center building is located in the Hiranandani Fortune City in Panvel, which is close to both Mumbai and Pune. The building exhibits 7,200 racks, 50 MW of power and covers 820,000 sq. ft. of area. There are 4 redundant self-owned fiber paths that connect the datacenter to national highways.
The company says that once the complete five buildings are in action, these will have a capacity of around 30,000 racks and 250 MW power. Even the single NM1 datacenter can host cloud, content and OTT operators, along with crucial enterprise and government applications.
NM1, now the largest datacenter building in India and Asia, was inaugurated in a virtual event that hosted Uddhav Thackeray, Chief Minister of Maharashtra; Ravi Shankar Prasad, Minister for Communications, Electronics & Information Technology and Law & Justice, India; as well as Subash Desai, Minister of Industries and Mining, Maharashtra.
"Govt of India said, Covid-19 has made the digital future into reality and given us a new perspective on life. The Maharashtra government is inviting investors to come to our state to do business here and we will extend all support and cooperation to them," said Uddhav Thackeray.
"We've launched the Maha Jobs portal just yesterday for job seekers from the state and also to facilitate workers for industries to act a bridge between employers and employment seekers. By the evening we received thousands of applications and it is a great example of the power of Digital. Working from home has also been made possible by a robust digital infrastructure even in the face of a pandemic and the Hiranandani's are enabling work of the future today with Yotta Infrastructure. The government of Maharashtra will extend all support towards this endeavour," he added.
This is an ultramodern datacenter building that will run on on-site power infrastructure. Yotta will soon power its NM1 datacenter with own solar power plant and on-site captive co-gen power plant based on gas. This will enable it to provide the businesses and operators with a reliable, green, and budget-friendly power source.
Related read: Top 10 best data center service providers in India 2020
"A good data center infrastructure is critical for a robust digital economy and with this data center the Hiranandani Group has yet again delivered on their standards of creating a new benchmark in every industry that they operate in. Under the vision of the Honorable Prime Minister we have launched the Digital India initiative – to empower the country with technology, bridge the divide and bring digital inclusion, and all of this must be achieved through technology that is homegrown," said Ravi Shankar Prasad.
"This particular data center is a powerful statement of intent that India is rising high in the quest of data security, data use and data innovation. For the success of Digital India, we must become a big global Data Refinery – data cleaning, data processing, data innovation and research – and all of this will need to be done keeping in mind data privacy laws. We shall never compromise on the data sovereignty of India. The data economy has a lot of potential and in all its promise – a good data center is the pillar it builds on," he added.
Apart from Navi Mumbai, Yotta will also build similar datacenter parks in New Delhi and Chennai. The company says that it will be investing around INR 3500 crores in next 3 years and around INR 15,000 crores in the next 7 to 10 years on these datacenter parks.
"Foreign hyperscale cloud players, and OTT companies are looking to setup large bases in India. A hyper-scale Data Centre Park with the scalable ecosystem of power, fiber and skillsets, like what Yotta offers, gives them quick access to large colo capacity from day one from a multi-tenanted data centre like NM1 and also gives them long term sustainability at the same site with the availability of customised single tenanted data centres and in-campus fiber networks," said Sunil Gupta, Managing Partner & CEO – Yotta Infrastructure.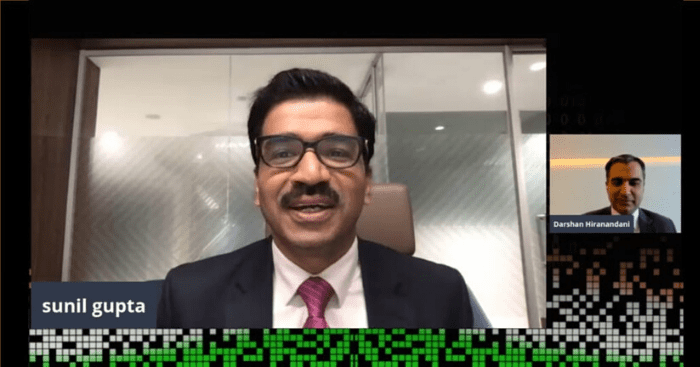 "Enterprises can expect from Yotta a fully managed hybrid IT infrastructure – combination of colo, private cloud, public cloud and IT management skills on a low-risk, pay-as-you-use model, that creates a win-win situation for everyone. Yotta hit the ground running within a year, and I am pleased to say that the interest garnered by Yotta from enterprises has been overwhelming. We are pleased to house many anchor customers at Yotta NM1 already, and the list will only continue to grow," Sunil added.