Workplace wellness is essential to achieve organisational goals as it makes a major impact on the workplace culture, resources, productivity, and ultimately the bottom line. Consequently, how employees are feeling, both mentally and physically is more than a People & Performance (P&P) issue. In fact, it is a fundamental foundation for business growth, stability, strength and sustainability.
With the recent COVID-19 outbreak, many employers noticed the impact of employee well-being on their performance and consequently on the business results. The employers also had to find ways to accommodate the rising need for empathy towards their employees. Therefore, it became imperative for employers to carefully prepare their plans for a return to work after COVID-19. However, for any business or organisation to understand the importance of employee wellness, it must understand what workplace wellness means.
Wellness covers physical and mental fitness. Over the past 30 or so years, it has grown as a concept in the workplace, focusing on helping employees influence their own health, quality of life, mental well-being and consequently their performance at work.
The different types of employee well-being include:
Physical well-being – As a most traditional part of employee well-being, physical well-being encompasses the prevention of or curing physical illness. For example, employees can be encouraged for healthy lifestyle practices like walking, exercising every day to promote healthy lifestyle and prevent the development of multiple illnesses. Physical wellness is all the more important at sites. ​At project sites, we should keep a mandatory safety checklist that service providers have to adhere to while commencing any kind of work at the site to ensure the safety of our employees and occupants. Health Insurance or mediclaim is something that should be provided to the employees to enhance their physical well-being.
Mental well-being – Stress is an overwhelmingly present factor in our daily lives. A lot of it can come from the workplace but even if it does not, it affects employee performance. In fact, 84% of direct effects on productivity loss and 93% of indirect influences can be attributed to mental and physical health. As a part of employee well-being, mental well-being takes into consideration stress, burnout, or other feeling of unease in employees. Mental health benefits or a company culture in which mental health is openly discussed can equip employees with means to take care of their psychological soundness. As a result, employees will perform better on the job.
Financial well-being – Employees sense of security and their feeling of having financial stability to meet their needs affects their well-being. The possibility of losing financial stability severely impacts employee well-being, thus affecting overall performance and productivity.
To ensure and maintain a well workplace, facility managers can play a vital role. To establish the physical, mental and financial well-being a lot can be done. The indoor environment should be a safe place that not only responds to basic human physical needs but also meets the psychological needs of the staff and occupants, enhances their abilities and aids their happiness. An efficient facility manager is the one that helps the workplace to thrive and happily perform to their optimum ability. To achieve and maintain such an environment, the facility manager should formulate a strategy to regularly monitor and evaluate the wellness of the building.
If building occupants are not comfortable with the present environment they are less likely to be able to concentrate on their tasks. This is known as presenteeism when an employee is present at work but cannot perform efficiently. Facility managers should concentrate on maintaining a comfortable physical environment and ensure good indoor environmental factors like air quality, lighting, noise level, thermal comfort and safety.
Functional factors:
Another important factor that can affect occupants' well-being is space utilization. Facility managers (FMs) should try to better understand the occupants' type of work, as well as their company's strategy and direction. FMs should collaborate with their People & Performance team to ensure their buildings are efficient in terms of occupant density, functionality (fitness for purpose) layout, furniture, ICT, and indoor facilities (cafeterias, meeting rooms with video conferencing facilities, etc.) in addition to personal workstations, providing designated areas for collaboration, contemplation and formal and informal meetings can significantly contribute towards workplace wellness.
Psychological factors:
Until recently, FMs responsibilities were focused on managing HVAC, lighting systems, furniture and other physical factors that affect workplace safety and quality. It should focus not only on the physical factors of buildings but also the psychological experience of people in the workplace. By introducing employee well-being initiatives such as mental health workshops, stress management training, learning and development programs, fitness competition that can significantly improve employee's morale.
Also, when hard work, dedication, and teamwork are appreciated, employees feel more fulfilled and satisfied in their jobs. Employee recognition positively affects productivity and creates a culture of appreciation. Overall, employee recognition has the power to inspire employees and make them realise what a crucial part of the company they are.
Workplace well-being is important more than ever because companies realise the power it has to transform their employee's lives, reduce costs related to absenteeism and healthcare, thus creating a healthy company culture. The COVID-19 outbreak has surely put more emphasis on mental well-being than ever before, which will lead to more understanding and empathy in the months to come. In the future, we will see more diversified employee benefits leading to a more holistic well-being for the employees.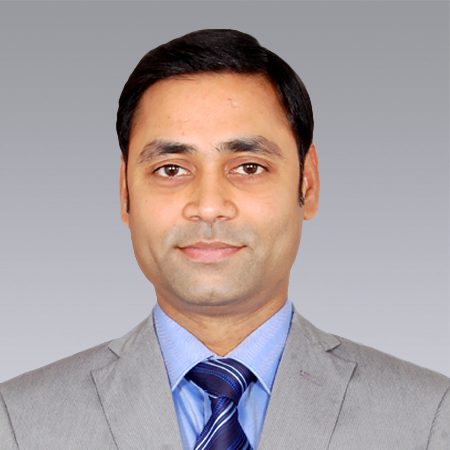 – By GS Tyagi, Executive Director – Real Estate Management Services, Colliers India
He has 18+ years of experience in Mall Management and Property Management Services.
For more information, please visit:
– https://www.colliers.com/en-in/experts/gs-tyagi 
– https://www.colliers.com/en-in