Switzerland-based software firm, Veeam, has acquired N2WS, a leading provider of IaaS data protection, with a cloud-native backup and disaster recovery solution designed especially for AWS workloads.
Veeam is known for its Availability for the Always-On Enterprise solution which helps organizations meet recovery time and point objectives (RTPO) for any data, application or cloud.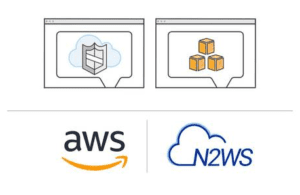 By acquiring N2WS, Veeam aims to enhance its product portfolio with Availability solutions for different apps, data and across physical, virtual and multi-cloud environments. With the move, Veeam will be able to access N2WS's data protection technology and R&D for integrating IaaS data protection for AWS workloads into Veeam Availability Platform, while N2WS will have access to nearly 55,000 resellers and 18,000 CSPs of Veeam.
"As enterprises look to migrate more workloads to the public cloud, having a robust and intuitive data protection and Availability solution is imperative," said Peter McKay, Co-CEO and President at Veeam. "By combining Veeam's industry-leading capabilities in protecting virtual, physical and cloud environments with N2WS' leadership in AWS data protection, we have a strong solution to deliver on the needs of the digital enterprise. N2WS has experienced incredible growth in the last 12 months and it will continue to operate as a standalone business to best position the company to provide AWS data protection – the same way Veeam transformed protection for VMware environments a decade ago. Together, we will achieve great things; this is a game-changer in every sense!"
Public cloud adoption is rapidly increasing (AWS in particular), and it seems that Veeam has timed the acquisition really well. The company might see strong growth in the market in 2018.
"Joining forces with one of the world's fastest growing software companies is very exciting for the N2WS team and for our customers," said Jason Judge, CEO at N2WS. "We will further accelerate our rapid growth and the development of our top-rated solutions by leveraging the world-class team that Veeam has established. We also look forward to assisting Veeam customers explore their public cloud strategies with our years of innovation in public cloud storage."
Additionally, Veeam will now help enterprises of all sizes to run considerable number of workloads in public cloud, and enable its existing customers to take advantage of Cloud Protection Manager (CPM) from N2WS.
Also read: 5 Cloud Computing Predictions for 2018 that will define the cloud industry for good
For acquisition, Veeam paid $42.5 million in cash. N2WS will continue to keep its brand name, but will be called "A Veeam Company".