The NexGen 2017 Conference and Technology Expo, hosted by The Channel Company, successfully took place between December 11-13 in Los Angeles, CA.
The NexGen 2017 Conference was specifically designed for cloud solution providers, managed service providers and other IT solution providers who bring new business models built around next-generation technologies. They act as the innovators who leverage the cloud and cloud-based technologies to drive new revenue and future profits.
The event kickstarted with a keynote session by Tom DelVecchio, Founder, Enterprise Technology Research, who talked about the things that are driving the containers and the microservices market. Microservices lower capex and reduce time between release cycles that help in improving productivity and scalability.
Dorothy Copeland, Vice President, Global Business Partners, North America, IBM, talked about innovation related to data, IoT and blockchain. She identified 5 eras of innovation – Centralized Computing, Decentralized Computing, Data, IT and Intelligent Services (AI, IoT blockchain). She also talked about countless opportunities that exist in each era particularly in – cloud and artificial intelligence, Internet of Things, and blockchain.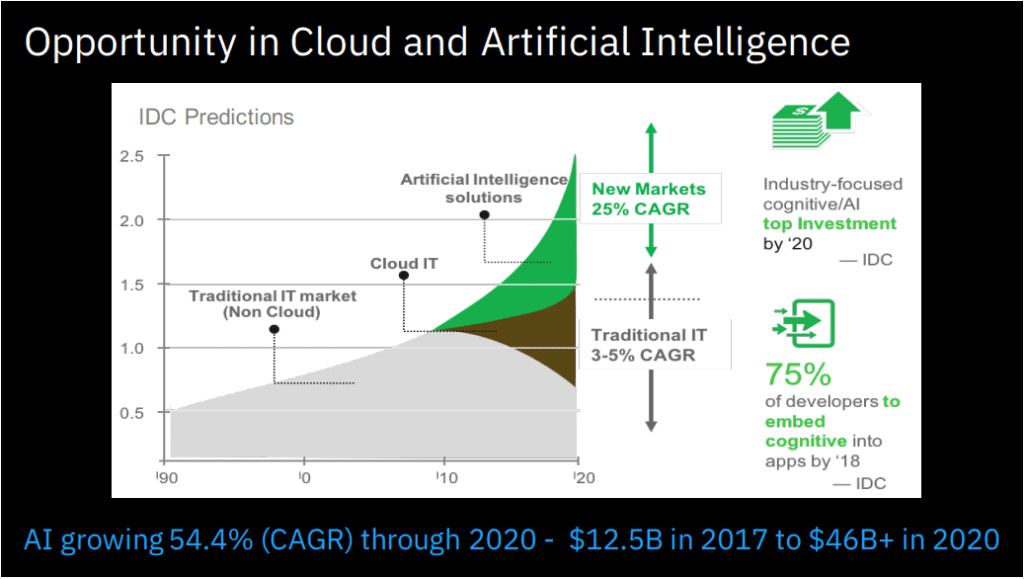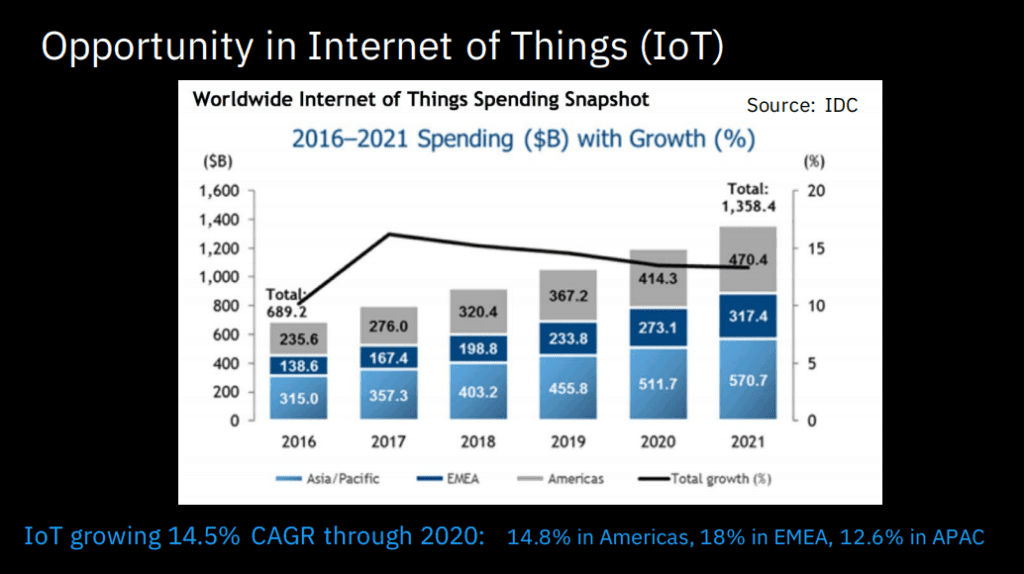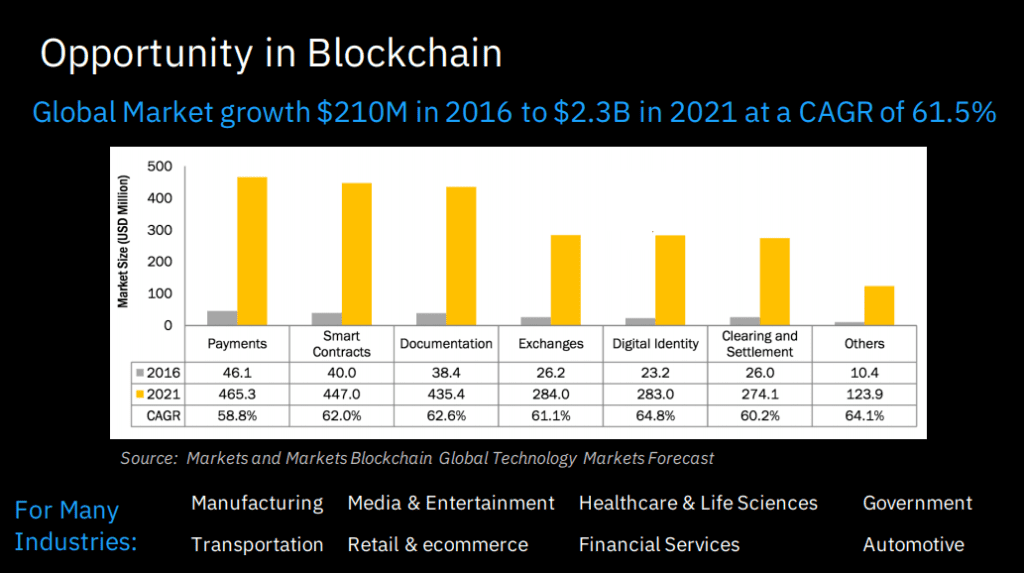 Later, Noah Johnson, Account Executive, Lenovo, discussed Lenovo's journey to SDDC. He also talked about the significance of SDI (Software-Defined Infrastructure) technology for simplifying organizations' cloud adoption process.
Asokan Ashok, CEO of UnfoldLabs discussed about the world of artificial intelligence and major trends to look forward to in 2018.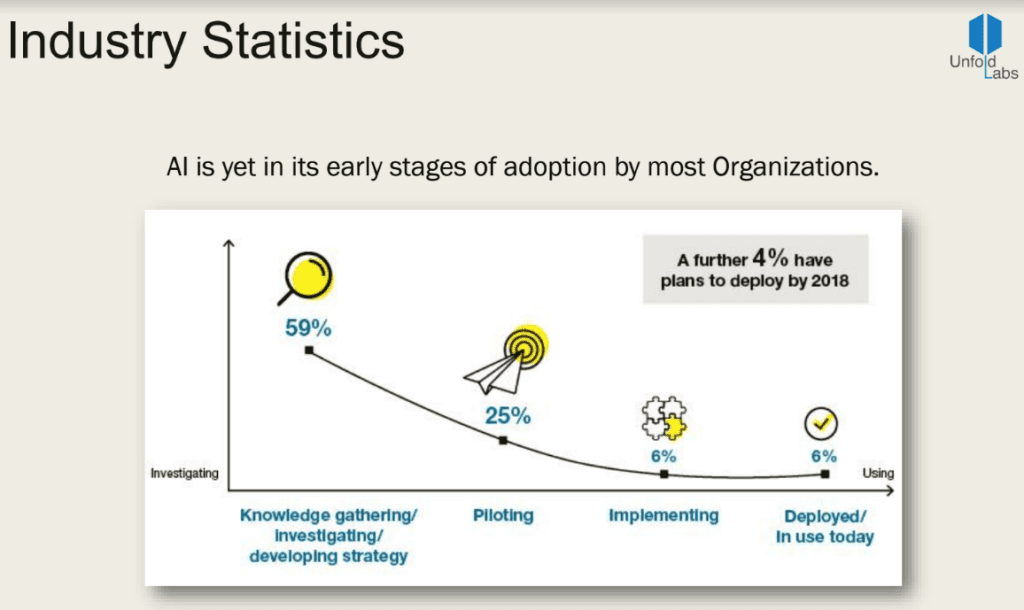 He discussed top 8 trends in the world of AI:
Trend 1: Large companies like Amazon, Google, Facebook, and IBM are set to lead the way in AI.
      Trend 2: The market will see the consolidation of Algorithms & Technology.
      Trend 3: AI companies will go after crowdsourcing large volumes of data.
      Trend 4: There would be increased M&As (Mergers and Acquisitions).
      Trend 5: Companies will open source their AI tools and algorithms to gain larger market share.
      Trend 6: There would be more interactions between humans and machines.
      Trend 7: AI will start having an impact on all major industry verticals.
      Trend 8: The rise of AI will also bring various privacy, security, ethics and moral issues in AI.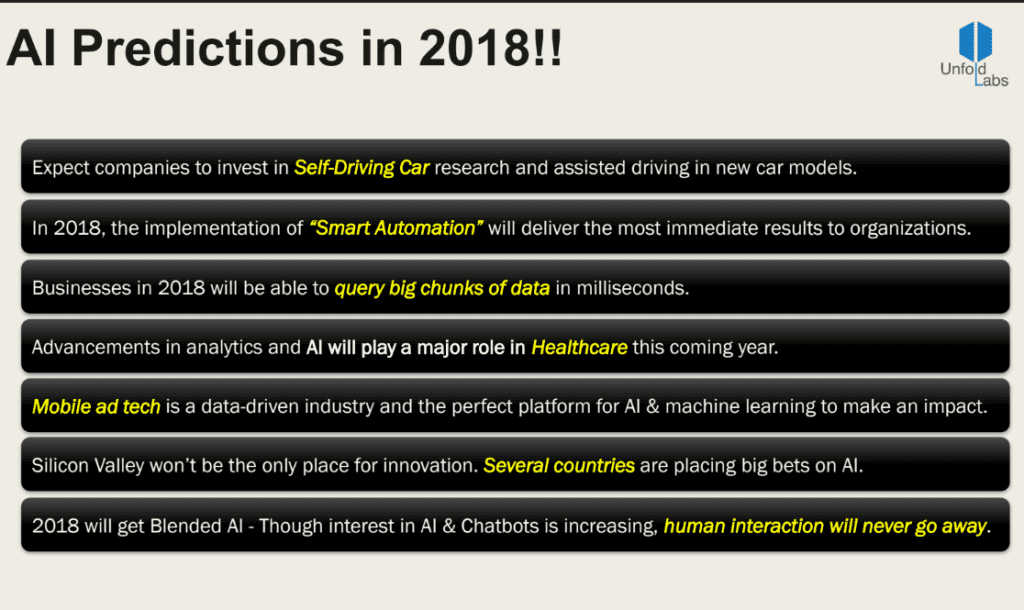 There were also sessions on cyber and endpoint security by Shannon Lucas, Senior Systems Engineer, FireEye. Laurie Potratz, VP, Global Channel and Alliances, LookingGlass Cyber Solutions, Sarah Morgan, Channel Account Manager, Webroot and many others. Managed services and security were identified as the key services to be on top list of organizational must-haves in 2018.
IoT was also a major point of discussion at the event with Stephen DiFranco, Founder at IoT Advisory Group talking about a partner's IoT journey in his executive session. He discussed the upcoming IoT trends and how the coming years will see a huge rise in the usage of IoT devices by both, individuals and organizations.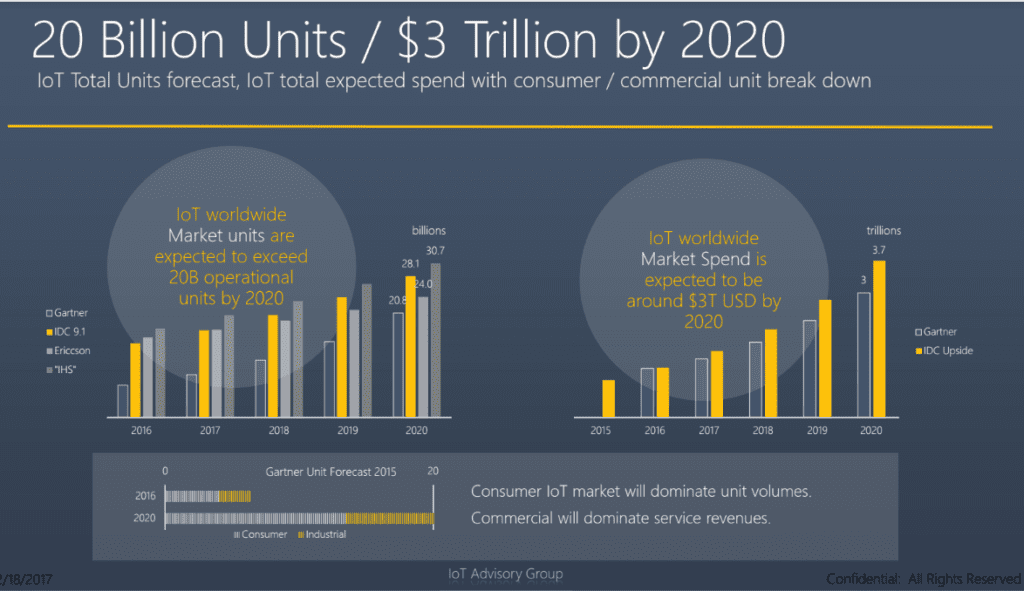 IoT services revenue will double by 2021 with retail and healthcare representing services rich industries for a partner ecosystem, per the IoT Advisory Group.
The session headed by Bradley Brodkin, President & CEO of HighVail Systems, Inc. highlighted the role of containers in digital transformation. He said that containers have opened a world of opportunities for DevOps and have brought a multitude of business opportunities. This include empowering DevOps with modern application tools, transforming data center, enabling free movement of applications between public and hybrid cloud and automation of processes.
Solution Providers are looking for new skills and processes to deliver multi-cloud environments. For this, solution providers must introduce changes within their own organizations to support the multi-cloud environments.
The event is hosted annually by The Channel Company, and this year it was attended by vendors, solution providers and distributors. The attendees got the chance to interact and learn strategies from trusted partners to build the next generation business model based on advanced technologies.
The NexGen 2018 Conference & Technology Expo will be held on November 27-29 in 2018.