2022 is right around the corner. And while we typically anticipate trends to change year after year, one thing has remained constant – the need for an improved user experience (UX).
Case in point: an excellent UX design can drive conversion rates by a staggering 400%! And every $1 invested in improving UX can yield a return as high as $100 – that's an ROI of 9900%!
In short, UX will continue to remain at the forefront of every business' mind, and only the specifics surrounding it will change to a small degree. On that note, let us review the various UX design trends expected to flood the markets in 2022.
UX Design Trends Expected to Shape 2022
Let's quickly go over the UX trends of 2022:
Phygital is the "New Normal"
Traditionally, UX design was considered to be restricted to on-screen elements. You used the digital technologies to onboard customers, tell a story, engage the audience, direct their attention, and maintain responsiveness.
However, with the advancements in immersive technologies like AR/VR, we can expect UX to acquire a more phygital avatar. The term "phygital" being the portmanteau of physical and digital.
And so, the UX design trends of 2022 would be a lot more connected and harmonious even while transitioning from the digital realm to the physical counterpart and back. Several retail stores, such as the SK-II (Future X Smart Store), Uniqlo (Self-Checkout Store), Walgreens (Digital Cooler Screens), to name a few, are already hopping aboard this trend.
Designing a Virtual World Through Metaverse
Metaverse was a buzzword throughout the entirety of 2021. And it will continue to govern the UX design trends in 2022 as well.
While phygital connects the digital and physical world, metaverse builds on it by expanding the phygital world into an entire ecosystem. And as lines between the distinct worlds begin to blur, the metaverse becomes richer and more valuable.
To illustrate this point, consider the following scenario. You plan to buy a couch for your living room but you have no clue if it will fit in the designated spot. You also do not know if it will blend with the decor and ambiance. So you put on these special glasses where you scroll through an assortment of couches, select the one that you like, and view it in its natural surrounding. When everything seems to be in place, you can check out the couch while using the glasses!
Given the potential offered by metaverse, it comes as no surprise that tech giants like Meta (formerly Facebook) and Microsoft are planning to harness it to usher in the new age of UX trends.
Adopting a Mobile-First Mindset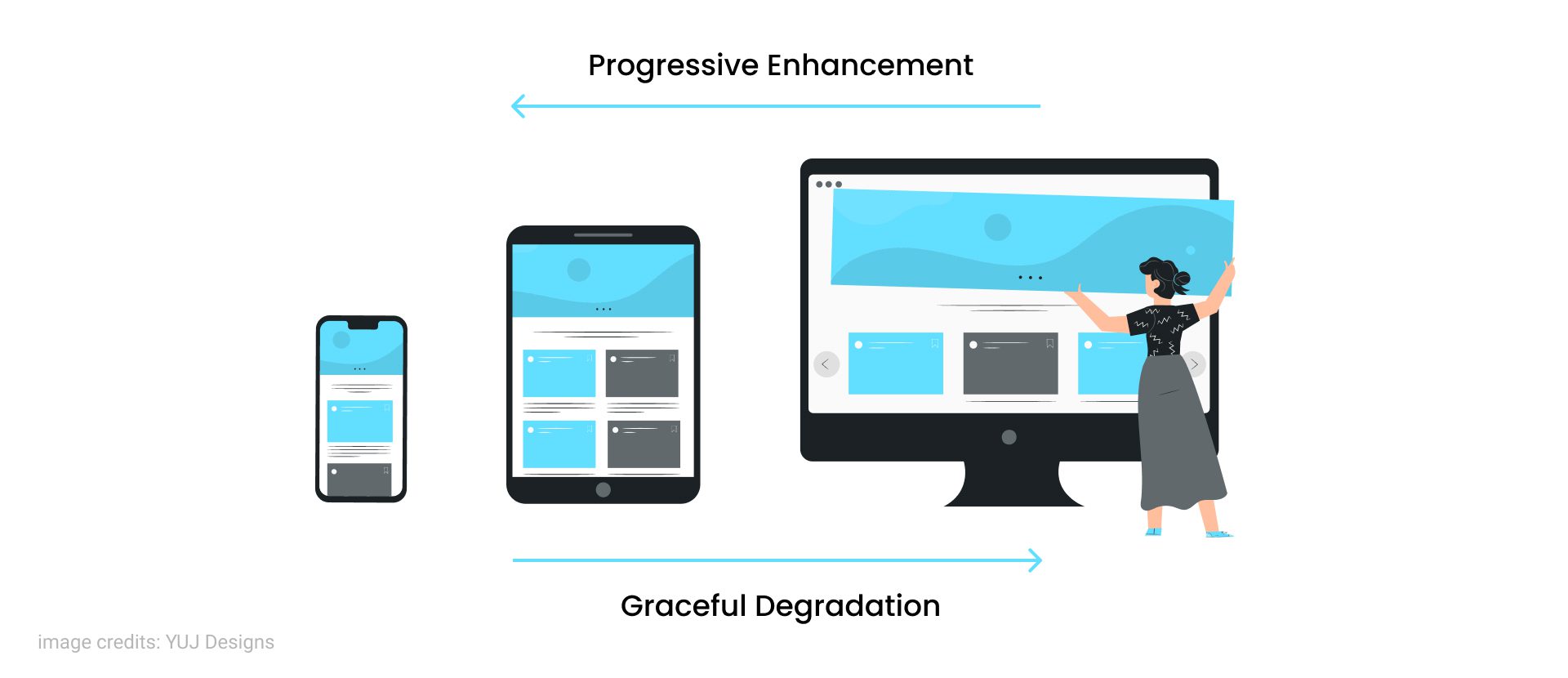 It is no secret that mobile penetration is touching new heights year after year. As a result, it only makes sense that nearly 85% of consumers expect a business' mobile website to be at par (if not better) than its desktop counterpart. To drive home this point further, users are 3x more likely to abandon a task if they do not find a mobile-friendly channel – as such not optimizing the UX design for mobile is leaving unrealized revenue on the table!
Unsurprisingly, the UX trends of 2022 would be leaning greatly towards a mobile-first approach. Accordingly, businesses will have to incorporate dynamic sites, fast loading, multi-screen display, and more as the keystone of their UX design.
Accessibility and Inclusivity
Diversity, accessibility, and inclusivity are no longer socio-political motivations but brand differentiators. Businesses that cater to these requirements through the medium of their UX design are making a bold statement that will eventually translate into customer advocacy.
Of course, you will have to do a lot more than mere lip service to make it an integral part of your UX strategy. For instance, websites will have to be optimized for those with special needs, disabilities, and impairments. Rich media elements should be loaded with meta tags and alt text so that it is accessible to all.
At the same time, the UX design and content should acknowledge diversity across demographics like age, geographic location, ethnicity, etc. For instance, having a diverse Gravatar for users signing up for your website will make them feel more welcome. After all, "no one is left behind" is set to be the mantra for the years to come.
Localization, Customization, and Personalization
Websites like Netflix and Amazon have reinforced the value proposition of localization, customization, and personalization in achieving broader organizational goals. Naturally, these requirements will also filter through into the UX sphere. After all, whether it is 2022 or 2200, the principles of localization, customization, and personalization will remain customer demands that are timeless and classic UX design trends.
So whether it is recommending a product to a shopper or saving unique preferences during checkout, every little consideration towards the spirit of localization, customization, and personalization brings you one step closer to UX nirvana!
Closing Thoughts
This wraps up our list of UX design trends poised to take over 2022. And even though the surface may appear still, there will be a flurry of activities brewing underneath. Design, experiment, and learn – these are the three things that can help. As for the rest, help is always available to those who need it. We understand that keeping up with the latest UX design trends can get tough.