Having a clear purpose serves as the North Star in times of crises – sharpening focus on what really matters, simplifying decision-making and helping companies do the right thing for everyone.
Every crisis is an opportunity – to do better, to think differently, to set ambitious new goals. More importantly, a crisis is an opportunity to validate your strategy to ensure that your business is built to last – not just survive, but bounce back and thrive – in any environment.
As the COVID-19 pandemic began to spread across the world, many leading companies took quick, decisive action to ensure their business adapted to the rapidly evolving needs of their customers while keeping their employees safe.
Companies have adopted different approaches and the most successful of these have some things in common: a strong foundation anchored in a timeless purpose, supported by an agile mindset and a culture that encourages flexibility. Their successes are not a matter of luck. They were the result of singular focus on the safety and well-being of customers and teams alike.
In many cases, the pandemic validated investments that businesses have made in cutting-edge infrastructure and security measures. These investments played an important role in ensuring that customers had a better experience shopping or interacting with businesses online. Amid the lockdown in India and similar situations around the world, many consumer-facing businesses experienced a surge in online sales, as demonstrated by their quarterly financial results.
Such investments, backed by processes that enable agile and flexible operations, can fulfil the ever-evolving needs of their customers. They have also allowed businesses to build flexible teams that can pivot quickly and learn or unlearn while continuing to focus on solving business problems.
So when the pandemic demanded switching to remote working for an indefinite period, companies that had already enabled this, with the right controls in place, were able to make the transition seamlessly. They continued working remotely and collaborating as before – not just in India, but globally – with additions such as enterprise-wide enhanced video-conferencing and collaboration tools.
Indeed, many companies have continued hiring and onboarding new team members virtually, and go the extra mile to help them hit the ground running. Training programs, rewards and recognition moments, enterprise events and employee engagement channels too have successfully made the transition to a virtual format.
These approaches have best succeeded when they've been backed by a culture where leaders actively encourage flexibility and are mindful of the psychological and other impact that the pandemic has had on individuals and families.
The pandemic has been a true test of the engineering and all-round capabilities of businesses. It all goes back to having a durable strategy that prioritizes flexibility and focuses on doing what's right – guided by a purpose that functions as the North Star for all decision-making. Not only has it allowed businesses to fulfil the needs of their customers, it has also allowed team members continue to collaborate and co-create. Put simply, such strategies have ensured that even in the 'new normal', it's business as usual.
About the Author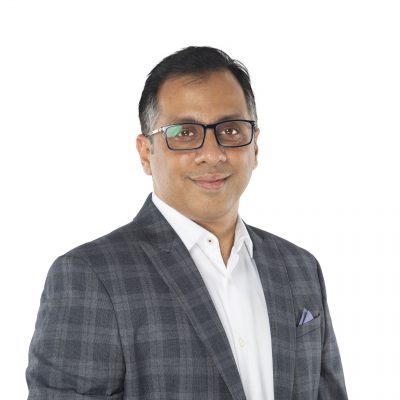 Rishi Mehta, Senior Director – Technology
Target in India
The post Tackling a pandemic with a timeless purpose appeared first on NASSCOM Community |The Official Community of Indian IT Industry.