Start-up IPOs: A New Era in the Making
When the start-up ecosystem started its journey, who could have ever thought that this ecosystem will become so huge that start-ups need to list themselves on bourses for raising funds and scaling the business. The start-up ecosystem has now reached that level where the race to list on the stock exchange is not among 2 or 3 start-ups but many more. The list is quite big and expected to further increase in near future. Rising unicorn numbers in India also confirmed the rising valuations of Indian start-ups which also make start-ups think of going public.
Now, what's pushing this ecosystem to go for IPOs? Some reason is obvious while some keep of changing with time:
Access to larger / new investors and investments
Leveraging ongoing market rally which can give higher return to shareholders
The recent success of firms like Burger King, Happiest Minds, etc. on the stock exchange
Rising valuation and unicorn status
Earlier start-ups like MakemyTrip and Indiamart have already tasted the success of stock exchange listing but they are just a handful in number. The new era of start-ups is about to start with many in line to be ready to list.
The new dimension in this IPO frenzy market is whether to get listed in India or abroad as each offers a different scenario and benefits. Listing abroad is already in the mind of many start-ups that have their respective registered offices outside India. If abroad listing happens, India will lose the long-term wealth created by these companies and it will also lose the marketplace status for the ecosystem. Multibagger status and increased interest from overseas investors make an entrepreneur list their firm overseas. Start-ups like Flipkart, Policy Bazaar, Inmobi, and more still have to decide on whether to list in India or abroad.
But whatever the case it is, the India start-up ecosystem is getting ready for a bigger stride.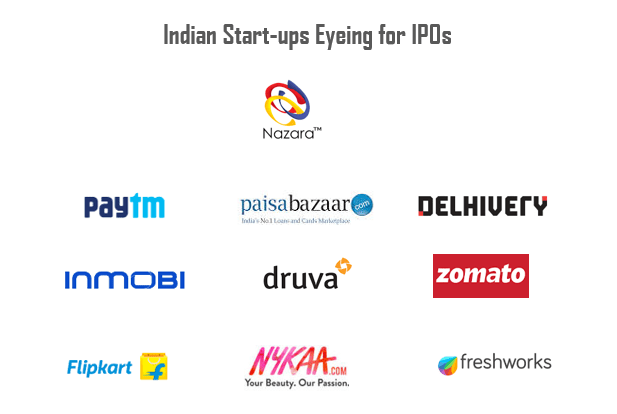 The list starts with Nazara Technologies, the cricket game developer technology start-up. The company has already submitted its documents with SEBI for listing and already has the backing of an ace investor like Rakesh Jhunjhunwala. Nazara is one of such start-ups that got the benefits of the internet boom over the years.
We expect the listing of other start-ups like Paytm (long-awaited), Zomato, Delhivery, Nykaa, and many more. These listings are expected to further boost the Indian start-up ecosystem and push other start-ups to scale and grow. What to look for is how successful will be the listing of these firms, will it be a bumper listing or a discounted one.
The post Start-up IPOs: A New Era in the Making appeared first on NASSCOM Community |The Official Community of Indian IT Industry.