Overview
Senior Living as a concept has been drawing considerable discussions and deliberations over the past five years, especially from the perspective of an organized and profiled living community for the senior citizens. The social thread of Indian society necessitates and prescribes a moral obligation for children to assume the responsibility of caring for their aging parents. This was a little easier with the previous "baby boomer" generations, where the parents had options to stay with one or the other child's family. However, with the current aging population, those falling in the "generation x" category, smaller family sizes, the option of stating with the child's family has shrunken. In addition, in this more globalized world, work takes a more significant number of professionals to farther parts of the globe, leaving behind aging parents. Hence, making a case and need for a better living option where senior citizens' needs are taken care of while offering them a community.
Notwithstanding the social stigma around the concept, traditionally derived partly from social thread and partially from the poor old-age home facilities that the society is used to, the concept of "Senior Living" is bound to pick up. It is not just a concept; it is a need now. 
It is an idea whose time has come. 
Journey So Far
In the Indian context, the market is at a nascent stage with approximately 20,000  Senior Living units available, of which ~55% are operational, and the rest are at various stages of construction. As per the conservative assessment, the urgent need for senior living facilities is required only for senior citizens living alone in urban areas, which stands at over 88,000 units, implying a shortage. The shortage on this account is expected to increase to 1.25 lac units by 2031. Only considering the market size on the parameter of Senior population living alone, the market size is estimated to be INR 525 bn by 2031. In addition, the demand emanating out of those elderly population who are living with families or spouses and might voluntarily choose for a Senior Living facility would further inflate the need for "Senior Living Facilities" in years to come.
Table: A Conservative Estimation of the Market Size & Assessment of Opportunity
 Year
 Static Assumptions
2011 
2021
2031

 Population (persons in Mn)

 

1210.8

1393

1514

% Population of 60 yrs + age group

 

7.4%

10.1%

13.1%

 Population (Mn) of 60+ age group

 

90

141

198

%age of old age persons living alone (not as inmate of old age home)
As per Report titles "ELDERLY in INDIA 2021" released by MOSPI. Assuming that

to hold true for 2021 & 2031[1]

4.20%

 
 
 

 Senior population living alone, Population (in Mn)

 

0.0

5.9

8.3

 % of old age population living in urban areas (30%, indicated in 2011 census. Assuming the same to remain same for coming years)

 

 30%

30%

30%

 Need of "Senior Living Home" Beds

 

0

17,72,732

24,99,008

 Assuming 5% of these to translate into demand for organized Senior Living facility

 5%

0

88,637

1,24,950

 Supplied Units as on 2020 (in all forms)

20,000 

 
 
 

 Shortage

 

 0

68,637

;1,04,950
Key Issues: 
Social Stigma
Social stigma about senior housing in our country is one of the main obstacles hindering the growth of the senior housing sector. It is perceived as a "Vridha Aashram," where most middle-class people don't want to go by choice. Increasing nuclearization and pressing needs would gradually bring about the acceptance of the product. 
Specialization missing from product offerings.
Most of the existing Senior Housing projects are "real estate" models rather than service models. At the same time, the sector's need is very much specialized and needs a high degree of care and operational expertise. Such products, in general, gather excellent sales traction (as any other real estate product). However, they fall short of achieving the critical benchmarks of a good Senior Living Product. While the developer succeeds with the project sales, the image portrayed by the product falls far short of being aspirational for someone approaching retirement.
Location of Project
At present, most of the Senior Living projects are located a little far from the city, urban centers. Typically, the decision to go for a Senior Living option has to be taken by senior citizens or their kin. In either case, parting away with a family member and choosing a distant location becomes an inhibitor to such a decision. In addition, affordability for such a product is better suited to urban centers. So, products in proximity to urban centers can be expected to do well.
Key Success Factors
Positioning of Projects
For developers, "Senior Living" as a market should not be limited to those who have turned 60 years. Instead, the developers, product designers, and marketers should also look into the population approaching 60 years of age. A large chunk of the people living in urban areas would require community post-retirement. A community where the urban lifestyle is not compromised and a project that offers all elements of neo-urban living with a blend of care are typically associated with a Senior Living project.
Design Considerations in Post-Pandemic World
The pandemic has affected the world in ways that might bring some long-lasting changes to perceptions, habits, and how we live. Some of these changes in preferences might outlive the span of the pandemic. In light of the pandemic's effect on the senior population being the most severe, the developers should consider these while designing the product. Some of these developments are generally designed with large common spaces that bring more people together in one area, such as oversized dining rooms and indoor recreational spaces. Internal passages and corridors encourage interactions between dwellers and support care staff. In the post-pandemic world, we need to address some of these developments with alternate design approaches that enable dwellers' physical segregation with subtle compartmentalization in time of need.
Integration of Technology
The integration of technology in the setup should provide high-speed internet, access to tablets, screens, etc. In most private and shared spaces, the differentiating feature would be the integration of monitoring the vitals of residents in Assisted living by use of automated systems placed in each unit. 
This can be monitored for distress signals on a real-time basis, thus providing the care when needed. For instance, these can be achieved by using wearables and sensors, thus stressing preventive care rather than reactive care.
Policy framework
The government should work on incentivizing the developers for "Senior Living" projects. These might be extra allowing extra FAR, density, relaxation in taxes, or easy access to finance. A thrust from the government would be pivotal in providing the much-needed impetus to the sector. From end-users' perspective, a clear-cut regulation on development norms and operational norms would also be vital in bringing in the required standardization of the product. 
Outlook
The sector progressed somewhat at a slow pace over the last decade; it seems that the product will find more acceptability and gain momentum in this decade. The pandemic has contributed by expediting the need to relook at society's options for the senior citizens. With evolved products, increased participation of profiled private players and funds, increased regulatory and policy support from the government, the Senior Living segment is expected to witness growth in the coming years while also addressing the issue of the aging population and their kin.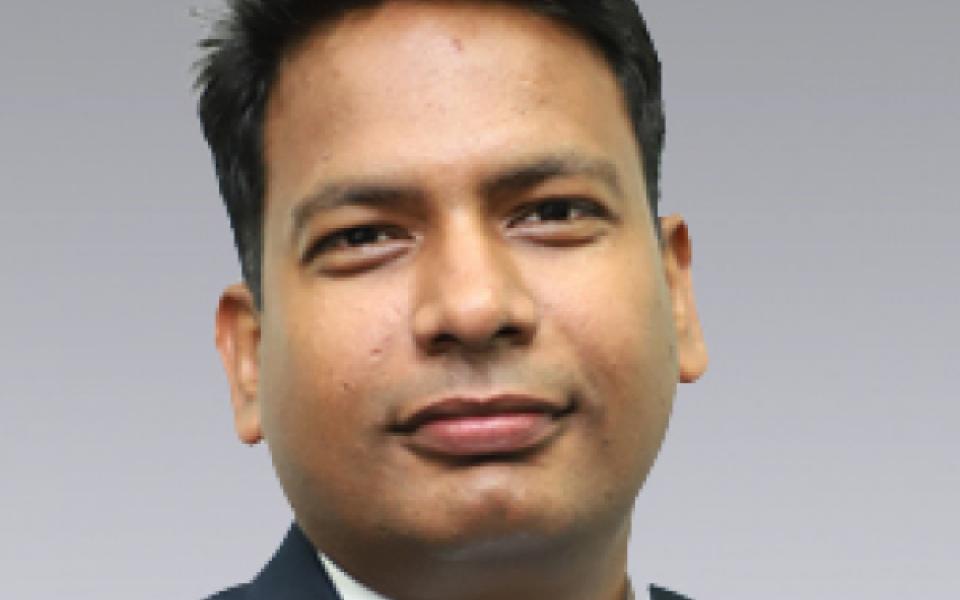 By Ashutosh Kashyap, Director – Advisory Services, Colliers India
For more information, please visit: 
 – https://www.colliers.com/en-in/news/senior-living-in-post-pandemic-world
 – https://www.linkedin.com/posts/colliers_seniorliving-realestate-seewhatcouldbe-activity-6845928755135950849-iuU4