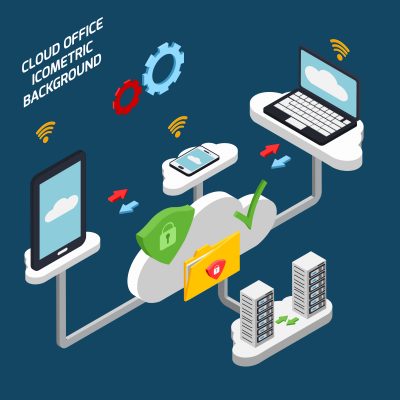 Remote Working – How to enable it quickly
Covid19 has once again reiterated and redefined the need of focusing on Business Continuity Plan/Disaster Recovery Plan strategy for the industry. This has led the industry to explore various models. "Remote working" seems to be the most plausible of all options. As nature seems to have pushed a reset button, this has become the "New normal".
This transition from traditional office working environment to "Remote working" is challenging, and requires re-imagination of people, processes, leveraging of technology, bandwidth and much more. At our organisation we have accomplished this in a fairly agile manner within 3 to 4 weeks of the lockdown. While we already had "work from home" as an enterprise level initiative, the progress made prior to lockdown was minimal. Once again proving that "necessity is mother of invention" and "the going gets tough, when the tough gets going."
This quick and agile implementation was possible due to a positive and healthy alliance between various departments and resources such as: IT, Data security, Risk Management, Facilities, Procurement, HR, Recruitment, Communications and last but not the least Operations.
The table below is an attempt to share the best practices derived from the hands-on experience our organisation had while implementing this massive project successfully in such a short time period. You can refer to this table while implementing this initiative in your organisation. I have tried to break up the theme-wise "Challenges" faced, and the possible "solutions" we used to overcome them. This can serve you as a ready reference guide/cheat sheet and will possibly help you go through this journey in a seamless manner.
Sr.#
Theme
Challenge
Solutions
1.
Infrastructure- Systems/Laptops availability
a. Availability of systems/laptops has become challenging and costlier
b. Delivery of systems to employees residence during the lockdown period
c. Technical support for people
a. A balance decision between renting/buying vs. repurposing should be taken basis the business requirements.
b. Government has provisioned for the movement of essential goods and services. We can leverage these to get necessary permissions for transfer systems to the employees
c. Internal technical helpdesk with remote access facility
2.
Infrastructure- High-speed internet or Broadband connection
a. For effective remote working, high-speed internet connectivity and/or fibre optic broad-band connectivity is a must.
a. Organisation enables employees with internet dongles
b. Request employees to enable themselves with dongles or mobile hotspots or broadband and incentivise them
c. Telecom industry to provide at every home with high-speed fibre optic broadband connectivity. Government to provide support to telecom industry
3.
Productivity, Quality, Delivery
a. Monitoring productivity and production
b. Maintaining client agreed SLA's including quality
c. Technical issues and Power cuts
d. Dual monitors
e. Home environment not conducive
a. Remote agent monitoring and control systems
b. Daily performance dashboard and productivity tracking
c. Productivity based pay-outs for employees
d. Provide power back-up devices like UPS and dual monitors wherever necessary
e. Create internal tech-helpdesk to resolve IT related issues
4.
Data security
a. PII data protection
b. Data protection provided by physical access controls in white room environment in offices are not available in work from home environment
c. Financial liabilities in case of data security violation
a. Effective communication around data security policies and consequences of violations including criminal breach
b. System Hardening, VPN, Citrix environment, password protocols etc. for logical security
c. Risk associated with lack of physical access control issues can be mitigated using technology like remote monitoring, masking, facial recognition, redaction, AI/ML, OCR etc.
5.
Communication
a. Effective, regular and seamless communication with employees
b. Employee engagement in remote working environment
a. Design a communication strategy and calendar with remote working limitations in mind
b. Create regular forums for virtual leadership connects
c. Leverage technology like MS Teams, WebEx, what's app, etc.
d. Regular newsletters by leadership along with Mailers/SMS/What's app
6.
Emotional wellbeing of employees
a. Team bonding
b. Knowledge sharing amongst team members/ Subject matter experts
c. Social distancing can lead to feelings of isolation, loneliness, emotional draining
a. Use Technology to stay connected including video conferencing on MS Teams, WebEx etc.
b. Knowledge management tools and portals
c. Online escalation management system, chat rooms etc.
d. Daily huddles/connects with managers
e. Encourage Work life balance by Flexible Working hours, scheduled breaks and adherence.
f. Informal non-work related forums like, singing competitions, tik-tok challenge, quizzes, physical exercise etc.
7.
Business viability
a. Business viability to be critically looked at considering cost of enabling WFH, productivity loss along with cost savings on account of transportation and seat costs
a. Businesses which are working from home need not have seats allocated in office.
b. Limit the number of seats allotted for only new hire trainings, refresher training, team bonding activities
Remote working model has lots of positives like Business continuity, profitability, operational flexibility, employee's satisfaction. If challenges like Data security, productivity, team bonding and infrastructure as mentioned above are carefully mitigated, this is a profitable and viable business model.
It's the "New normal".
Deepak Bhatia
Senior Business Leader, COO
Chief Operating Officer-SLK Global Solutions
The post Remote working – The New Normal: How to enable it quickly appeared first on NASSCOM Community |The Official Community of Indian IT Industry.