The last few months have been surreal to say the least.  At times in a hectic day packed with "Working from home" and "Working at home".  I catch myself thinking, is this for real and will we ever get back to a Pre-Covid Normal?  Already there is talk about creating a Hybrid Work culture which will integrate employees working in office and those working at home.
Covid looks like it's here for the long run and businesses will continue to face tough questions.  The road ahead is not easy, but the crisis has provided a lens through we can view problems with a different perspective and design and create interventions, which meet the needs of the new normal or should I say the evolving normal.
The HR function is a people function and we thrive on face-to-face interactions.  While virtual meetings aren't new, a 100% work from home situation was definitely unique and hitherto never experienced.
Overnight the industry had to quickly adapt all existing organizational practices to the 'new normal'.  In other words, it was key to Reimagine and repurpose every single people touch point across the employee life cycle.  Some new practices had to be brought in while others made redundant.
Few corporate entities continued to hire albeit at an increased pace during the pandemic and hence moving to Virtual interviews, virtual walk-ins and to a large extent, virtual onboarding was the need of the hour.  Training hiring managers to engage and make candidates feel at ease in a virtual scenario was crucial.  Also, many companies quickly started using testing platforms to simplify the hiring process
A few initiatives that stand out in these testing times are:
A prospective employee connect program with future employees:  With uncertainty and chaos all around, candidates were reluctant to make job moves and that's why a future employee connect program makes great sense.  An interaction by the Leadership team with the future joiners even before they joined the organization will be seen as a great way to engage and make future joiners feel at ease. The primary objective of such a program would be to introduce the organization to them, connect with them, reassure them and answer queries.
Virtual Induction, Virtual HR Hours, Virtual coffee with Buddies, video introductions helps transition new hires into the Organisation.  Its important to step up interactions and communication in virtual scenario to ensure that the new hire feels connected and part of the team.
Communication is vital during a virtual scenario and it is important to share key updates with employees constantly in order to make them feel confident about the future.  The need of the hour is to reimagine the way townhalls are done to make them more entertaining as well as informative.
Empathetic sessions with leaders such as Leader Speak, Leader webcast etc will help employees stay motivated in these tough times.
In these times Employee wellness has to be being high on the agenda for all organisations.  Programs like COVID care cover, Home Quarantine cover, Doctor on Call and Employee Assistance Program will support employees and give them a sense of comfort that the Organisation cares for them.  Work From Home kits such as ergonomic chairs and desks will enable employees to work in comfort from their homes so that productivity remains intact and in the long run their health does not get impacted.
The focus on upskilling through blended learning methodologies, which mostly include learning platforms, Gamification, Assessment centres apart from virtual cohorts for learning.
Listening sessions like Jump the Queue (JTQ), Manager Assimilation Program (MAP) and New Leader Assimilation (NLA) are a few programs that connect virtually with all employees for the leadership to listen to employees and ideate.
Community Programs like Tobacco free organisation, sponsoring a special kid for every person who quits smoking, encourages two good causes in one initiative. Transformation of government schools that need help in facilities improvement and encouraging school kids to continue learning are some of the CSR activities that help employees take interest and pride in community support.
Corporate values need reiterating through programs which could read like "LOVE – Living our values Everyday" campaign that initiate employees into recognising values that the organisation stands for, and as well as recognising employees that stand for those values.
Driving innovation through virtual Hackathons help employees stay competitive and creative where productivity through gamification makes it interesting for employees to stay engaged.
Driving diversity with women centric initiatives is an imperative in the industry, especially the ones that involve external inspirational leaders and organising 'Power Table' for the women employees to connect with and learn from senior women leaders in the organisation.  Another important initiative could be "Mommy Returns" which assigns a buddy to all returning mothers to make their integration into the workplace smoother.
And finally, as part of 'Reimagine', it's important to keep checking the pulse of the employees through NPS and productivity assessment tools in which organisations need to invest significant time and energy.
 In this ever evolving New Normal we need to stay confident that we will continue to Reimagine to stay ahead of the game always.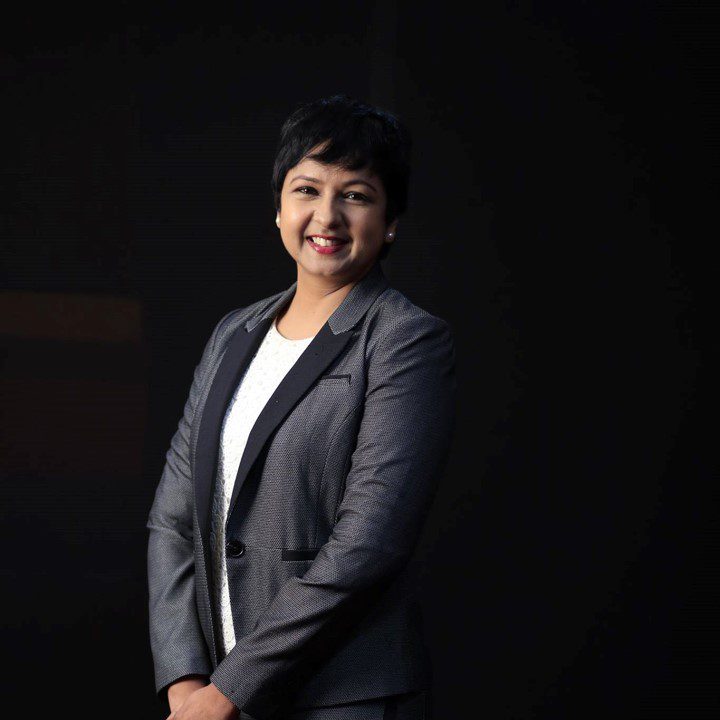 By Rekha Narendra , Vice President HR, RealPage India Pvt Limited
The post Reimagine : Employee engagement in the evolving normal appeared first on NASSCOM Community |The Official Community of Indian IT Industry.