Global breweries, that go through constant mergers and acquisitions, encounter several challenges in providing a centralized view of production to management. This can be a hindrance for an industry that witnesses sharp changes in demand based on competition, marketing campaigns, sports events, weather changes, shifts in consumer trends, and local laws. Breweries must be able to not only meet changes in demand but be able to reduce waste, identify the most profitable packaging lines, maintain consistent quality and improve efficiency.The MES, even as it is being rolled out across all breweries, is replacing home-grown systems, manual spreadsheets, and customized solutions used by various plants. Now, senior management, that operates from offices in Europe, can take more precise decisions, driving business gains.
As shop floor data across breweries get aggregated on a single platform, a unified and centralized view is becoming accessible to management. This has come as a relief. Earlier, before the COTS implementation, they would meet plant managers to get a picture of operations and seek in-depth data to make planning decisions, try to improve processes, and maintain quality. This was a hit-and-miss process because of gaps in the data or would take too long as the data was in different formats. The COTS implementation has now taken the pain out of planning and managers can compare performance between plants and share best practices for continuous improvement. Not only is management much simpler and effective, but it is quick and on the path to production excellence.
Any manufacturing enterprise with multiple plants already has some form of an MES – but they are quickly waking up to the fact isolated systems can be a hindrance. A global template is a necessity to improve operations and reduce costs.
However, decisions around MES implementations have a long-term impact and need to be taken with care. No enterprise can hope to change its MES systems every 5 years. This is why the particular focus should be brought to examining the scalability of the product (can be extended to the next plant?) and the ease with which it can be implemented and upgraded. With our client, the MES upgrades can be managed centrally, allowing businesses to make quick changes without adding to costs or the overheads of maintaining an IT team at each location.
Typically, MES sits between the shop floor and ERP. It acquires production requirements from the ERP (what to produce, how much to produce, where to produce it and maps it against inventory before launching production) and passes the information along to plant floors, even controlling processes. This means planners need not schedule production. The MES does this automatically in real-time, reducing errors, improving margins, minimizing material loss, and increasing efficiency by optimally using plant assets. For moderns manufacturing enterprises, MES is not a question of "if" but "when".
—
About the authors: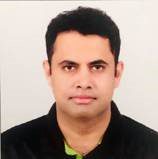 Shantanu Choudhary is a Global Practice Head for the Manufacturing Service Line of ITC Infotech. In his role, he works with customers in implementing digital solutions on the factory shop floor with a specialization in MES – MOM, IoT, and Factory Automation platforms. He has 14+ years of experience with having worked in the manufacturing sector for over 5 years in the core manufacturing operation and supply chain roles. He has successfully delivered and led projects for various domains in Packaging, Automotive, Industrial Equipment, Defense Equipment (MLRS – Multiple Launch Rocket Systems) & Artillery Shells, CPG, and High-Tech. He has been instrumental in setting up and creating an MES & IOT practice from scratch at ITC Infotech.