New technology has brought with it many changes. It has transformed how we interact, connect, and perform our activities. And one of these activities which has seen immense influence from technology adoption is the way organizations recruit people. More organizations favour online recruitment today, and in this article, we will look at the following questions:
What is online recruiting?
How it applies in the various recruiting stages?
How it differs from traditional recruitment?
What is Online Recruitment?
Online recruitment is using web-based technology to source, process, and retain candidates for a job vacancy. The recruiting process is all done online, from posting jobs to attracting candidates to conducting the final stage of the recruitment test. There are various steps between attracting and employing a candidate, and we will discuss them in the next subtopic.
Features of recruiting stages for both traditional and online modes
The recruiting stages are all the stages involved in the recruitment process. In both traditional and online recruitment methods, the methods have remained unchanged and, we are going to be looking at the various elements comparing the online and conventional features.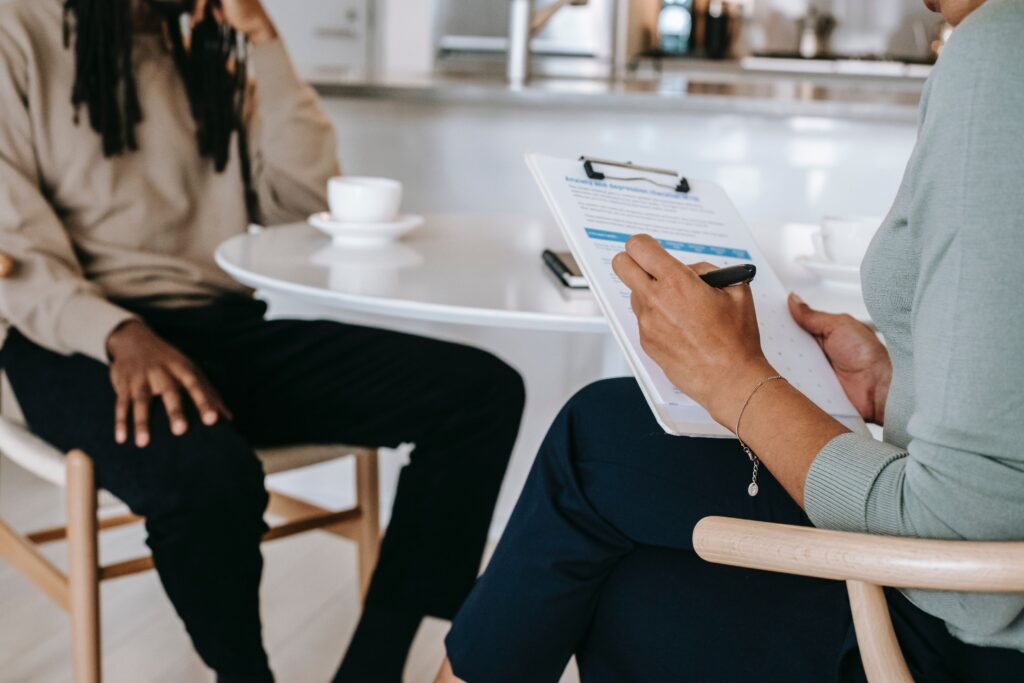 Attracting and Sourcing
The sourcing stage is when the company places an ad for a job vacancy. Today, some websites provide advert space to put job vacancies. Websites like Career builder, AngelList, and Glassdoor have job boards that companies can use to advertise. They either pay or advertise for free.
Other ways companies source jobs online include social media, the company website, and the company's internal database. These methods differ completely from approaches used a decade or two ago, when using the newspapers, radio and, local television were the norms.
Although word-of-mouth or referral hasn't gone out of date as it's still a widely used approach to source candidates even today.
Processing and Screening
In the past, the processing and screening process would require a candidate to travel to a location and sit for a handwritten test. It may also involve questions that were academic in approach. Today, processing and screening processes can take place from the comfort of the applicants' homes.
Tests administered have also transformed. They no longer examine only the job skills or knowledge but their personality; to test if they are a good fit, their cognitive ability; to assess their thinking pattern, and their emotional intelligence to assess if they can fit in the role.
The broad range of testing also shows the shift in recruitment staff's mentality from only employing based on skillset alone to ensuring the person is a right fit for the organization.
Selection and Interview
After the screening process comes the interview. In the past, the candidate had to be physically present to attend the interview. They had to drive down, wait for their turn, and try to impress their interviewer. Phone interviews were also popular in the past, commonly done before a face-to-face interview occured.
Today, while there are still some positions that require in-person interviews, like high-stake (Manager and executive roles) or niche jobs, online job interviews are picking up steam fast. Popular video chatting apps like Zoom and Skype have become popular and are widely used by the recruiters now-a-days.
The pandemic has also contributed to the rise of these video communication apps.
On-Boarding
The onboarding process has relatively stayed the same over the years. The candidate is physically present to meet the new team members. Orientation takes place, and the company expects the new employee to settle into his role. This practice may also change.
Online onboarding is fast becoming a trend, and the pandemic only seems to have quickened this.
These elements of the recruitment process show us how far recruiting has changed from a decade or two ago. These signs point to the fact that online recruiting will dominate in years to come.
Online Recruiting Versus Traditional Recruiting
Online recruitment has several advantages over the traditional modes of recruitment, but also some drawbacks, which we will discuss in this section.
Wider Reach
Online sourcing exposes you to a larger pool of people. The company can draw from far and wide and not be limited to barriers like the locality of the area. This is especially advantageous for the remote workers. While this is positive, there is a drawback to this point.
That is, more applicants don't mean more qualified applicants. A study found that most candidates that apply on the job board do not qualify for those roles. It may also take a while to go through various unqualified resumes, although we can argue that apps exist to make this function easier.
Timesaving
Online recruiting is fast. ATS (applicant tracking system) and CRM (candidate relationship management) applications help to save time. By automating most of the recruiting process, organizations will save time.
A downside to this approach is the possibility of missing out on great candidates. An example is if an interviewer gives a different verdict for a candidate they meet in person or a candidate does not use a particular word in his resume, and the automated system flags them as unqualified. This downside is something traditionalists bring up. It may be fast, but an application will have errors.
The counterargument is always online recruitment applications are evolving and will eventually get better.
Improved Communication and Engagement
Online recruitment helps to better communication between the candidates and recruitment staff. It also improves communication among employees in the organization. Online recruitment allows for the recruitment staff to engage with many people at once. Something the traditional method is slow to address.
The drawback may come down to candidate experience. While HR personnel and recruitment agencies can communicate with many candidates at once, it may lead to a poor candidate experience.
They may feel they are one of many because of the perceived distance, unlike the traditional recruitment which presents a one-on-one feel.
Flexibility
Online recruitment has offered the opportunity to be flexible. Recruiters can be out of the office and attend to the recruitment process. They are not limited to getting work done Monday-Friday alone or when they are at their desk.
A drawback to this is flexibility may not always mean productivity. Traditionalists may argue that working in a non-work environment may not produce the desired result.
The advantages of online recruitment outweigh, to an extent, the gains of traditional recruiting. While companies tilt more and more toward online recruitment, traditional recruiting can still be helpful in some situations.
Wrapping up
In conclusion, both traditional and online recruitment have their merits and demerits. The world is moving on towards online recruitment. There are some aspects of conventional recruitment that have yet to be replaced by online recruitment. Some companies still prefer to implement some traditional style of recruitment.
With executive positions, a conventional model is still preferable because of the high stake involved. The world is tilting towards online employment, and figures show it will continue to increase. The replacement of the traditional method is a question of time and not if anymore.
About Author:

 
SignalHire can help you get ahead in the online recruitment game. It's a contact finding application that can source out candidates that are right for your company. It boasts a variety of tools you can use, like the keyword feature, used to narrow down your search and use the software with other CRM software. We're talking about a comprehensive tool that can help you in various ways—all you need to do is put in the time and understand it on a fundamental level.

You can also search and employ an HR manager on the platform to move your company towards modernizing your recruitment systems.
Read Next: Ransomware is dominating the cybersecurity landscape – McAfee Advanced Threat Report Oct 2021