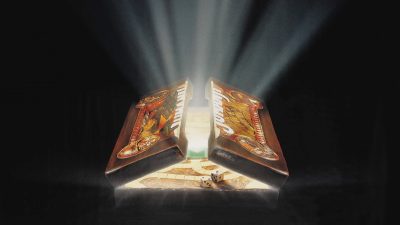 Remember the movie Jumanji where the kids get pulled into the vortex of the big board game – where they don't know what's in store at every turn. 2020 just feels like that to me, except that this is for real! Sometimes I feel we will be magically sent out of the game, and everything will be fine again. But for now, we are all in it. We need to not only survive but have an opportunity to turn this crisis into something better!!
I clearly recall our last day in the office before the lockdown – sitting in a meeting room with my team, taking stock of the situation. That moment, none of us knew what had hit us – but soon – we were all locked in our houses working remotely, connecting virtually!
As things were locked down indefinitely – the Events Industry was not just disrupted, but in a situation of totally getting wiped out! Our first thought was to make sure we stay connected – with all our stakeholders. That's when NASSCOM Virtual Events were conceptualized.
To all those who think events – physical or virtual mean the same thing – think again! A simple analogy – think of physical events as Theatre and virtual events like Cinema. As in cinema, virtual events there is the cinematography, production, editing, and sharper content to worry about. Above all, the stress of keeping the audience interested in your story.
Having successfully executed 4 large-format industry virtual events with thousands of attendees – I can now begin to see this difference. There is still a lot of learning and discovering to do as it's an ongoing process – but here is a list of critical success factors to look at when planning a virtual event:
Content is King!
While, for any good conferences physical or virtual, content is the most important ingredient, in the virtual format Content is indeed the King – nay, Emperor! While lower entry barriers brought to us an overdose of webinars, soon people wanted to only attend sessions that would either add to their knowledge or skills. So, generalist content is passé!
Remember to focus on defining objectives, audience segmentation, and the overall theme of the event. Define the main narrative along with the building blocks, then go after the best stories to bring these building blocks to life.  In a virtual format, the audience feels as though the speaker is talking to them one-on-one. While engrossing for shorter interactions, it is progressively harder to hold attention for longer formats.
Another important aspect is to avoid using jargon – discussions and talks need to be sharper, more real, and topical.
Handhold your Speakers
Your speakers not only have to be engaging, and have excellent speaking skills, but also be great storytellers who connect well through a virtual medium. Not everyone has the ability to connect and speak into a little camera on their computer.
Once you have the right mix of speakers, that's where your work actually starts.
Over-communication with speakers is the way to go. Make sure you hand hold them from the time you onboard them, till after the event. Have multiple touchpoints with them, take them through the overall objective you are trying to achieve with their session. Have multiple rehearsal sessions with them. In case you plan for a live session, it is absolutely critical to have a dry run on the platform you plan to use.
The Live vs Recorded Dilemma?
There is no straight answer to this dilemma. There are pros and cons for both, you must weigh both when planning. While live sessions have a sense of real-time engagement, and connection, recorded sessions are less stressful and smoother in executing. One thing I have observed particularly in a recorded session is that the conversations and discussions between speakers are much richer and engaging. Reason being – a much more relaxed frame of mind, lesser worry on the time at hand, and no stress on the possibility of a technical glitch. In my experience, a mix of both is ideal but will depend on a few other factors like the platform being used, whether the speakers are based in different time zones, size of the audience. My practical learning is – keep a higher ratio of recorded sessions.
Picking the platform
A large number of small companies have recently mushroomed for offering conference tech platform solutions. My observation – the ones which have recently pivoted are very new and don't really have a mature product yet. You will probably be their guinea pigs if you choose any such platform! And the more mature ones are too expensive, so how do you pick them? Choose a balanced approach – some questions while choosing a platform – audience size, the bandwidth requirement for the platform, kind of networking features, any breakout rooms available, audience engagement tools, etc. You will probably not find one single platform addressing all your requirements but have a 'must-have' and 'good to have' list ready.
Remember platform is a very critical part of your conference because that is the first impression for your audience.
Networking Networking Networking!
One of the top reasons why people attend conferences in the physical format was networking. Peer-to-peer connections, potential customer meetings, collaborations, and partnerships were all part of this. In the virtual format, all this becomes a little challenging but is still a critical part. Make sure you explore networking options like virtual roundtables with a closed group of people, video chatting with attendees, theme-based ask me anything sessions to name a few. There are also some platforms that use AI to find like-minded people from the audience and push them into a breakout room for networking. Possibilities are immense in this area!
Looking Ahead
This is also a good time to think about the future of virtual conferences, will they stick around when we start to return to some normalcy? The biggest challenge with Virtual Conferences – to recreate the often serendipitous human element of connecting with others – will remain. But advantages like easier access to high impact speakers from anywhere in the world, being cost-effective, sustainability-friendly, and the ability for a wider outreach – Virtual conferences are here to stay – Perhaps in a hybrid model – but they are definitely not going away – so ignore this new emerging medium to your peril! Who knows, we may soon be seeing the use of hologram technology to help simulate a live audience experience and address the human element too. but that's something to discuss another day!
About the Author
Priya Chawla, Deputy Director & Head- Content and Marketing
NASSCOM Events
The post Lights, Camera, Action: Rise of the Virtual Event! appeared first on NASSCOM Community |The Official Community of Indian IT Industry.