"Worldwide spending on public cloud services and infrastructure is forecasted to reach $266 billion in 2021" – IDC Worldwide Semiannual Public Cloud Services Spending Guide.
IT leaders across major organizations deal with the mounting pressure of doing more with less – react more quickly to the business needs, and look for agile and scalable technologies for accommodating their growing business. Here, cloud proves to be the right technology for them in terms of cost efficiency, scalability, agility and security. It has therefore, become the main ingredient of an effective IT strategy.
However, most of the organizations face the issue of managing cloud due to lack of various requisite skills. Here, managed service providers come as a great help as they have the ability to deliver cost-effective, secure and highly reliable hosting and cloud solutions with complete support and management. Thus, the growth of cloud has also triggered the growth of managed services industry.
One such leading name in the managed services industry, Hostway Corporation, expanded its datacenter capacity by opening a new datacenter in Austin and new offices as well. Hostway has been in the industry for 19 years and provides HIPAA and PCI complaint cloud hosting solutions and managed hosting services to over 500,000 customers across the globe. We interviewed Hostway's CEO Emil Sayegh to know about the rising opportunity for MSPs and the future plans of the company.
Check-out the interview below, where Emil discusses about the company's newly opened datacenter in Austin, benefits of their HIPAA compliant cloud hosting solutions and his 20/20 vision of the cloud:
Let's begin with your recently announced data center. Why did Hostway choose Austin as the site for new data center?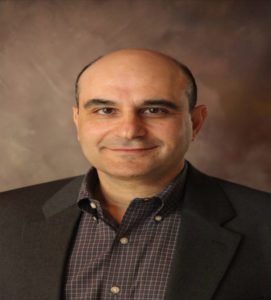 We did an extensive regional study and Austin serves the central corridor of the US very well. It is not prone to natural disasters. Connectivity and latency have vastly improved for Austin; the latency is now practically indistinguishable from the DFW metro. We have two other data centers in Austin and this third data center enables us to leverage much of the infrastructure and team we have built there. Furthermore, Austin is a hub for emerging high-tech companies that want to leverage our proximity to them.
2. What are some key features of your new data center Austin III?
State of the Art Purpose built Data Center.
24x7x365 on-site security officers
Two-factor authentication throughout, including biometrics
Diverse electrical and fiber power sources secured in underground vaults, with only underground access
Five barriers to physical entry to all devices
Multi-port interconnect architecture for 100 Gb/s routing
Redundant 10 Gb switch ports for every device
Dedicated channel for out-of-band management on network devices
Seven tier 1 network carriers for seamless connectivity across sites and to other hypercloud vendors
Dual power feeds throughout using redundant substations
N+1 backup power generators
2N chillers with N+1 computer room air handler
Redundant A/B power to each rack 
3. Hostway is continuously expanding its footprints worldwide with new offices in Chicago and San Antonio. What are your goals behind the expansion?
Great question. The purpose of behind our DC growth is to serve our expanding existing customers and new customers we are always adding. We are growing to deliver the best, most cutting-edge hosting environments for our thousands of enterprise and business customers across the globe. We continue to provide exceptional service along with innovative solutions that help software companies move their workloads to the cloud while meeting the stringent security and compliance requirements.
The office expansion is really a long-term commitment to both employees and customers in those markets. We are also fully committed to being active, positive members of the communities we operate in, and we feel the office expansion is part of that commitment to provide stable opportunities for our team.
4. What are the key measures that data centers need to have in place to mitigate the adverse impacts of natural disasters?
• Location
• Redundancy in bandwidth and power providers
• N+2 Redundancy
5. Please tell us about Hostway's HIPAA Compliant Cloud Hosting solutions. How does it benefit Healthcare industry?
Software companies, healthcare providers, and other covered entities can realize significant efficiency and operational improvements by leveraging the cloud in general versus running infrastructure themselves. These software companies and healthcare providers need to focus on their organizations' missions – not on running infrastructure. The challenge is properly architecting a HIPAA-compliant solution that protects confidential data such as Electronic Health Records (EHR) or Electronic Medical Records (EMR). This is where Hostway's array of compliant hosting solutions come in.
Hostway is a HIPAA-compliant cloud hosting provider – offering a range of BAA-backed and third party-reviewed HIPAA solutions. Our cloud hosting solutions include comprehensive HIPAA-compliant platforms that offer a more complete healthcare feature set than competitive offerings with an industry leading 15-minute Security Incident Response Plan.
6. You wrote about 20/20 vision in a blog post last month. What is your 20/20 vision for the cloud?
As IoT and AI solutions are growing rapidly and security challenges grow exponentially, without a doubt, the cloud world is about to change for the better. Again.
I can say confidently that the future is "multi-cloud". That will be the reality. Public clouds dominate IT conversations today but the next phase of cloud evolutions are "multi" hybrid cloud environments. The winners in the cloud services industry will be those organizations that understand how to leverage these technologies as complete service solutions for specific customer verticals.
Both business and IT departments throughout the enterprise will need to increase their engagement with multi-cloud deployments today while planning a multi cloud technology strategy that will constitute a significant part of their IT budgets in the very near future.
Thanks Emil for chatting with us about Hostway.
Of course, anytime! 
What's next for your company? Any plans to add services or take things to a new level?
Always! We are adding more hyper cloud managed services leveraging our security and support platforms. We are also adding more specialized security services for IoT software applications as we think IoT has the potential to make us all less secure and more vulnerable if we are not all very careful. We are also adding transformation services to help companies take their mission critical software apps from on-premises to the cloud.