Intel has rolled out a new system-on-chip (SoC) processor called Intel Xeon D-2100 processor to fulfil the requirements of edge applications and network or data center applications that are restricted by power and space.
The workloads from sophisticated devices like industrial IoT sensors and self-driving cars, demand more compute, analytics and data protection closer to commercial and consumer endpoint devices. These endpoint devices generate and act on the data at the edge.
The Intel Xeon D-2100 processor addresses the needs of cloud service providers (CSPs) and network operators to provide high performance and capacity, with lower power consumption by leveraging the innovative Intel Xeon Scalable platform.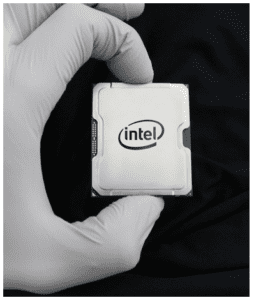 "To seize 5G and new cloud and network opportunities, service providers need to optimize their data center and edge infrastructures to meet the growing demands of bandwidth-hungry end users and their smart and connected devices," said Sandra Rivera, senior VP and general manager of the Network Platforms Group at Intel. "The Intel Xeon D-2100 processor allows service providers and enterprises to deliver the maximum amount of compute intelligence at the edge or web tier while expending the least power."
Using the new SoC processor, the network operators and CSPs can process more data closer to endpoint devices, growing the performance and capacity of applications, while reducing the latency and power consumption.
"For example, the new processors will help communications service providers (CoSPs) to offer multi-access edge computing (MEC), which allows software applications to tap into local content and real-time information about local-access network conditions, reducing mobile core network of network congestion," explained Intel.
Intel has integrated several capabilities into its Intel Xeon D-2100 processors. Some of which are ─ hardware-enhanced security, quad-port 10 gigabit Ethernet, 16 Serial ATA ports, Intel AVX-512, and enhanced Intel QuickAssist Technology with up to 100 Gbps of cryptography.
As compared to previous-generation Intel Xeon D-1500 processors, the new processors offer up to 2.9x network performance, 2.8x storage performance, and 1.6x general compute performance.
Also read: Nvidia prohibits datacenter deployment of GeForce GPUs
The Xeon D-2100 processors will well-suit a broad range of applications, including 5G technology, augmented reality and virtual reality, enterprise networking services, web-tier and content delivery networks, etc.
Intel Xeon D-2100 processors are now generally available, and Intel is working with its partners to deliver solutions to joint end-customers.