Lean Six Sigma in the Post-Pandemic Era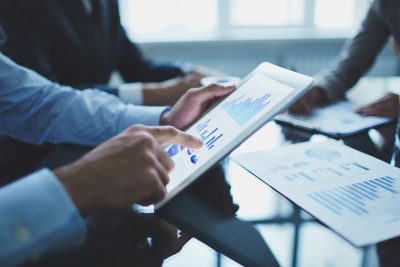 The pandemic has changed the way the world functions. It has confined people to their homes, restricting the movement of everything around the world, all to contain and stop the spread of the virus.
It has also brought numerous industries to a screeching halt, with the wheels of the economy falling apart.
All this, while there is still a considerable amount of uncertainty about what and when the new normal would come and look like.
It is during these unprecedented times that organizations and companies must be able to predict, anticipate, and develop strategies that demonstrate agility and resilience.
While the pandemic is far from over, the world is slowly getting used to and defining a 'new normal'. A phase where companies are starting to come back to their normalcy. From manufacturing to tourism and hospitality, reduced workforce and limited offerings are slowly getting back onto their feet, after months of losses. Moreover, social distancing, spaces for movement, and additional layers of safety processes are bound to be incorporated into an organization's day to day processes. This step requires a considerable amount of effort and time for organizations to chart out a comprehensive plan of action.
Whilst this seems plausible, there is a dire need for operational excellence to come and take charge to adapt to the pandemic and in finding innovative ways to become more efficient. While numerous industries have taken a back seat where they cannot afford to reach their earlier steady state of operations, forcing them to take work and investment cuts, the ones that can move past and forward towards normalcy must do it with efficiency and social responsibility. To help facilitate there is a need for experienced professionals who are adept with the Lean Six Sigma methodologies and philosophies. In the post-pandemic age, organizations are looking to attain operational excellence by finding ways to recover and become more efficient, and no one can do it better than a professional who has pursued the Lean Six Sigma courses.
But why would organizations look towards Lean Six Sigma professionals in the post-pandemic era?
Processes form the backbone of any industry. From manufacturing to the most artistic of ventures, processes define the structure and bring method to the madness. This is exactly why organizations aim at embedding the right methodologies to continually improve their output and efficiency. The Lean Six Sigma methodologies puts people, products, and processes at the nexus of its ideology and enhances it for the better. Moreover, during these uncertain times, Lean Six Sigma trained individuals can help build a robust framework for organizations to come out stronger. Here are 5 ways Lean Six Sigma trained professionals can bring a positive impact to any organization:
Time management
Using Lean Six Sigma methodologies can help employees manage their time better, resulting in a more productive and efficient end-product. Lean Six Sigma going to the absolute core of an issue, which eliminates the possibility of the problem arising once again and introduces a time-sensitive, but efficient set of processes.
Employee motivation
While every business and employee individually aims at achieving success, there is always a void in both of them working in synergy towards a common goal. This can be attained by motivating the employees in the right way. Lean Six Sigma allows for responsibility to be shared, giving employees control over the processes that they are responsible for. This creates an atmosphere of personal development and ownership.
Planning strategically
Every organization must have a strategic vision and a plan to attain it. Lean Six Sigma methodologies put the plan to action by strategizing all the possible ways it can be attained. This plan also focuses on areas for improvement and pushes the organization to achieve that common goal.
Supply chain management
One of the most onerous processes in an organization is supply chain management. But for organizations to get back on their feet, they need to look at the most onerous process and fix it with a bottom-up approach, and what better than Lean Six Sigma methodologies facilitating it? Lean Six Sigma methodologies reduce the risk of the process, increase efficiency, and reduce any defects.
Improving customer loyalty
Now is the time to retain customers. Retaining a customer during these adverse times establishes the level of success a business can attain. Lean Six Sigma's first and foremost goal is to improve and attain high levels of customer satisfaction. By improving customer satisfaction, businesses can improve customer loyalty and retention.
Conclusion
Lean Six Sigma helps processes attain value by eliminating any defects and variability across processes. The pandemic has laid bare all the redundant and wasteful processes in an organization and Lean Six Sigma methodologies can come in place to identify and eliminate these waste and unnecessary processes to achieve greater strategic and operational resilience. Resilience can help organizations remain successful through any adversity. Would you like to know more about Lean Six Sigma Methodologies? Check out more information on Lean Six Sigma Training and Certification in India.
The post Improving Organizational Resilience Post Pandemic with Lean Six Sigma appeared first on NASSCOM Community |The Official Community of Indian IT Industry.