IBM is marking one of the most significant tech acquisition, buying open source cloud software provider Red Hat for approximately $34 billion.
With Red Hat acquisition, IBM aims to provide an open source approach to cloud, that features unparalleled security and portability across multiple clouds.
Enterprises are continuously adopting a multi-cloud approach, but study reveals that 80% of enterprise workloads have yet to shift to cloud. This is because of the proprietary nature of cloud market.
In such a scenario, the data and applications can't get portable across multiple clouds. It also prevents portability of data security in multi-cloud environment and consistent cloud management.
"Most companies today are only 20 percent along their cloud journey, renting compute power to cut costs. The next 80 percent is about unlocking real business value and driving growth," said Ginni Rometty, IBM Chairman, President and Chief Executive Officer. "
"This is the next chapter of the cloud. It requires shifting business applications to hybrid cloud, extracting more data and optimizing every part of the business, from supply chains to sales."
IBM and Red Hat are leading hybrid cloud providers. With acquisition, the companies will be strongly positioned to address this issue and accelerate multi-cloud adoption.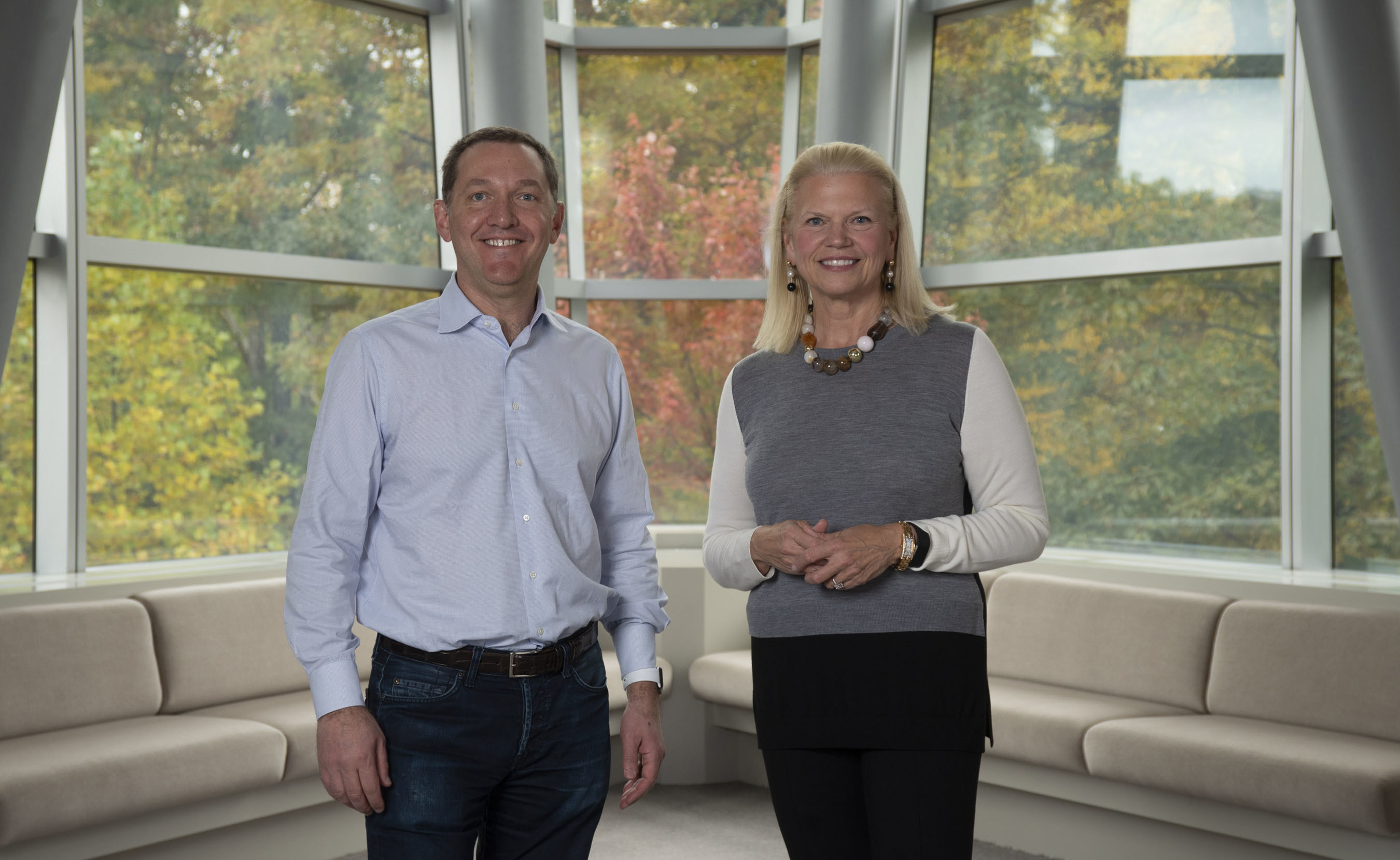 Both the companies will work together on their shared leadership in key technologies, like Linux, containers, Kubernetes, multi-cloud management, and cloud management and automation. This will enable them to help enterprises accelerate development of cloud-native enterprise apps, drive greater portability and security of data and applications across multiple public and private clouds.
"The acquisition of Red Hat is a game-changer. It changes everything about the cloud market. IBM will become the world's #1 hybrid cloud provider, offering companies the only open cloud solution that will unlock the full value of the cloud for their businesses," added Ginni Rometty.
IBM and Red Hat have been partners for around a couple of decades now. Red Hat will be able to continue building partnerships with other cloud providers including Amazon Web Services, Microsoft Azure, Google Cloud and more.
"Open source is the default choice for modern IT solutions, and I'm incredibly proud of the role Red Hat has played in making that a reality in the enterprise," said Jim Whitehurst, President and CEO, Red Hat.
"Joining forces with IBM will provide us with a greater level of scale, resources and capabilities to accelerate the impact of open source as the basis for digital transformation and bring Red Hat to an even wider audience –  all while preserving our unique culture and unwavering commitment to open source innovation."
Talking about the financial details of the deal, IBM is buying all the issued and outstanding and common shares of Red Hat for $190 per share in cash. Following the completion of acquisition, Red Hat will operate as a distinct unit within IBM's Hybrid Cloud team. Jim Whitehurst and Red Hat's current management team will continue to lead Red Hat.
Also read: IBM brings together Cloud Foundry and Kubernetes with new cloud service
"IBM's commitment to keeping the things that have made Red Hat successful – always thinking about the customer and the open source community first – make this a tremendous opportunity for not only Red Hat but also open source more broadly," said Paul Cormier, President, Products and Technologies, Red Hat.
"Since the day we decided to bring open source to the enterprise, our mission has remained unchanged. And now, one of the biggest enterprise technology companies on the planet has agreed to partner with us to scale and accelerate our efforts, bringing open source innovation to an even greater swath of the enterprise."