In the realm of emerging technologies, Blockchain has emerged as one of the most sought technologies. In the present time, be it a small scale business or large scale enterprise, all are embracing Blockchain and integrating it into their legacy system.
Associated with only cryptocurrencies like Bitcoin for a long time, this technology now has entered the world of mobile app development, which has improved transaction speed and security.
Multiple mobile app development companies across the world have started incorporating Blockchain in the development method.
Before we explore more on how Blockchain benefits mobile app development services, let us get a sneak peek of the market stats on Blockchain technology.
Blockchain Technology and The Market
In the technology-driven world, Blockchain is one of the most effective technologies that cause significant changes in the growth of multiple industries.
It has become easy for mobile app developers to make utmost secured and custom mobile apps. It also offers platform-specific development changes for both the platforms, Android and iOS.
According to a report by the Read Write platform, the market of Blockchain technology is expected to reach $20 billion by 2024. Companies across the world are investing a huge amount in this technology. The global spending on the Blockchain has been increased to $2.7 billion in 2019 from $2.1 billion in 2018.
There are many reputed organizations that are using Blockchain technology and many of them have claimed that they have saved $8 billion to $12 billion every year.
Some major stats you should know about Blockchain for Mobile app development – 
The size of the Blockchain technology market worldwide is projected to reach $39.7billion in 2025.

Around 90% of Banks in America & Europe are investing substantially in Blockchain.

Many banks claim to save $8 to $12 billion every year with the help of Blockchain technology.

The recorded number of Blockchain wallet users across the globe is more than 7 billion.
All the above-stated numbers and stats clearly point towards the flourishing future of Blockchain technology. The growing demand for technology in different industries shows that it can highly impact mobile app development as well. How? That we will discuss in the blog post below.
Let us begin!
How Blockchain technology has impacted the mobile app development industry?
Blockchain technology was mostly used for financial activities like transactions of cryptocurrency. Its strong security has made it highly popular among users.
Gradually, different industries have started understanding its importance, and the technology has penetrated in mobile app development.
The technology is compact with multiple features such as secured data sharing, safe transactions, and many others. Blockchain technology ensures utmost safety to all other industries like healthcare, logistics, real estate, etc. Let's move ahead and understand how Blockchain app development can help the mobile app development industry.
Benefits of Blockchain for Mobile Apps
​
Reliable Solution
The integration of Blockchain technology in mobile app development ensures the reliability of the applications. It eradicates the chances for apps to collapse. 
The nodes of Blockchain are distributed across the entire world, and still, they are in sync with one another. It means that the same copy of the information is replicated in multiple devices present at different locations.
As this technology is de-centralised there is less chance for Blockchain to crash or collapse. Blockchain makes mobile app development highly reliable.
​Highly Secured
One of the most important reasons for choosing blockchain for mobile app development is its robust security. The technology works on highly advanced cryptography techniques that will make blockchain app development utmost secure.
As blockchain is a chain of interconnected blocks with each block containing data and timestamps of the next block, it makes mobile apps more secure.
The alteration or blocking of data is next to impossible with blockchain app development. You need not have to worry more about the safety and encryption with blockchain technology besides. 
​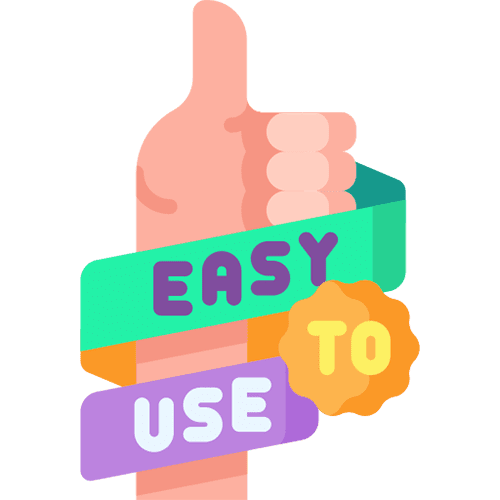 Easy to Use
Another thing that makes blockchain mobile app development more exciting is its easy use feature. Initially, it might look daunting to you but actually is quite a simplistic technology that is easy to use.
It streamlines the process of mobile app development. You easily design, convert and use mobile apps using Blockchain technology.
It is cost-effective to work on this technology. The basic requirement of working on this technology is to have a basic knowledge of Blockchain. You can opt for an online course and learn how to develop blockchain mobile apps.
​More Transparency
Blockchain technology records every transaction on a public ledger. It makes it easy for users to track the transactions at one's discretion. The easy accessibility of the transaction makes this technology transparent and eradicates the possibility of false information or fraud transactions.
Blockchain makes a complete system secure against any kind of temper and fraudulent activities. As this is a scalable technology, the mobile apps built using this one will also become highly scalable.
​
Security Factor for Mobile Apps
In the present world, most of the apps that have their business online deal in a monetary transaction at the time of checkout. Be it eCommerce, logistics, travel, banking or finance industry, every industry uses mobile apps.
Henceforth, having secured technology like blockchain becomes evident. 
Mobile app development using this technology includes high-end data encryption which is not easy to decrypt. The technology used interlocked blocks that enhance the security level of a mobile app. It avoids intruders and hackers.
Conclusion
Mobile app development services is a flourishing sector. With the introduction of Blockchain technology, its importance has reached the next level. From retail to supply chain to real estate and other industries, Blockchain with mobile app development brings secure apps. Before you hire a mobile app development company, make sure you have all the possible knowledge about this technology so that you can leverage it excellently.
​