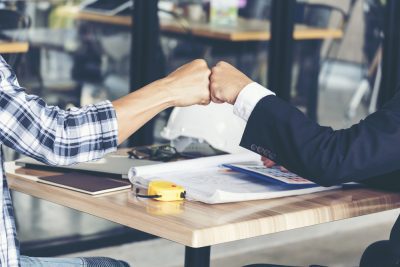 Date: December 2019 Place: Mumbai
I was just finishing dinner with a business partner and we started discussing how we managed expanding workforces. As a startup we had a variety of working options for our talents (we pretty much still work the same way) – there were people working on contract, there were weekend interns, part-time workers and also a lot of our full-time workforce worked from home. My business partner, a middle-manager managing some 100+ people at a large IT organization asked me with a baffled expression, "Work from home? Remote workers? How do you even supervise them and make sure they are doing their job?"
Cut to 2020, and most of the workers at this IT organization are working from home. COVID necessitated what was unthinkable for traditional companies even a year or so back – the concept of remote work, work from home, supervision-less deliveries and a host of other paradigm shifts in the ways we work. Here are 6 work trends that COVID brought in and which may well outlive the pandemic:
Remote working makes economic sense – Google has announced a work from home policy till September 2021. India's mammoth IT industry defined by huge work places with rows of cubicles pivoted to have desktops shipped to its workforce. A startup I mentor told me that they are saving about a lac on the office space by having staff work from home. While companies struggled at first as physical office spaces were shut down, they very soon realized that work from home is not just a more economic option, it is more efficient too. With commute time saved, productivity that initially took a dip at the onset of the pandemic has actually shot up since then. And the sheer economic sense and practicality of it may lead to companies adopting work from home as a permanent solution. After all a US study found out that one study found that if a company allowed an employee to work from home just half of the time, it would save on average $11,000 per employee. (Source: lifesize.com)
The diversity accelerator – With work from home becoming an officially adopted option, it opens up the workplace for parts of the talent pool for whom the 9-5 routine at an office has not been the most viable option. This includes working mothers, people with disabilities or even older people who may be suitable for work but find the daily commute difficult. The 9-5 routine designed for traditional, men-only workforce has not necessarily worked best as workforce gets more diverse. Remote working actually levels the playing field and lets the talent pool be enriched by more diversity.
The disappearing middle layer – 2020 is almost over, the world and its corporates has almost survived the pandemic. And we have managed to do it often without the supervising middle managers whose task was to time people and keep an eye on the floor. In a remote working world, middle managers have to evolve beyond being mere supervisors to stay relevant. If you are a middle manager reading this ask yourself if you are making an impact on the company bottom-line and strategic vision – the answer will determine your indispensability to the organization.
Work-place automation – Unfortunately the pandemic year was not a great year for many workwise as several people lost their jobs. And while this sounds harsh, but it may just happen that companies learn to operate with the now leaner work forces, cutting costs and building more non-linear revenue streams. COVID-19 accelerated the adoption of automation and AI in work places as substitutes for human labour. Some of the functions that may be impacted more than others are customer support, floor operators, verification and validation, routine operational layers across HR, finance, marketing. Anything that can be automated was anyway going to be automated in the long run. The onset of COVID has only accelerated the transition.
Agility as the super-power – In a hyper-automated world, what do you do to stay relevant? Because your competition is not just other competent people, it is hyper-efficient robots who can do many downstream tasks more efficiently than humans can. EQ and not just IQ will be the defining factor for the human workforce in the new world. Agility, ability to take rational decisions, dealing with ambiguity are the skills that will keep you relevant in the next decade.
The cloud economy – While humans will pretty much make most of the work force even as robots take over some functions, full time hiring will definitely decline. As companies understand that work does not necessarily have to be done by people sitting at offices, they can have more contractual workers working from anywhere. It reduces operating risks for companies. For professionals, it gives opportunities to juggle multiple opportunities and have more freedom. If applications moved to the cloud in the last decade it is now the turn of your work force to move to the cloud.
Borderless talent – While this vision may sound utopian, COVID may usher in an era of true talent globalization. Remote working means you do not care anymore if your employee is sitting in the same town or a village on the other end of the world. While there are political, taxation and legal constraints, more and more companies may maneuver by sub-contracting smaller pieces of work to a global workforce. While last decade we had fintech companies working on problems of cross-border remittances, this decade will see the emergence of companies working on remote on-boarding, cross-border payrolls and other aspects of a global workforce.
Borderless talent and cloud economy with a rich infusion of diversity will mean that both companies and professionals have far more options to work with. the future of work in a post pandemic world does look promising. Just do not take your job or your employee for granted in this new normal and you will mostly be okay.
The post Disappearing Managers To Borderless Talent – 6 Future Of Work Trends In A Post COVID World appeared first on NASSCOM Community |The Official Community of Indian IT Industry.