Dell EMC announced new PowerEdge servers, powered by AMD EPYC 700 series processors, for software-defined environments, and high-performance computing.
The new PowerEdge servers─ PowerEdge R6415, PowerEdge R7415, and PowerEdge R7425, are highly scalable and flexible to support today's modern data centers. The R6415 and R7415 platforms are single-socket servers, while R7425 is a dual-socket server.
"As the bedrock of the modern data center, customers expect us to push server innovation further and faster," said Ashley Gorakhpurwalla, president, Server and Infrastructure Systems at Dell EMC. "As customers deploy more IoT solutions, they need highly capable and flexible compute at the edge to turn data into real-time insights; these new servers that are engineered to deliver that while lowering TCO."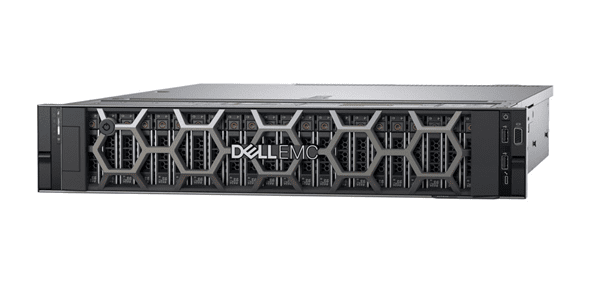 The single-socket capabilities of AMD EPYC will help the new PowerEdge platforms to provide up to 20% total cost of ownership in a single-socket. AMD EPYC processors empower Dell EMC servers to handle usual high-performance workloads, including hybrid-cloud applications, virtualized storage area networks (vSAN), big data analytics, and dense virtualization.
The design features include EPYC processors, ranging from 32 to 64 cores, up to 4TB memory capacity, 8 memory channels, and 128 PCI-e (Peripheral Component Interconnect Express) lanes. The PowerEdge servers also include NVM-e (Non-volatile Memory Express) drives, which are optimized for database and analytics workloads.
"We are pleased to partner again with Dell EMC and integrate our AMD EPYC processors into the latest generation of PowerEdge servers to deliver enhanced scalability and outstanding total cost of ownership," said Forrest Norrod, senior VP and general manager of the Datacenter and Embedded Solutions Business Group, AMD. "Dell EMC servers are purpose built for emerging workloads like software-defined storage and heterogeneous compute and fully utilize the power of AMD EPYC. Dell EMC always keeps the server ecosystem and customer requirements top of mind, this partnership is just the beginning as we work together to create solutions that unlock the next chapter of data center growth and capability."
EPYC processors enable support for high bandwidth and dense GPU and FPGA in these PowerEdge servers, for HPC applications.
The PowerEdge R6415, PowerEdge R7415, and PowerEdge R7425, are new additions to 14th generation of the Dell EMC PowerEdge server portfolio. All the existing servers in PowerEdge server portfolio offer intelligent automation with iDRAC9 and Quick Sync 2 management support. The new servers too will offer these services.
The Meltdown and Spectre vulnerabilities which affected all computing and mobile devices with Intel processors, made vendors look for other options to Intel processors. AMD's exposure to vulnerabilities were minimal and not as pronounced as Intel, but whether this will give it some benefits in the long run or not, remains to be seen.
Also read: Dell contemplating 'reverse merger' with VMware to go public  
Dell EMC's new PowerEdge servers are now globally available.