cPanel, the hosting management platform, has announced a change in prices. The new prices will come into effect from January 1st 2024.  This price increase by cPanel will be its 5th hike in a period of 5 years and the prices have increased by almost 9- 10%. It is expected that the prices will continue for the entire year of 2024. The company informed its partners about the price rise via email. The below image shows the new license prices for partners.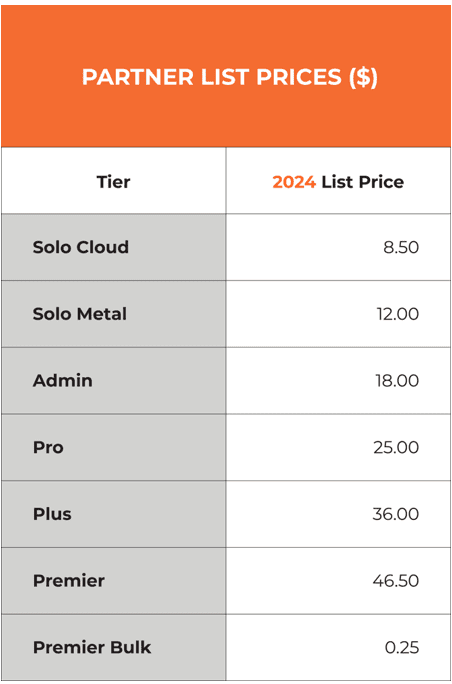 In its mail to partners, cPanel said, "We are contacting you today to notify you of a pricing adjustment that will affect your existing account, subscriptions, or services. We realize that any price change directly influences your business, so we aim to provide transparency as soon as possible. There is no action you need to take at this time. The pricing adjustment will be applied automatically from January 1st, 2024."
In 2023, cPanel had introduced features that included Team Manager, a feature that allowed the user to distribute the management roles safely and securely to other team members, without having to share their own login credentials. It also introduced a product that allowed users to scale out on websites enabling them to handle a sudden surge in demand with failover benefits.
In 2024, cPanel plans to further incorporate features the will enhance their services offerings. It promises to enhance the overall performance of the website and server by providing better security and server monitoring. cPanel also plans to provide additional support for various Operating Systems.
Regarding the upcoming pricing adjustment, cPanel has assured partners that no immediate action is required, as the changes will seamlessly take effect starting January 1st, 2024. It's important to note that the impact of this adjustment will eventually be felt by the customers of these service providers. With a series of new updates slated for release this year and an array of features planned for the future, cPanel is encouraging users to seize the opportunity to optimize their online presence. This proactive approach promises to empower businesses and individuals alike to unlock their full digital potential.
Read Next: Cisco to acquire Splunk: How will it revolutionize the cybersecurity landscape?