"Crucial data pertaining to accounts and finance of State Forest Department of Kerala, India was 'locked' by unidentified hackers in mid-March "Reported by The New Indian Express in September 2016
"Reports show that Indian organizations are the third most attacked in the Asia Pacific region. While ransomware attacks declined this year, the attacks are becoming more targeted". Reported by CISO Magazine eccouncil.org on September 8, 2021
"Tamil Nadu Government Hit By Cyber Attack For Second Time This Year "-Reported on SEPTEMBER 18, 2021, by The Hindu, The New Indian Express, and many other news agencies. 
What is a Ransomware attack?
Ransomware is a cyberattack on individual systems or computer servers that uses malicious software to encrypt the entire data. Once affected, the attacker asks for a fee to decrypt the data back to its original state. The below picture is an actual screenshot of such an attack where the computer screen shows a banner to pay money in cryptocurrency (Bitcoin). A deadline will also be mentioned in the banner else the files will be lost forever.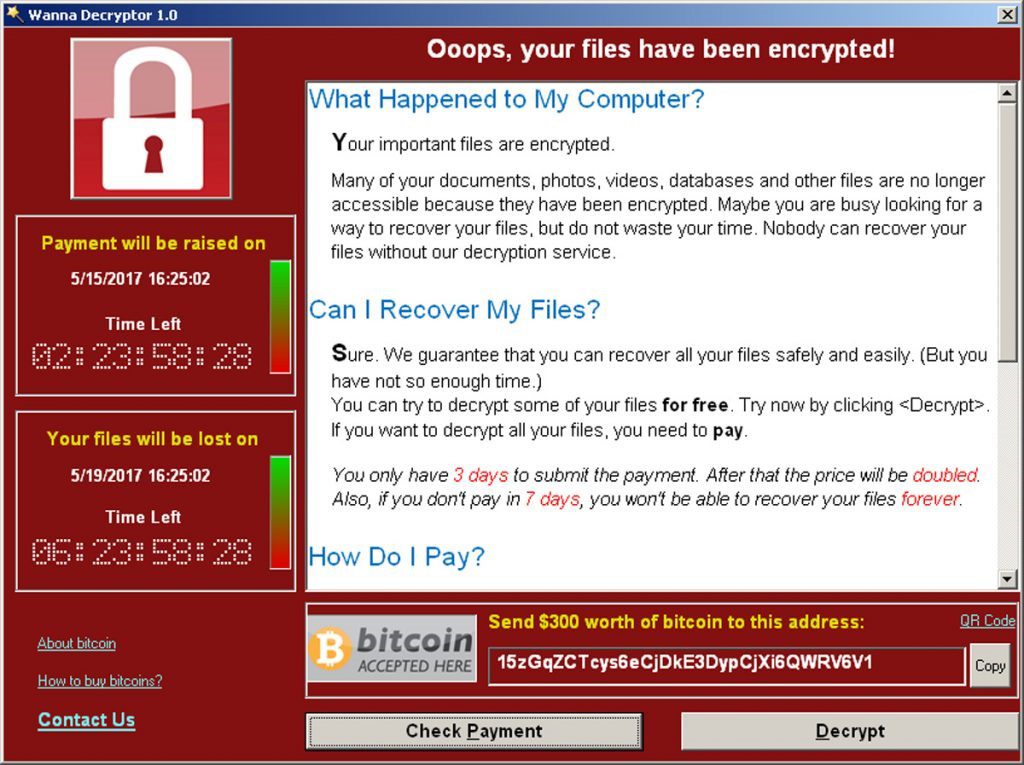 Why common man should be worried?
More and more departments in governments are moving in the 'Digitization 'direction. This makes things easy for citizens as well as employees in government services to serve citizens faster, transparently and try to avoid the so-called 'red-tapism 'to a certain extend.
Cyber attacks are not only targeted at large corporations. It can also aim at individuals as well as the government sector equally. Here lies the real threat to citizens. What if data related to the land registration department is hacked and tampered with, encrypted, or destroyed? What if a government employee's employment history details are hacked? What if my electricity, vehicle registration, any personal identity information stored are all gone one day due to a cyber-attack? The outcome will be disastrous beyond what we think and imagine.
Most of the cyber-attacks mentioned at the beginning of this article happened due to poor management of the computer systems. Old and venerable versions of operating systems, obsolete technologies, poor infrastructure and governance, weak and shared passwords, the autonomy of employees to use any software in the personal computers inside the organization like WhatsApp for Desktop, freeware tools, and mails. Lack of awareness of government employees on cyber threats including phishing attacks and many more. Despite Private organizations spending millions of dollars every year to secure their internal systems, there are threats and data breaches happening across the world. A recent cyber-attack happened in the largest fuel pipeline company – Colonial Pipeline in the US on 29th April 2021. The cybercriminals gained entry to their networks via VPN. It was a Ransomware attack, the company has reportedly paid 4.4 million dollars to get back the data stolen by the Russian hacker group – DarkSide.