Understanding what is a domain name, extensions and their significance
In the age of internet marketing and online branding, the foremost need of almost every business is to be online as 81% of shoppers conduct online research before making any purchase (MineWhat.com). However, for being found on the web, a business requires a digital address and this is essentially the reason why a domain name is required.
So, domain registration is the first task in building an online presence – a website and choosing a hosting plan is second but in some cases, it can be vice versa as some hosting plans offer free domain names along with the hosting plan itself. But remember, none of the steps can be skipped!
What is a domain name?
A domain name is an address that internet visitors use to reach a website. In general, a website address is a numeric address – a string of characters called IP address that is difficult to remember. So, a domain name is a part of a link called a URL (Universal Resource Locator) that can be read by human beings and functions as an easy to remember a link to the respective IP address.
In addition to naming their business websites, people need a domain name with emails accounts too. To be effective, a domain name should be clear, concise, memorable and easy to spread via word of mouth.
Let's say, anybody searching for trending news and articles reaches this site – https://www.dailyhostnews.com/. Here, dailyhostnews.com is a domain name with .com as the top-level domain (TLD) and dailyhostnews as the second-level domain (SLD). In short,
SLD + TLD = Domain Name
Be very careful while choosing a domain name as it represents your brand and there are some factors that you need to consider.
Read about them in detail here: How to choose a good and creative domain name?
What domain name extensions to choose from?
TLDs refer to top-level domains like .com, .net, .in etc. These appear next to the dot as shown in examples and are available to be registered by anyone, anywhere across the globe, barring few things, with some guidelines. These domain suffixes can be community-specific, like fashion website can choose .fashion, gaming sites can choose .game, .accountant, .agency, .art, .blog and more
There are other domain extensions that are country-specific (ccTLDs), like .eu for European Union, .in for India and more.
You can choose the best one which represents your business vertical and is expected to establish your brand in the market.
As part of the URL which poses relevance to your business and provides direct information of your products and services, a domain name extension increases the probability of fetching you more relevant leads and thus, increases profitability.
So, choose as per your industry, country or interest.
Where to buy domain names from?
Buying a domain name for a website involves the registration of the chosen and available domain name with ICANN with the help of a domain registrar.
No doubt it is one of the biggest challenges for organizations to find a unique and memorable domain name that can be easily found by their target audience, and optimize the web page for a search.
First, you need to check the chosen domain's availability and if it's available, then pay a registration fee for it which may differ from one domain name registrar to another as per the value-added services they provide with a domain name.
This domain name registration gives your website a name for a year and will further require annual renewal at the same or hiked amount, depending upon the registrar. A domain name can be registered for a maximum time period of 10 years. You can renew it after that period as needed.
Read on to get a fair comparison of cheap domain name registrars.
Which are the best domain registrars? Why?
If we go by Wikipedia, it defines a domain name registrar as an organization or commercial entity that manages the reservation of Internet domain names.
When it comes to finding out who is the best domain name registrar in the industry, then the domain seller who provides cost-effective top-level domains (TLDs) with ensured security, a simple user interface and accountable customer support can be termed as the best and cheapest domain name provider.
There is no doubt that there are a number of hosters offering domain names, but of course, not all can be trusted. So now the question arises which domain name registrar is best?
5 key factors to consider when selecting a domain registrar
There are certain considerations that one must take care of while choosing a domain name registration company.
1. Accredited – Choose a registrar that has an ICANN accreditation. Working with an accredited registrar will give a sense of security that you are working with a company that has been approved by a regulatory institution.
2. Customer Support – Support is the backbone of any online business. Check out the availability of the support team, their expertise and the channels of support. The best way to find this is through a web hosting provider's reviews.
3. Web hosting support – No hosting, no website. So, look for a domain provider who offers different hosting services like shared hosting, WordPress hosting, dedicated servers and cloud services as well. This will help you opt for a hosting service per your needs.
Suggested reading: Top 10 best-managed WordPress hosting providers in 2021.
4. Security – Compare the safety measures offered by different domain name providers. A registrar should make available different software that you can buy to make your website safer from cyber threats like malware, phishing etc. You should also go for SSL certificates to secure your data and transactions and gain your customers' trust. While SSL is not usually free, ZNetLive provides a free SSL certificate with managed WordPress hosting.
5. Pricing – The price difference can be huge with different domain providers. So, shop around and check the annual pricing and renewals also, as some charge less for the first year of domain purchase but may charge differently on renewal.
Other factors to be considered are control panel, ability to set up subdomains, privacy protection, free addon services that come with domain purchase etc.
7 best domain name registrars comparison
A brief overview of pricing for two popular and widely used domain names – .com and .net:
Domain Registrar
Price for the 1st year
Renewal price
ZNetLive
.com- INR 619
.net- INR 695
.com – INR 799
.net- INR 799
GoDaddy
.com- INR 299* (*for first year only)
.net- INR 639
.com – INR 959.00
.net- INR 1,159
DreamHost
.com- INR 763.27
.net- INR 891
.com- INR 891
.net- INR 891
Google
.com – INR 860
.net- INR 860
.com – INR 860
.net – INR 860
Namecheap
.com- INR 680.82
.net- INR 820.30
.com – INR 674.45
.net- INR 813.93
Name.com
.com- INR 572.56
.net- INR 699.94
.com – INR 827.31
.net – INR 891.00
Bluehost
.com- INR 749
.net- INR 749
.com – INR 1498
.net- INR 1498
Now let's get see a detailed comparison of features of the domain name providers:
Namecheap is Phoenix-based web hosting and domain name registration services, provider. This ICANN accredited registrar started its operations in the year 2000 and is a well-known name in the domain name business as it offers all popular TLDs at cost-effective prices.
With every new domain purchase, they offer a Positive SSL certificate at $1.99 for the first year. They provide WhoisGuard privacy protection with every domain registration or transfer and free DNS which works as a great backup to DNS servers.
What you may like?
Simple domain set up with clutter-free interface and easy domain management system.
You get one email account free with domain purchase but for additional emails, they charge you some amount.
They have a huge DNS server network across Europe and the US and they provide URL and email forwarding.
Their additional services include hosting, security and premium DNS services.
What you may not like?
Domain transfers to Namecheap are no doubt free of cost but one has to renew the domain for transferring.
You receive a WhoisGuard subscription-free only for the first year with every eligible new domain registration or transfer.
DNS features provided by them are applicable only if your domain uses their default nameservers.
Namecheap Support Review
Namecheap offers a guarantee of quality to its customers and is a trusted name in support. Their trained team of experts deliver top-notch and quick support via live chat and support ticket. It also has a knowledge base to help customers with FAQs.
Transfer .COM and save 16% with Namecheap! 
GoDaddy is an American publicly traded domain name and hosting company with a large customer base in India and worldwide. It has a large number of domains under its management.
This domain provider company is capable of handling all domain needs of its clients. They offer hundreds of top-level domains that include country-specific domain name extensions and general TLDs. The company is known for its extensive marketing, including TV and newspaper advertising. Get up to 30% off on GoDaddy products.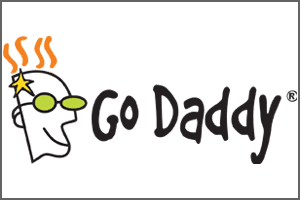 What you may like?
Simple to use domain search board.
Offers other online services like website hosting, website builder and SSL certificates.
Decent pricing structure.
They also offer easy domain transfer, bulk domain search tools and domain auctions, where you can bid for existing domain names already registered in the past by others. You can also create a website that's free with GoDaddy.
What you may not like?
Their initial pricing structure seems to be low but when it comes to renewals they charge heavily.
Most of their additional services are paid like domain privacy protection comes at INR 99 per domain.
They have limited hosting services and sometimes their upselling tactics and ads are so forceful that they slow down your actual buying process.
GoDaddy Support Review
GoDaddy is known for its award-winning support. They maintain a help page which is one of the most effective channels of dedicated support for their customers. They also have community forums where dedicated contributors come up with a number of tutorials and FAQs. For instant support, you can contact them via phone and chat.
$4.99* .COM Domains! Get going with GoDaddy! 
ZNetLive is a well-established internet domain registrar and web hosting company, since 2000. Besides domains, they have established a foothold as a managed services and digital transformation solutions provider. They are a one-stop-shop for all domain, hosting and managed services' needs.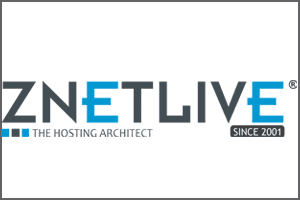 Their services include cloud management services, infrastructure services, Azure solutions, security (SSL certificates) and business productivity tools which they offer at industry-leading prices. ZNetLive is an ICANN accredited registrar with a strong customer base in India and worldwide.
What you may like?
Being a customer-centric company, they provide the cheapest domain registration in India and even the cheapest renewals also.

You get 2 email accounts, Domain privacy protection and domain locking service free when you buy a domain name from ZNetLive.

They offer a fully managed DNS service, domain and email forwarding service along with an easy to use control panel to help you manage your domains.

They also offer sale on domains to allow you to choose your best one at reduced prices.
ZNetLive Support overview
Known for their best and all-time accountable support in the industry. The technical acumen of the support team makes them stand apart from the rest. Support is always a call away. They have multiple channels of support – live chat, phone and tickets. They maintain an updated knowledge base and run informative blogs to help visitors solve their queries.
The best part of their support is the timely announcement of maintenances and quick resolution of issues.
Founded in 2003, Bluehost is a leading web hosting solutions provider. It also provides popular top-level domains independent of hosting and they come bundled with hosting plans too. Bluehost allows you to search 15 domains at a time – has a search box column for it. However, with Bluehost, you may not find a voluminous range of domain name extensions as compared to other domain provider companies.
What you may like?
You get a number of free addons with every domain purchase – lifetime DNS service, Domain Theft Protection, email and domain forwarding and 2 personalized email addresses.
What you may not like?
With Bluehost, you may not find country-specific extensions.
Renewals require heavy payments.
Bluehost Support Review
Bluehost support can be reached via live chat and phone, anytime. Their support is reliable and trustworthy. You can also create support tickets to raise your concerns, read support articles and walk through their knowledge base to find answers to queries.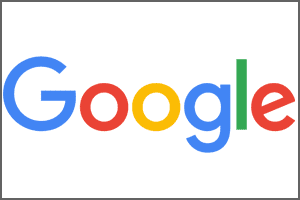 Google entered the domain registrar business in 2015, launched its own domain registration service which is till now in a Beta testing stage. Google gives a simplified dashboard to manage your domains, website and other email settings. You get an improved search and suggestion experience with smart and dynamic DNS integration.
It allows you to register all TLDs and supports 100 subdomains per domain and provides privacy protection, dynamic DNS and email forwarding to any Gmail.
What you may like?
Professional and user-friendly domain dashboard.
It gives privacy protection free of cost.
It offers simple to use domain management tools.
Allows its customers to create up to 100 email aliases with a domain.
What you may not like?
It does not offer to host facilities, only provides domains.
Google is still working to add more features to its service, even as it launches to the general public.
Lacks bulk domain capabilities.
Google Support Review
Google maintains a help centre to solve customer queries and their support team is available 24 hours over email, chat and phone.
6. DreamHost
Los Angles based DreamHost is a web hosting and cloud computing services provider that also provides domains and website creation tools. It also offers managed WordPress hosting and WordPress management tools.DreamHost is an ICANN accredited domain registrar. It offers all TLDs, a few country-specific TLDs and new generic TLDs.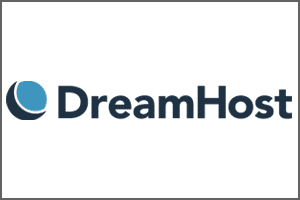 What you may like?
With every domain purchase, they offer a free trial of click-to-edit website builder – Remixer, with 100% customization and upgrade options.
They offer free domain privacy and free custom emails are also included.
Their auto-renewals are also flexible and they allow you to create as many subdomains as you want but you need to host a domain with DreamHost.
You also give free 'Let's Encrypt' SSL certificates.
What you may not like?
No doubt they offer cost-effective domains but their renewals are expensive.
DreamHost Support Review
DreamHost support provides round the clock dedicated support to its customers. They have discussion forums and knowledgebase to help customers with FAQs.
7. Name.com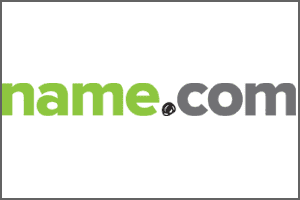 Denver based Name.com is another ICANN accredited domain name provider. It enables you to not only register but also renews and transfer domain easily. Founded in 2003, the company also offers web hosting, DNS, bulk domains, SSL certificates, email services and more.
What you may like?
Every domain purchase comes with free email and URL forwarding, free forwarding to social media and free DNS management.
They have clear options to look out for upcoming extensions and expiring domains that can help you in grabbing your preferred domains.
What you may not like?
Hosting services are basic, and you could get better hosting with a free domain from many other hosting providers.
Privacy protection is paid.
Customer support is average. Live chat support is unavailable.
Name.com Support Review
Name.com phone support is available only during their normal business hours and live chat is the recent addition to their support channel (launched in November 2017). However, they maintain a knowledge base that answers a number of questions. You can contact their support team through social media accounts and also create a support ticket to raise an issue.
Summarizing
It is fundamental that all domain name registrars allow you to register and purchase, renew and transfer domain names but still they differ in the pricing, features and freebies that they provide with every purchase.
So, compare different support services and prices before selecting a web hosting provider to buy domain names.