At the Ignite conference in Florida, Microsoft is hosting more than 30,000 attendees this week. The tech giant made plenty of announcements at its massive tech event. In fact, the number of news is this much high that Microsoft had to provide a booklet of around 27 pages to the press.
This post covers few of the most significant announcements from the Microsoft Ignite 2018, including partnership of Microsoft, Adobe and SAP, preview of SQL Server 2019, password-less sign-in to Azure AD, and more.
Highlights from Microsoft Ignite 2018:
1. Open Data Initiative by Adobe, Microsoft and SAP
Most of the organizations rely on software and services by Microsoft, Adobe and SAP. These services are used for product development, operations, finances, marketing, sales, human resources etc. At Ignite, these companies joined forces to empower their mutual customers with the Open Data Initiative.
The aim of Open Data Initiative is to break the data silos and enable a single view of the customers. This will help organizations to better govern their data and support privacy and security initiatives.
"Adobe, Microsoft and SAP are partnering to reimagine the customer experience management category," said Shantanu Narayen, CEO, Adobe. "Together we will give enterprises the ability to harness and action massive volumes of customer data to deliver personalized, real-time customer experiences at scale."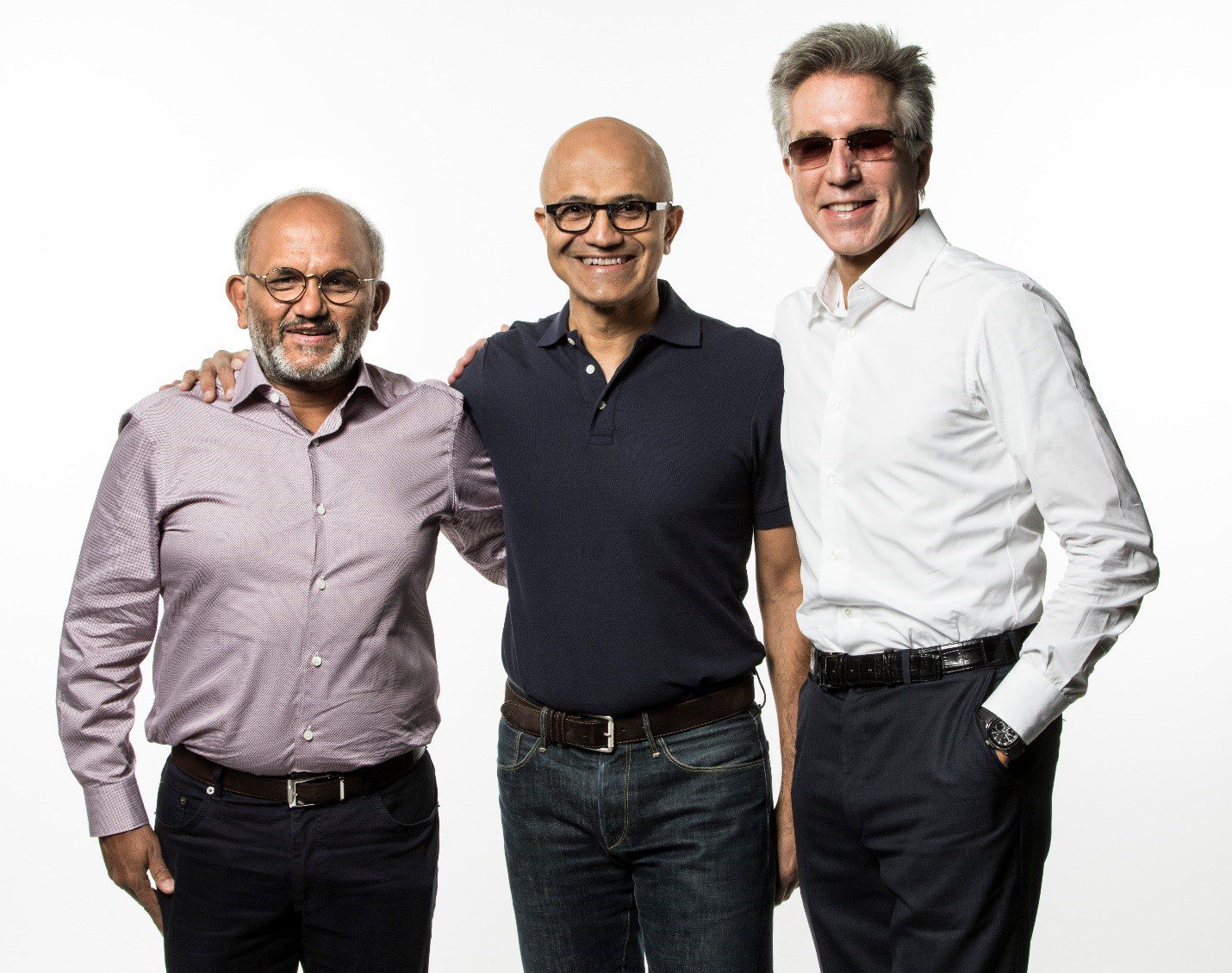 "Together with Adobe and SAP we are taking a first, critical step to helping companies achieve a level of customer and business understanding that has never before been possible," said Satya Nadella, CEO of Microsoft.
"Organizations everywhere have a massive opportunity to build AI-powered digital feedback loops for predictive power, automated workflows and, ultimately, improved business outcomes."
The three companies are enhancing interoperability and data exchange between their respective applications and platforms through a common data model. The data model will bring Adobe Experience Cloud, Adobe Experience Cloud, Microsoft Dynamics 365, and SAP C/4HANA and S/4HANA on a single platform.
"Microsoft, Adobe and SAP understand the customer experience is no longer a sales management conversation," said Bill McDermott, CEO of SAP. "CEOs are breaking down the silos of the status quo so they can get all people inside their companies focused on serving people outside their companies. With the Open Data Initiative, we will help businesses run with a true single view of the customer."
2. SQL Server 2019
At Ignite conference last year, Microsoft brought the SQL Server engine to Linux with the general availability of SQL Server 2017. This year, the tech giant has announced the preview of SQL Server 2019.
The SQL Server 2019 will allow enterprises to seamlessly manage their relational and non-relational data in an integrated solution. It will support Apache Spark and Hadoop Distributed File System (HDFS) to provide built-in big data capabilities.
Microsoft said that SQL Server 2019 creates a unified data platform with Apache Spark and HDFS packaged together with SQL Server a single, integrated solution.
Along with ability for creating big data clusters, it will provide expansion of database management capabilities. Furthermore, it also features SQL Server Machine Learning Services and Spark Machine Learning (ML), so that businesses can leverage AI-driven insights from data estate.
With the latest version of SQL Server, Microsoft wants to simplify big data analytics for SQL Server users; give developers, data analysts, and data engineers a single source for structured and unstructured data; and break down data silos and deliver one view across all of the data using data virtualization.
3. Cortana Skills Kit for Enterprise
The newly launched Cortana Skills Kit for Enterprise is a development platform for businesses to build custom voice applications for users and employees. Initially, the software development kit will be available by invite only.
Cortana Skills Kit will be powered by Azure Bot Service and Language Understanding from Azure Cognitive Services. It will allow developers to build company-specific skills for Cortana using known and trusted tools.
"At heart, we are about providing valuable assistance to users throughout their day. That assistance takes different forms depending on where the users are in their day and what they are trying to do," said Javier Soltero, the Microsoft corporate vice president in charge of Cortana.
"It's important for enterprises to be able to enable their workforces to use Cortana to perform company-specific tasks."
IT developers at Microsoft tested the new development kit to build IT help desk skill, which allows Cortana to file tickets for employees having computer problems.
4. Password-less sign-in method
Microsoft Authenticator application is now coming to Azure AD-connected apps. It will eliminate the need for users to sign-in using a password, and replace it with a multi-factor authentication process. The multi-factor authentication is a more secure process which combines the phone, fingerprint, face and PIN.
Microsoft claims that multi-factor sign-in method can reduce the compromises by up to 99.9%.
Microsoft Secure Score, the enterprise-grade dynamic report card for cybersecurity, is coming to Microsoft 365. The Secure Score enables organizations to get assessments and recommendations for reducing the chances of data breach by up to 30 times.
5. Broad availability of Azure Sphere development kits
Microsoft Azure Sphere is a solution for creating highly-secure, internet-connected microcontroller (MCU) devices. Available for preview since April this year, the service is now universally available.
The company said that all the IoT devices include a microcontroller in them, which works as the brain of the device. It hosts the compute, storage, memory, and operating system on the device. More than 9 billion MCU-powered devices are shipped every year.
The connected devices developed using Azure Sphere stay protected even in the evolving threat landscape. The service leverages three components in unison to reduce risk. These components include Azure Sphere MCU, Azure Sphere OS, and Azure Sphere Security Service.
Also read: Microsoft snaps up deep learning startup Lobe to make AI development easier
For more announcements from Microsoft Ignite 2018 covering artificial intelligence, internet of things, and Microsoft 365, check out this post by Wire19.