The annual festival for the cloud, telecom, infrastructure and hosting industry – CloudFest, successfully came to a close on 16th March 2018. The week-long event was the ultimate celebration of the cloud with fun, knowledge and networking exchanges.
The sixth edition of CloudFest saw a huge turnaround with over 7000 attendees, 1300+ CEOs, 2500+ companies, 250+ speakers and 80+ countries.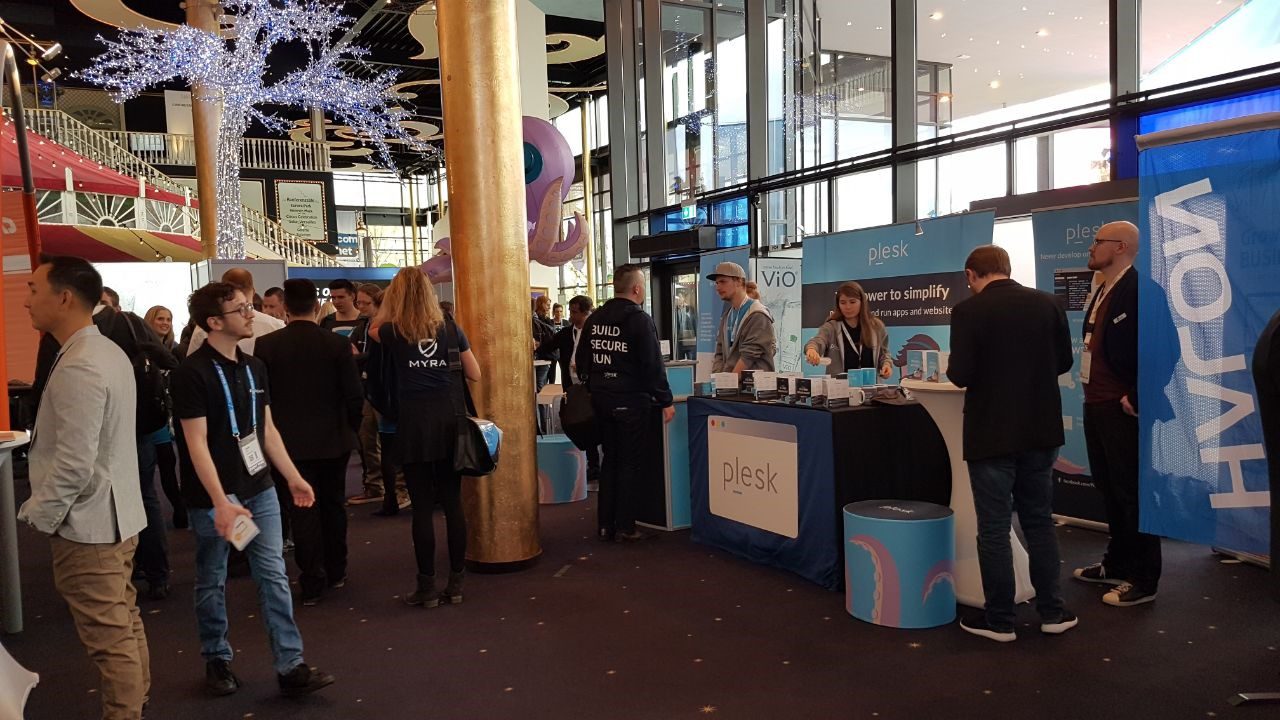 The sessions included latest announcements, product exhibitions, case studies and panel discussions.
One of the important highlights of the event was the CloudFest Hackathon that brought together open source technology leaders and communities together, who did some real-time coding.
The sessions covered everything from fog computing to domain, to security, to infrastructure, to colocation and big data.
Here's a quick recap of the key sessions held at CloudFest 2018:
SONM – Decentralized fog computing
Igor Lebedev – SONM (Supercomputer Organized by Network Mining) CTO, discussed about the various challenges of current architecture related to computing workloads, networking requirements and storage amounts. He advocated Microservices and MPP (Massively Parallel Processing) as the solutions to increasing architectural challenges. Under fog computing, the tasks are solved right where they are. GPUs per him, are 100 times more powerful than the usual CPUs.
Verisign – NameStudio API
Ebrahim Keshavarz – Product Management at Verisign, introduced company's new NameStudio API – a sophisticated domain names' suggestion tool that can deliver countless .com and .net domain names and suggest relevant domains across a large number of TLDs.
He said that the domain names are the common denominator for various online services.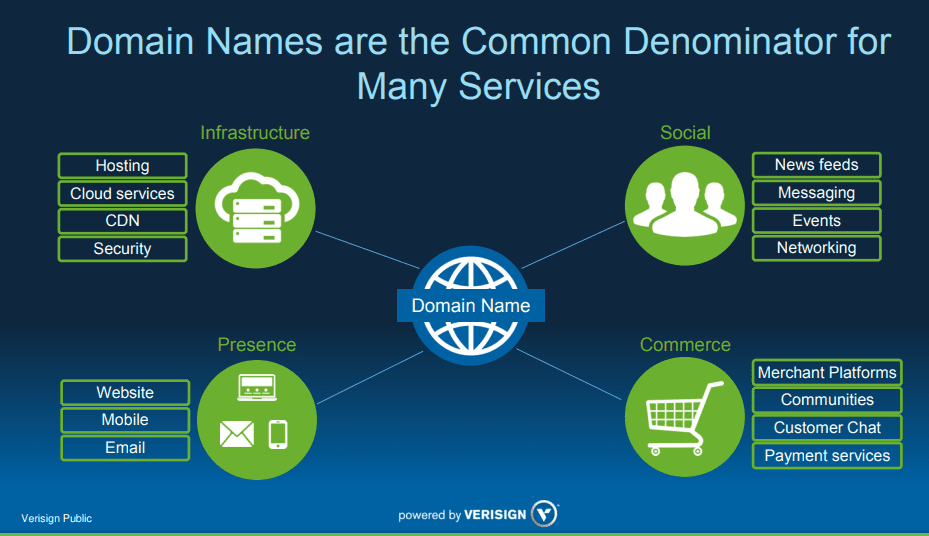 And thus, finding the perfect domain name is very important. Verisign's NameStudio API is backed with various machine learning algorithms and can be easily integrated across any online platform.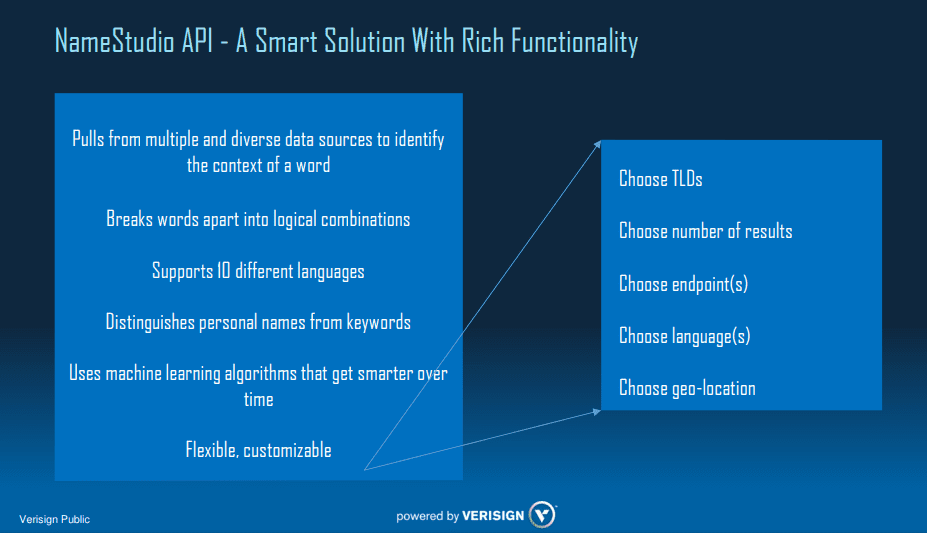 Hubgets – Communication against the machine
Bogdan Carstoiu – the CEO at Hubgets, talked about the increasingly growing market for unified communications. He discussed how Artificial Intelligence (AI) is having a strong implication in the communication industry. AI based smart bots can save a lot of time wasted in repetitive tasks by suggesting answers to the people.
Solar Archive – Delivering Shareholder value as a Managed Service Provider
David Clayton – non-executive director at Solar Archive, talked about the shareholder value and how can MSPs maintain the capital flow in their business.
He identified infrastructure, talent, brand and many other points as important assets of a cloud MSP.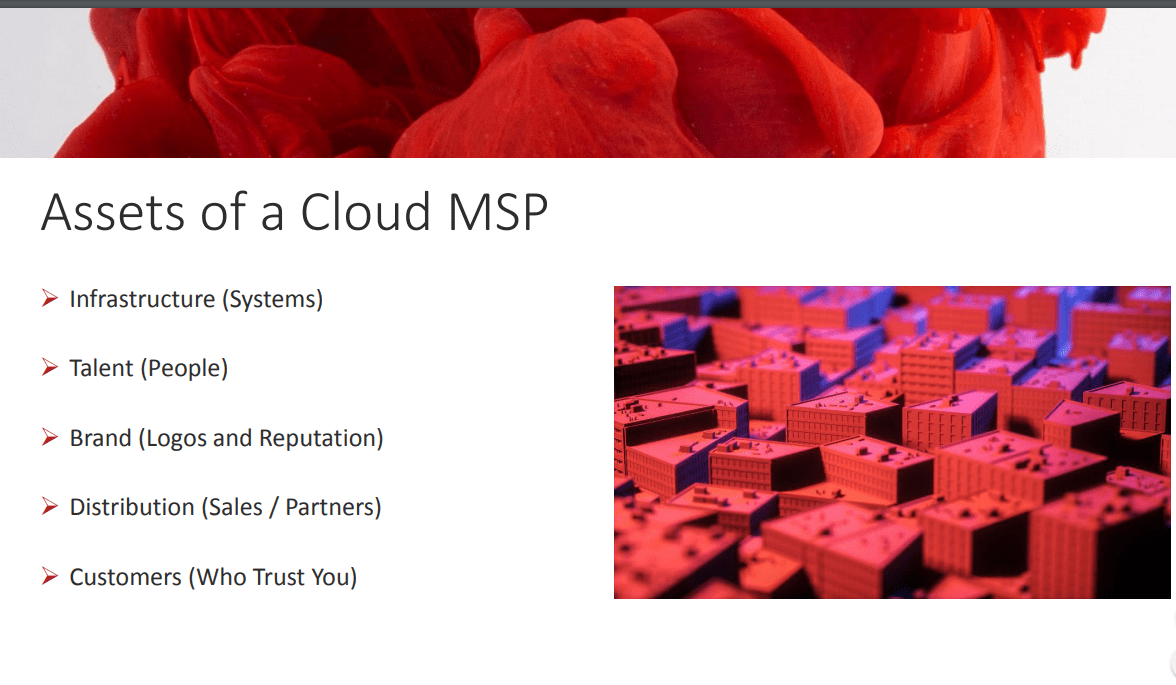 He discussed the importance of investing in right infrastructure and talent to manage the MSP business and grow revenue. The must-haves of a successful MSPs are:
Here, he also emphasized the importance of email archiving which he said will grow at a CAGR of 14% during 2015-2019. 60% of the business data is on email as such it is important to protect and secure the email conversations. Here, MSPs stand a huge opportunity by offering email archiving services.
VMware – Avoid the Silo
Graham Crich – EMEA Director at VMware Cloud Provider Program at VMware, talked about the evolution of the computing from mainframe to mini and present-day virtualization platforms. He also discussed about the silos that are being built across a particular cloud service and how cloud providers can help their end customers break these silos.
He talked about VMware and AWS partnership and how this will lead to new opportunities for the cloud providers. As session takeaways, he advised CSPs to avoid being siloed, by embracing the whole hybrid cloud operating model and choosing the right tools and management layer to integrate the multi-cloud environment.
InterNetX – Hitting the cloud with Kubernetes
Killian Ries – Senior System Engineer and Marco Revesz – Business Automation Evangelist, at InterNetX, talked about Kubernetes and how they migrated a monolithic application to a micro-service based cloud application which was hosted on Kubernetes. Through a case study, they presented a solution to develop, deploy and run an application on modern DevOps standards.
Infradata – Evolution of Hosting
Remco Hobo – security architect at Infradata, talked about the evolution of the hosting industry. He identified digital economy, customer demands and technology as major drivers of the current technology landscape. He brought in the various challenges and opportunities of hosting industry:


Here, hosting providers need to specialize in their specific sectors to stay relevant in the highly competitive market.
Asseco Data Systems – Security in the Cloud
Andrzej Dopierala – President of the Management Board at Asseco Data Systems, talked about the security in the cloud. He discussed the rising security challenges in the digital market. Here, he introduced various tools like SimplySign for PDF signing, Certum Code Signing, Certum SSL and Certum Email Signing as the most popular trust services. By expanding these services to the cloud, the security of data can be enhanced.
e-shelter services – Colocation, enabler for Hybrid and Multi-cloud solutions
Toan Nguyen – Director Business Development & Cloud Platform at e-shelter services, talked about colocation services and how they can be the enabler for hybrid and multi cloud solutions.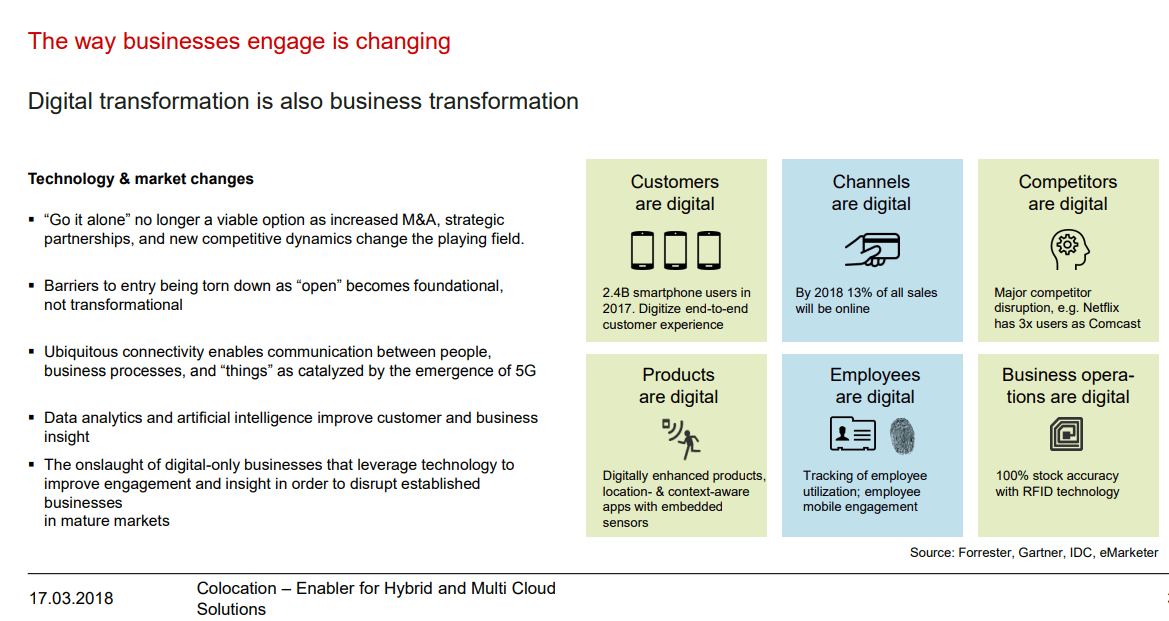 He said that the cloud, Edge Computing, IoT and digitalization are the leading trends that drive customer's demand for scalable and agile data centers. This will require the present-day data center and colocation service providers to reframe their business strategies to answer the evolving customer needs.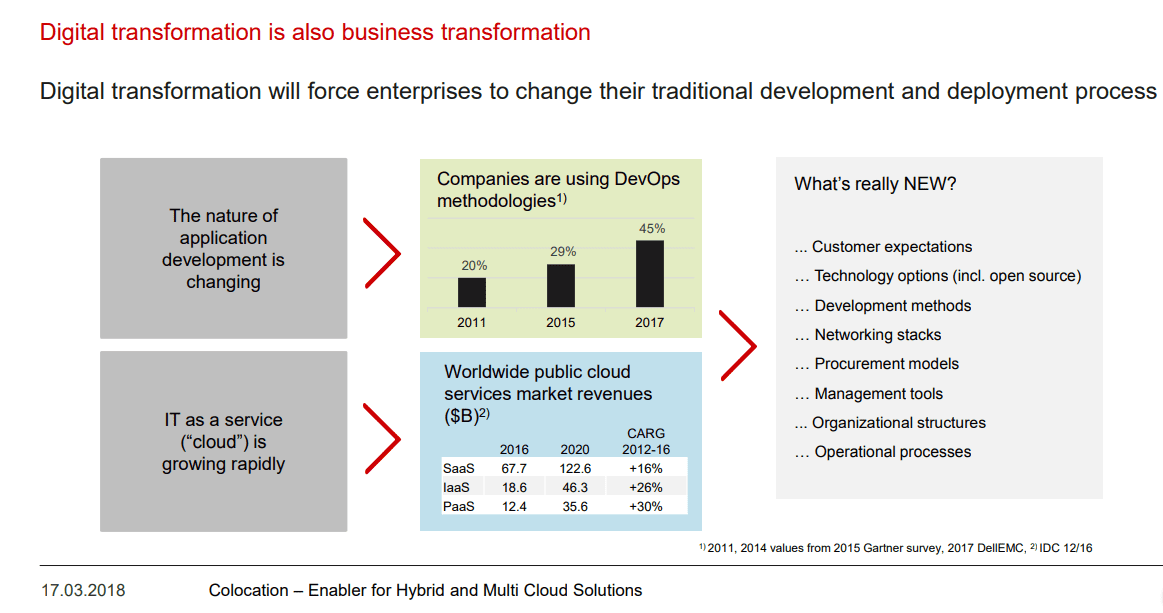 He emphasized the role of colocation data center and connectivity as the key for digital transformation.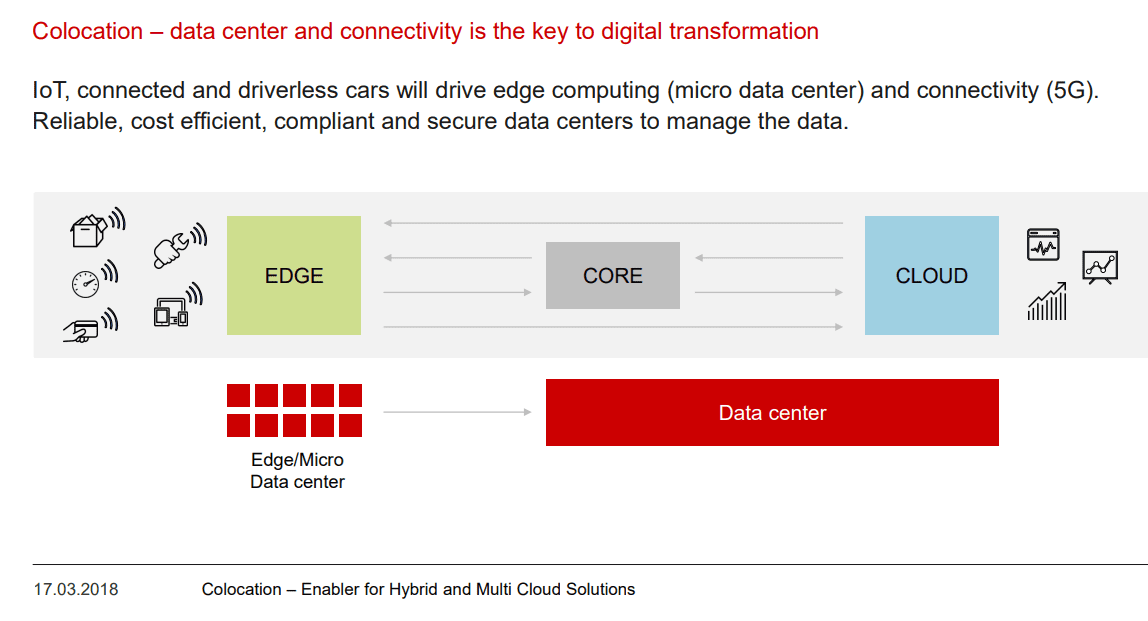 HPE – Cloud28+ – Beyond a Single cloud story
Xavier Poisson Gouyou Beauchamps – VP Service Providers and Cloud28+ WW at HPE, discussed about HPE's partner ecosystem and how it helps partners to extend their sales reach and create new revenue opportunities. He told how HPE is combining hybrid IT innovations – software defined infrastructure, private cloud with the speed and agility of public cloud, and management of multi-cloud and Hyperconverged infrastructure to redefine cloud at the edge.
He also announced new updates to the Cloud28+ platform.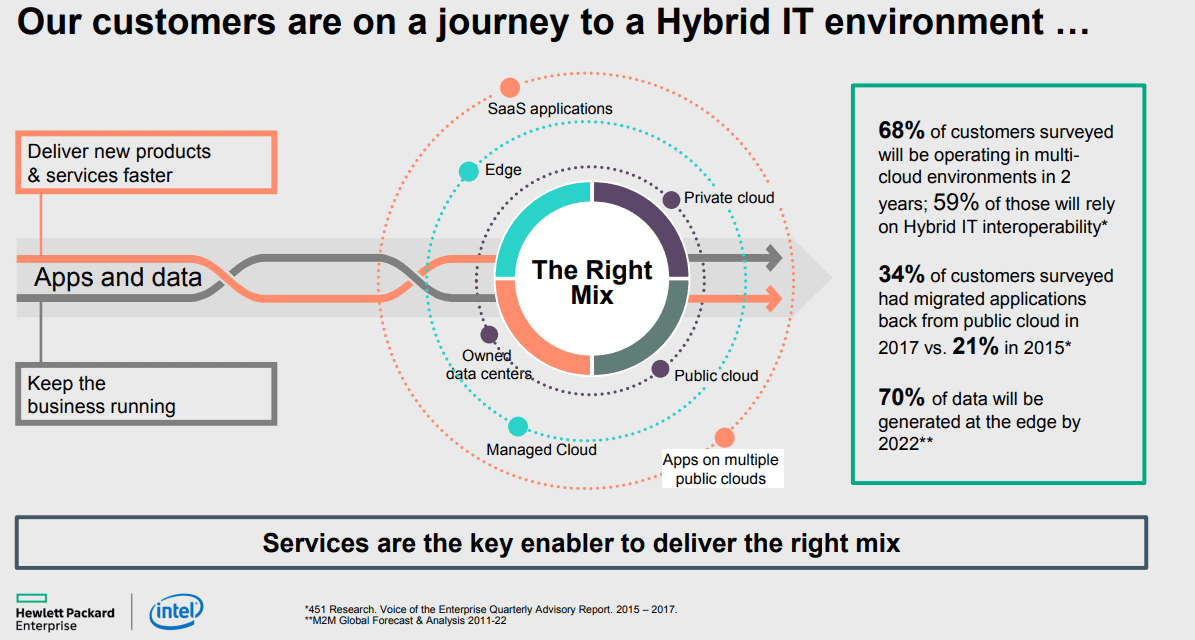 Apart from the sessions, there were various innovative products and technology models that were presented during the event. One of the mention worthy products was RackNap which is a cloud services delivery platform. We got in touch with its COO (Chief Operating Officer) Sabarinathan Sampath, who told us about the product in detail, and how it is helping businesses globally to automate their products/services delivery.
CloudFest had some out-of-the-box sessions by Technology Futurist – Ian Khan, who is a strong advocator of technologies like cloud, AI and blockchain. He said, "If business success can be attributed to one thing, it is trust," and that should be the base when companies interact with new systems.
Alexander Schulz, Slackline World Record Holder, motivated the attendees by sharing his own experience of becoming a slackline record holder. He said that stepping out of the comfort zone is one of the important steps towards achieving success in personal as well as professional front.
CloudFest, overall, was an event that celebrated cloud every day and through every session. We are very excited for the next edition of CloudFest.
Meanwhile, you can have a look at the short video on CloudFest: