Wi-Fi is currently the de-facto wireless connectivity solution for enterprises. Yet most Wi-Fi deployments are designed for relatively short-range indoor environments as they have limitations in coverage, throughput, device density, and latency.
With the arrival of 4G/LTE technology, small-cell solutions became first available to enterprises in market ready solution since 2015. The problem was 4G private networks had limited success with small cell technology due to high costs, the complexity of management, lack of integration, and difficulty to integrate endpoints.
Since 2020, a new generation of 3GPP Release 15 compliant enterprise 5G solutions have become available for field trials and can showcase the benefits of a new generation of 5G small cell solutions. 5G private networks can extend coverage over a wider area when operating the same sub-6 Ghz bands due to the higher power output and resulting less interferences with building structures.
Many field trials used existing 4G small cell equipment from telecom equipment vendors with the option to upgrade the software at a later stage to support 5G features in a non-standalone configuration.
Enterprise 5G
Market trends and ground level experience with stakeholders suggests many verticals have a strong interest in private 5G solutions. The 5G technologies market is currently estimated to be around $40 billion and is growing at a rate of 25% annually. Qualcomm predicts that 5G will enable a global economic output worth $13,200 billion by year 2035. The private 5G network size is worth $5 billion in 2020 and is expected to grow at a rate of 2% annually.
The key to growth is having a cost-optimized solution that can fit into the IT budget. This can be challenging given most enterprises have already deployed a Wi-Fi based solution and it will not be feasible to deploy an overlay of 5G network on top of it. Therefore, the price points of the radio and distributed united must be comparable to Wi-Fi access points, which are in the range of a few hundred USD.
In addition, enterprises will also need different sized solutions for small, medium, and large deployments. The footprint of the solution should be small with a lower OPEX so that it can fit into the rub budgets of enterprises.
Cyber Physical Fusion
One way to accomplish this is through Cyber Physical Fusion. By transmitting and processing a large amount of information between cyberspace and physical space, tighter cooperation between both spaces will be achieved.
It will soon become possible for cyberspace to support human thought and action in real-time through wearable devices and micro-devices mounted on the human body. Everything from vehicles to construction machinery, tools, monitoring cameras and sensors will also be linked in cyberspace.
Humans and machines will also support tactical solutions, automation of processes, safety, and security. Edge computing will lower the high data-rate, lower latency and cost throughout the network.
This cyber physical fusion can be enabled by encapsulating the following:
Virtualized, SoftwareDefined, Disaggregated:
Virtualization, software-defined applications, and disaggregation will play an important role in the enterprise 5G market. Disaggregated networks using components from different vendors will result in a lower total cost of ownership. In addition, key enabling technologies driving the disaggregated technologies such as OpenRAN behind these new, highly cost efficient private 5G solution are arising from the Telecom Infrastructure Project (TIP), the O-RAN Alliance and the Open Network Foundation (ONF). The outcome of these initiatives is that software running on standard industry hardware architectures or ARM can leverage "white box" hardware and lower costs through economies of scale. Interoperability, based on standardized interfaces, also enables this new breed of private 5G solutions to become cost effective and flexible by combining different building blocks to a mass tailored enterprise communication solution.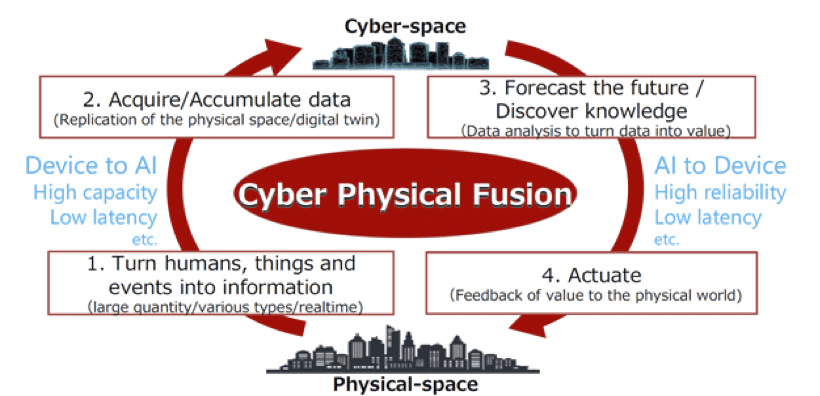 Cloud based 'as a service' model: Private 5G solutions can also be provided as-a-service. In this model the solution is implemented, deployed and managed on a subscription basis. One typical deployment model is to host a hybrid solution based on public cloud services for non real-time critical services of the solution, with other elements being deployed on premise.
Wi-Fi and 5G interoperability: Both 5G and Wi-Fi are critical for the future enterprise wireless deployments. They are both build on the same foundation and provide similar benefits including higher bandwidth, deployment density, reliability for greater coverage and capacity. Therefore, interoperability of 5G and unlicensed (free) Wi-Fi is important for the coexistence of both solutions. This will ensure that existing Wi-Fi based local area networks do not become obsolete and can be integrated with a 5G base local area network to provide the benefits of both 5G and unlicensed (free) Wi-Fi. Solutions for achieving mobility between Wi-Fi and 5G are already being defined and will be an important step towards democratizing the use of 5G in the enterprise market.
THOMAS MUELLER
Chief Technology Officer and Vice President at IES, Wipro
The post 5G Technology appeared first on NASSCOM Community |The Official Community of Indian IT Industry.